For The Love Of Skiing
Words by Jacqueline Pollard | Film by Sam Armanino
For Pro Skier and Stio ambassador Jacqueline Pollard, skiing and the power nature has to spark human connection are what fuels her love for winter. Jacqueline invites us to her home mountain in Alta, Utah to show us what that really means.
What fuels your love of winter? For The Love Of Skiing.
My love for winter is fueled by skiing, getting outside, and friendship. There are not very many activities that let you spend all day outside with a group of people that share the same love for something. Skiing brings people together and creates a very strong community.  My love for it grows every time I go and it puts a smile on my face. Skiing allows one to show self-expression on the way they see the mountain. You get to ski however you see the mountain or ski whatever run inspires you that day. I love skiing and winter because it allows me to be myself and express myself.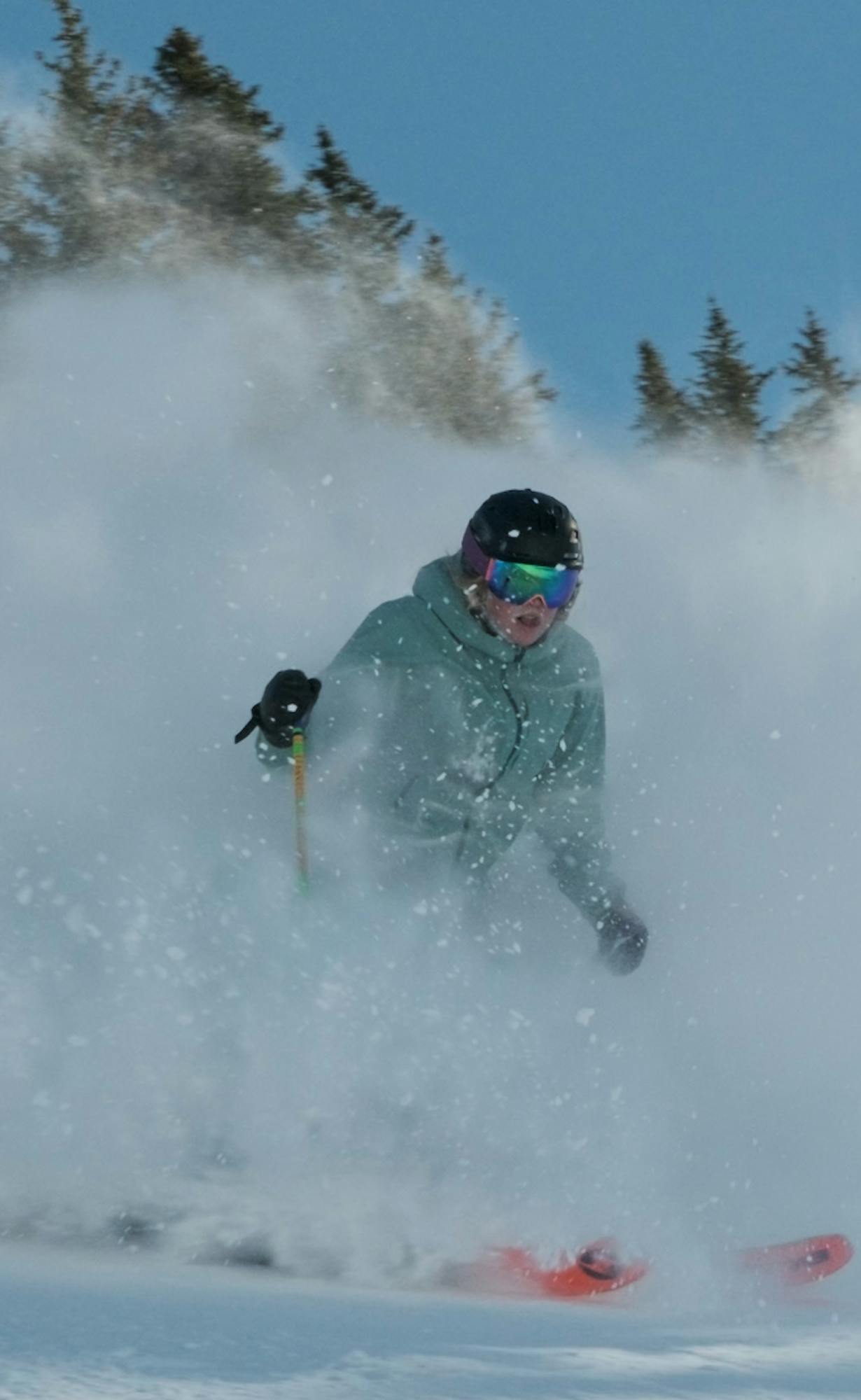 Why is Alta your home mountain in Utah?
Alta is my home base because it is where my community is strongest. I have been skiing in Alta my whole life so of course it is where I feel the most comfortable.  It is such a fun and playful resort where I can express how I am feeling through skiing. I can show up most any day and find a crew of friends to enjoy the day with.    






How does skiing and winter connect you to your community?
Skiing connects me to my community because it is a love shared by so many. You can have nothing in common with someone other than skiing but because of this you can spend the best day together skiing around. There are not many days where you will spend the whole day skiing by yourself. You will always run into someone and share a fun few runs together.  

Why is winter worth protecting?
Winter is worth protecting because it provides so much to society.  Most obviously water. But it's way more than that winter provides a sense of community and happiness to so many people.
Featuring Stio Ambassador

Jacqueline Pollard
Freeskier and Raft Guide
Watch Stio's perspective on
Top Stories
Check Out All the Top Stories
Follow us @stio
See how people are living the mountain life everyday in our gear.