Taking the Next Step
Designer's Perspective: A Q&A With Kurtis Sakai
Words by Jen Arnold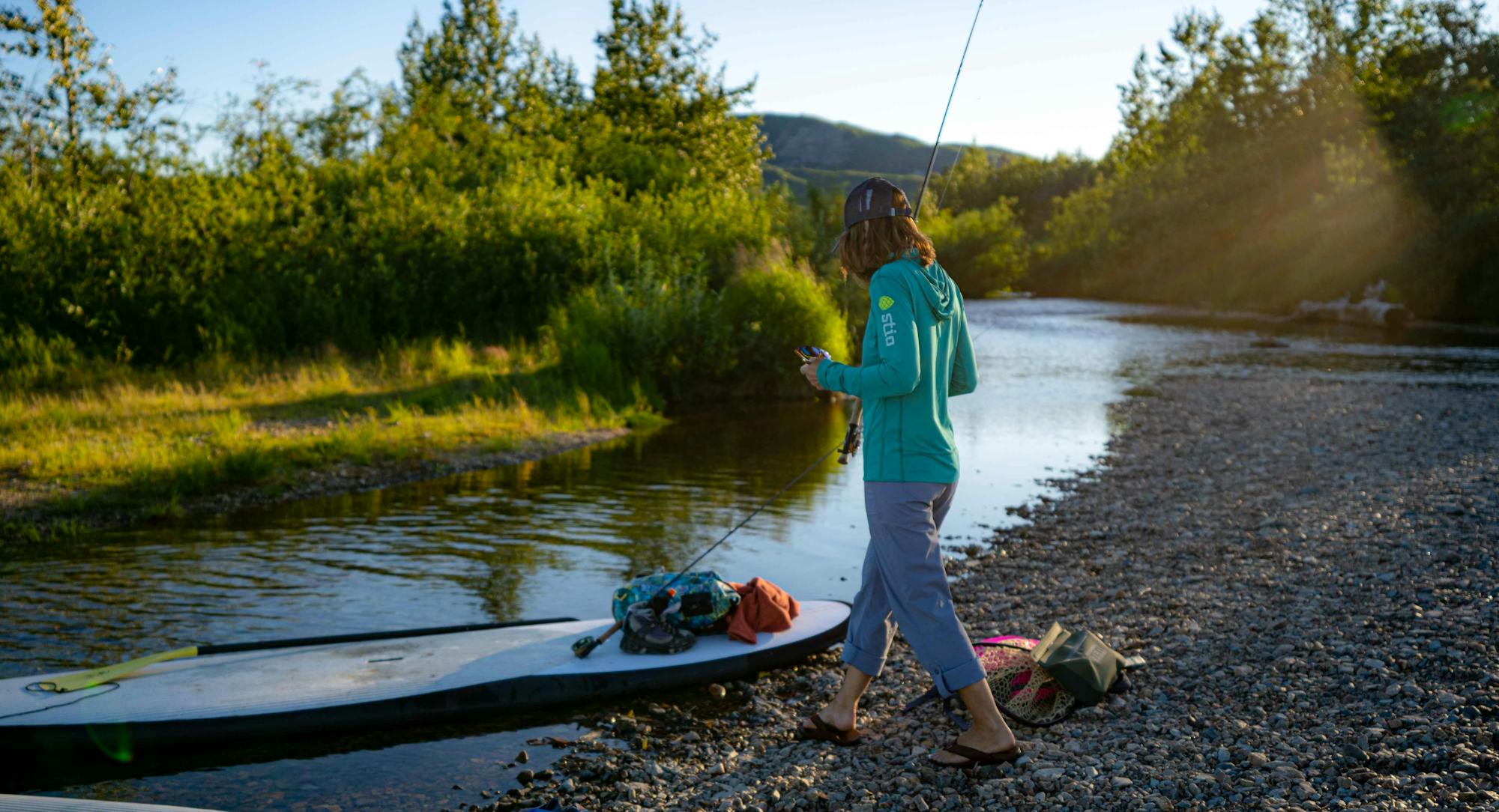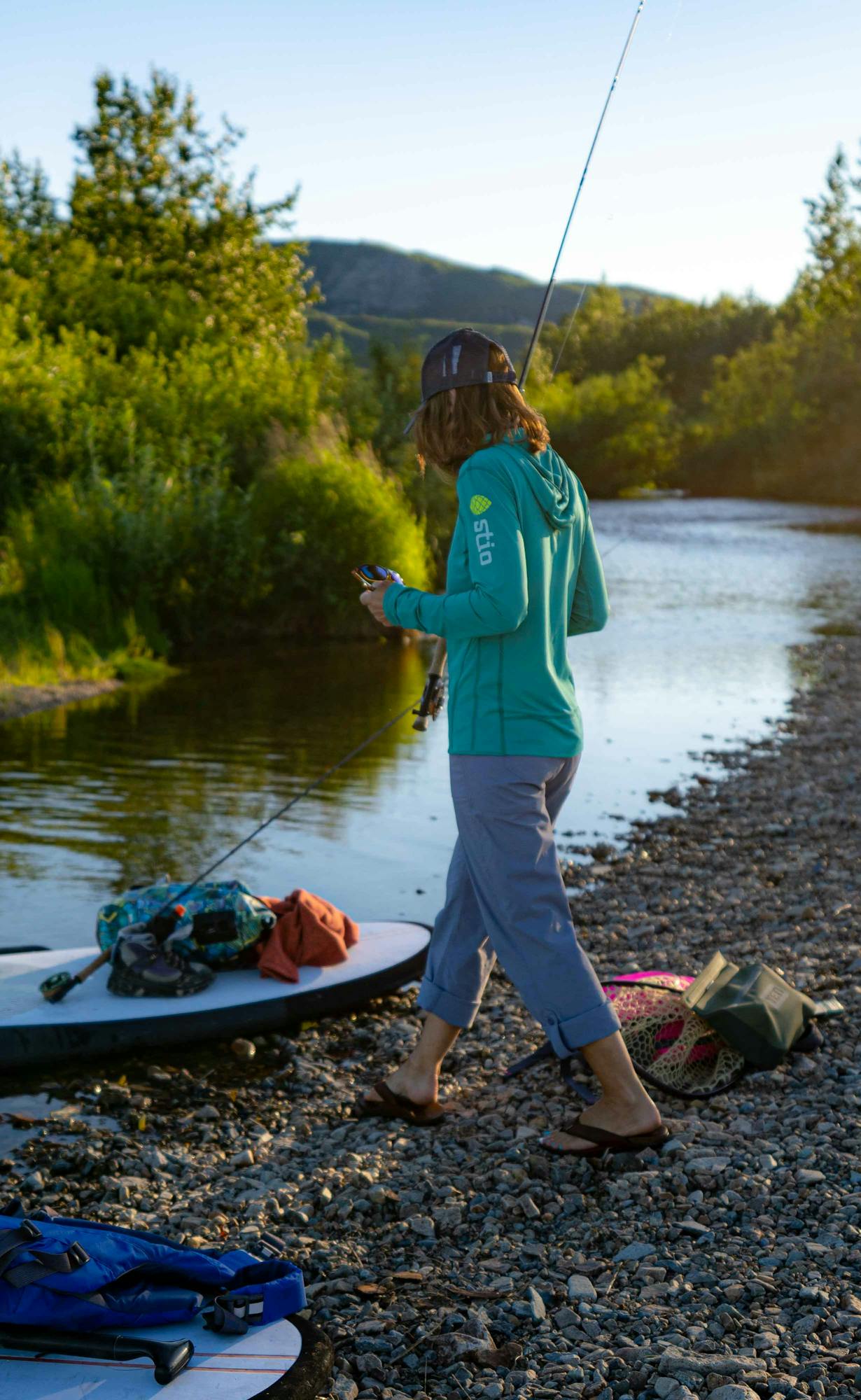 Photo by Brandon Cole
Footwear designer, Kurtis Sakai, walks us through the inspiration behind the new styles for spring and summer and why this was the perfect next step.
Our relentless love of nature fuels our passion for time spent outdoors, especially in the spring and summer, when mountain lakes, rivers and trails are prime for exploring. Which is why we're following in the footsteps of our first-ever foray into footwear last fall, leveraging our expertise in mountain lifestyle performance apparel to deliver the same unmatched comfort, traction and all-day versatility in new, warm-weather styles designed for life in, out of, and around the water.
Let's pick up where we left off. How did you decide what styles were right for Stio in the spring and summer months?
Well, we wanted to cover all aspects of the summer mountain lifestyle. In the spring and summer, we love to let our feet breathe. Flip Flops are the ultimate warm-weather choice for most people. So we used that as the foundation for our spring and summer footwear program and built the collection from there with a focus on lifestyle. The fall and winter collection was all about getting to and from the winter activities you love with the warmth, comfort and traction you need. So for summer, we took a similar approach. These three styles will get you from your house to the river, the lake, to town, to a backyard bbq. They're designed for all-day wear, casual but with that laid-back style. Available in styles that offer the sun and toe protection you need, if that's what you want.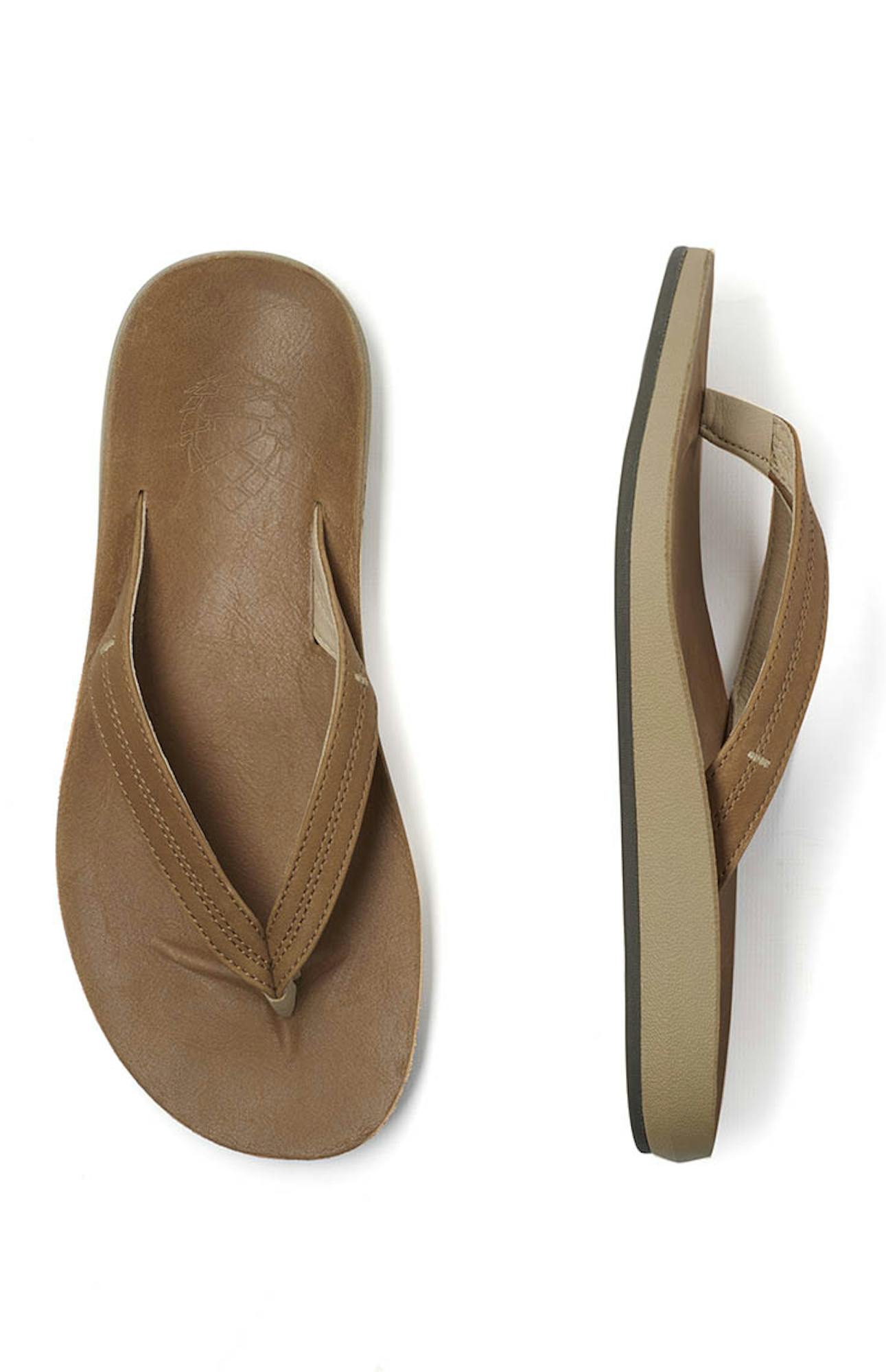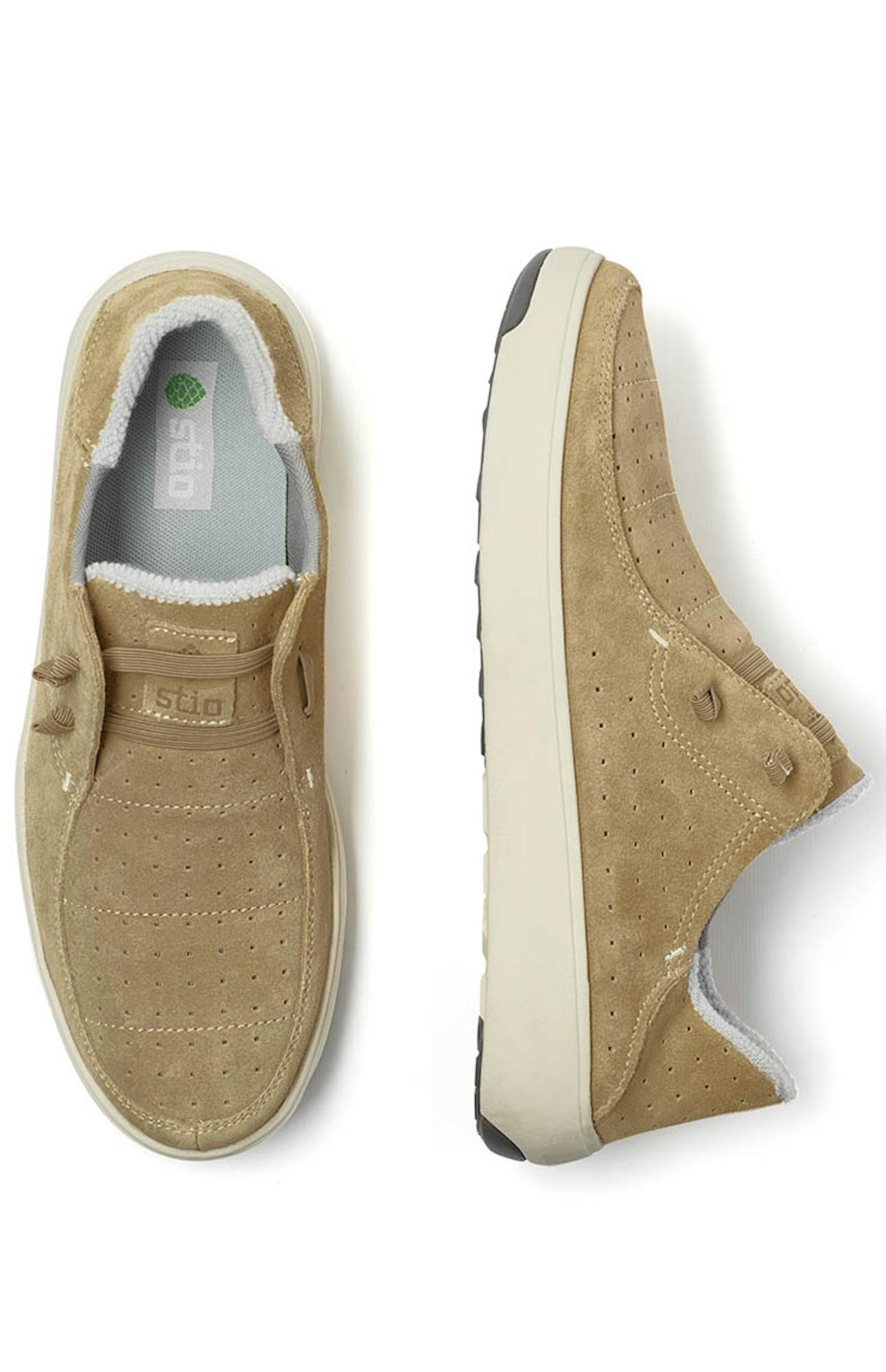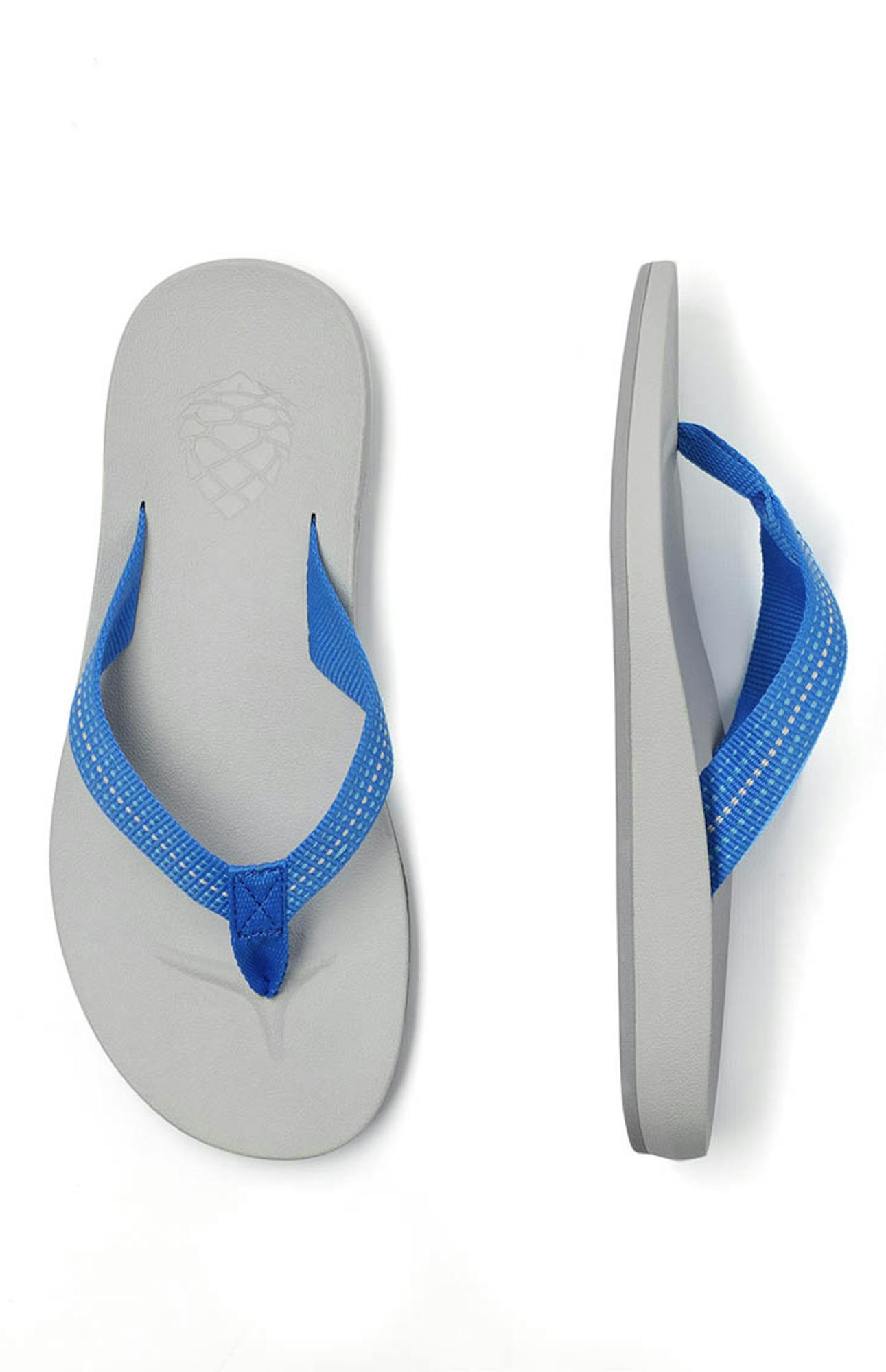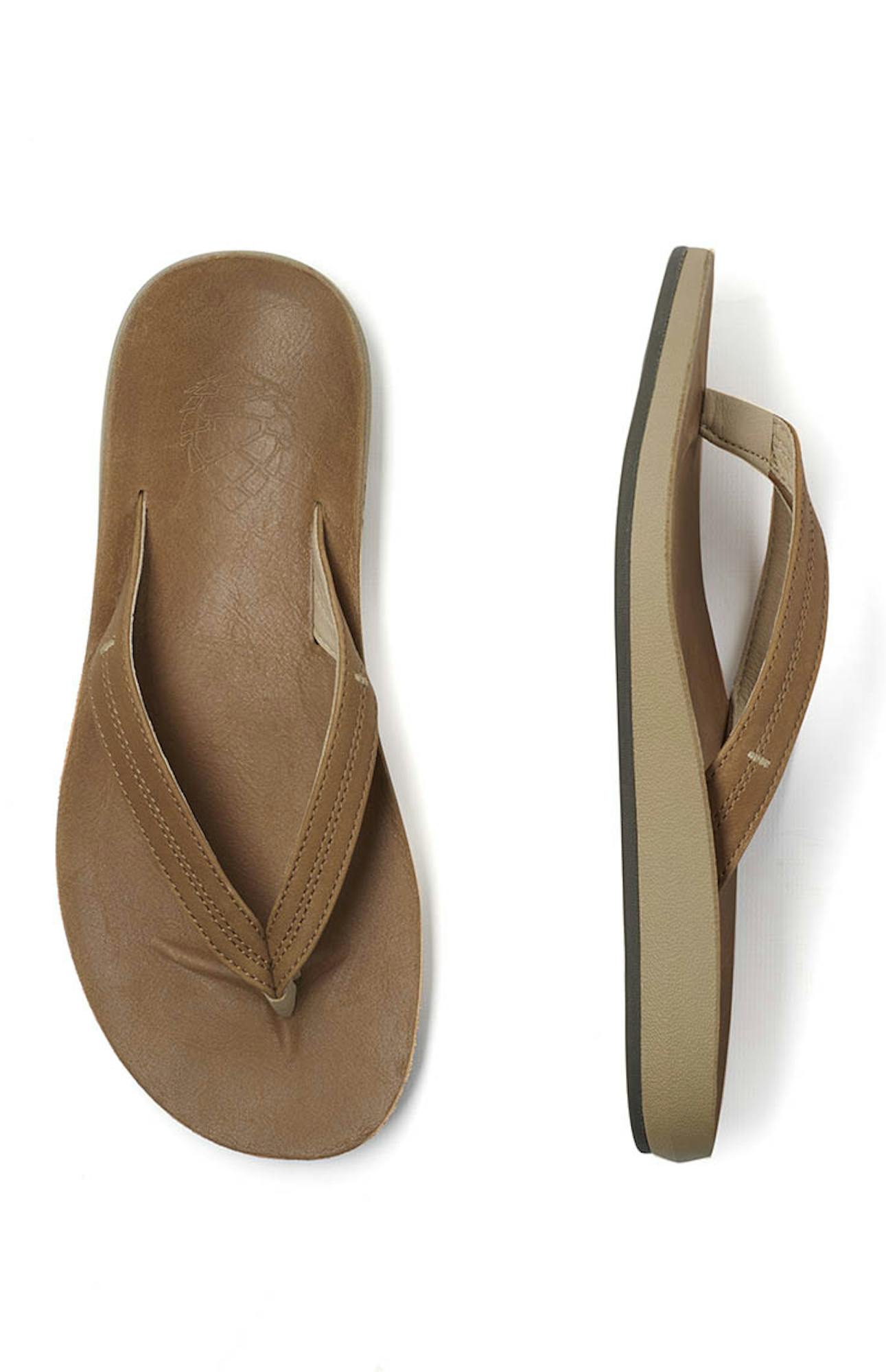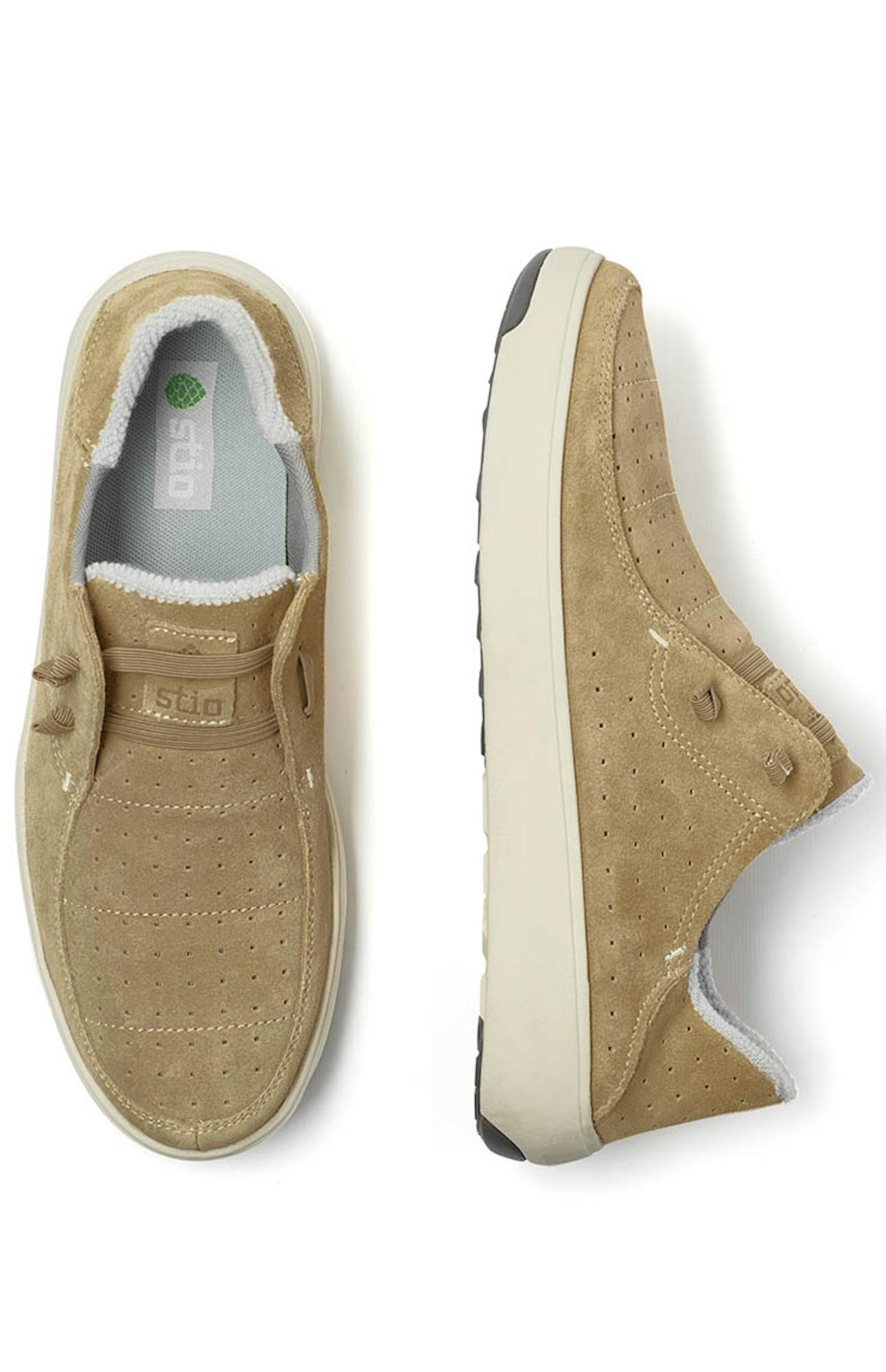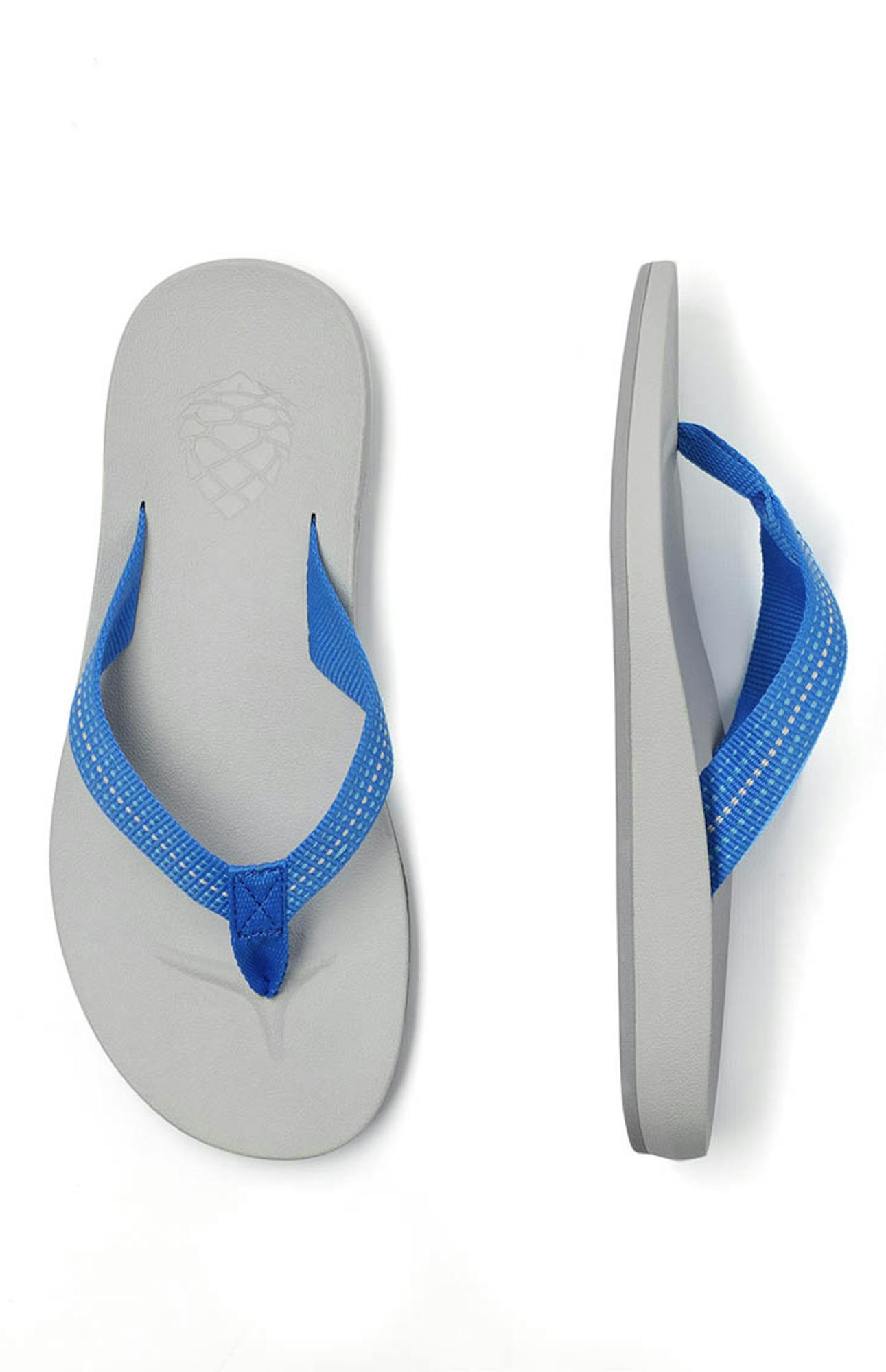 From a collection standpoint, what's the story with this assortment of styles?
We were really trying to create foundational pieces that match the versatility of Stio summer apparel. For example, the Cut Bank short is a hybrid between surf trunks and everyday shorts. The shoe lineup offers the same versatility, designed for your outdoor mountain lifestyle depending on your desired level of comfort, protection and personal style.
The Bircher Flip is the most casual, least technical, but with a stealth tread that offers great traction on wet surfaces in a way that most sandals don't. We also took the pine cone logo theme and integrated in the sole for a nice rib texture for added slip protection.
The Cut Bank is a hybridized sandal shoe. It's inspired by the idea that when you're outdoors, you're focused on recreating, letting the adventure lead the way. You may have to cross a creek, you might decide to go jump in a lake to cool off. You may do a lot of unexpected things and that's part of what makes being outdoors so fun. Having footwear that can roll with any summer activity really allows you to enjoy what's around you while delivering the core functionality you need: protection from the sun, the elements, and having a secure fit.
The Colter Summer Low is the loafer version of our winter low designed for warm weather. We dialed back the lining everywhere but the tongue top and heel for sock-like comfort with a mesh lining throughout for added breathability, and the same traction and cushioning as the winter version so it's perfect for all-day wear. From sun up, you're out the door, walking the dog, headed to the office, lunchtime errands, maybe a light hike, to a night out—all while camouflaging the dust from jaunts off the pavement. It brings laid-back, slip-on style for all your day-to-day summer adventures from town and errands to work and play.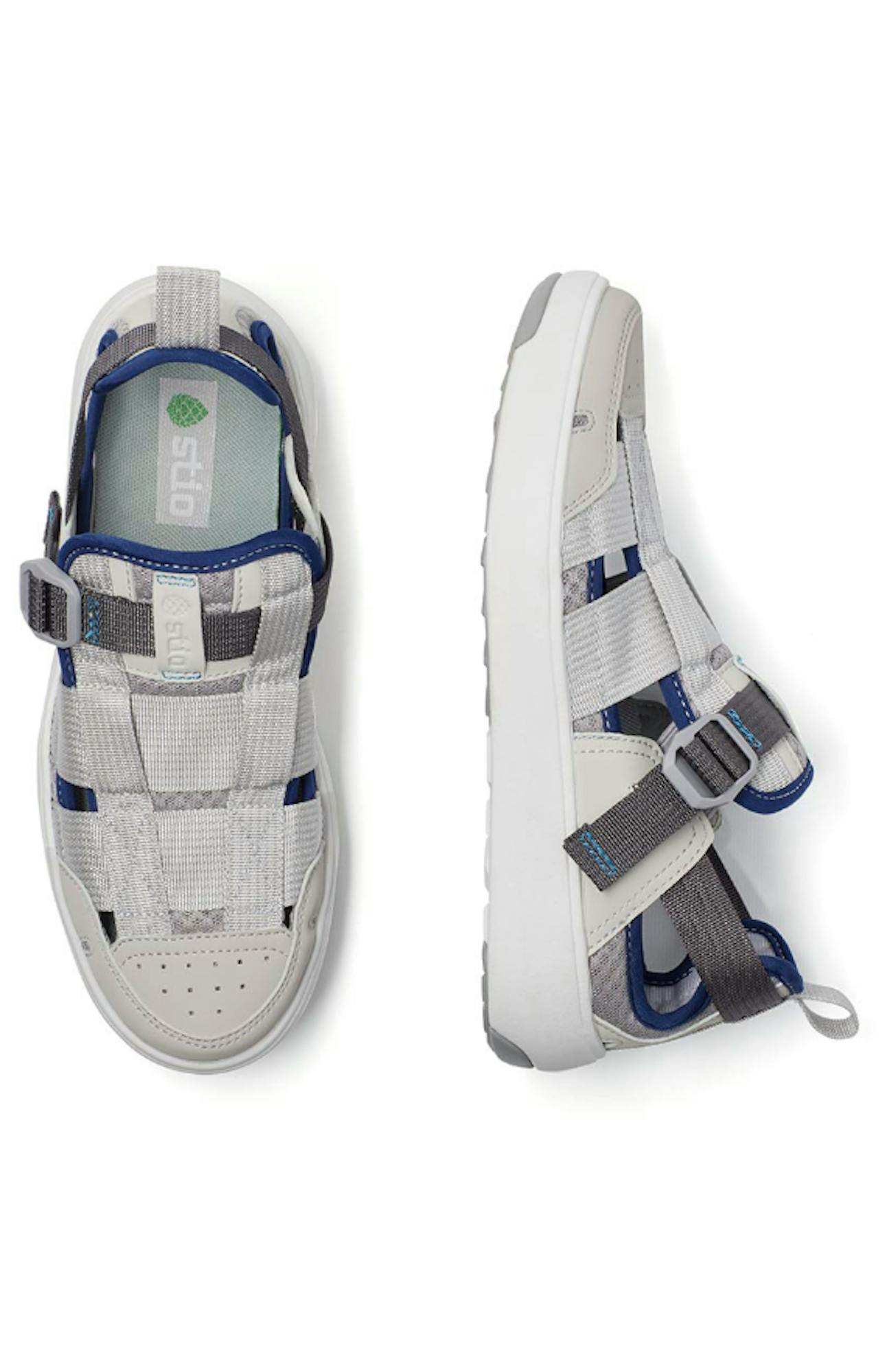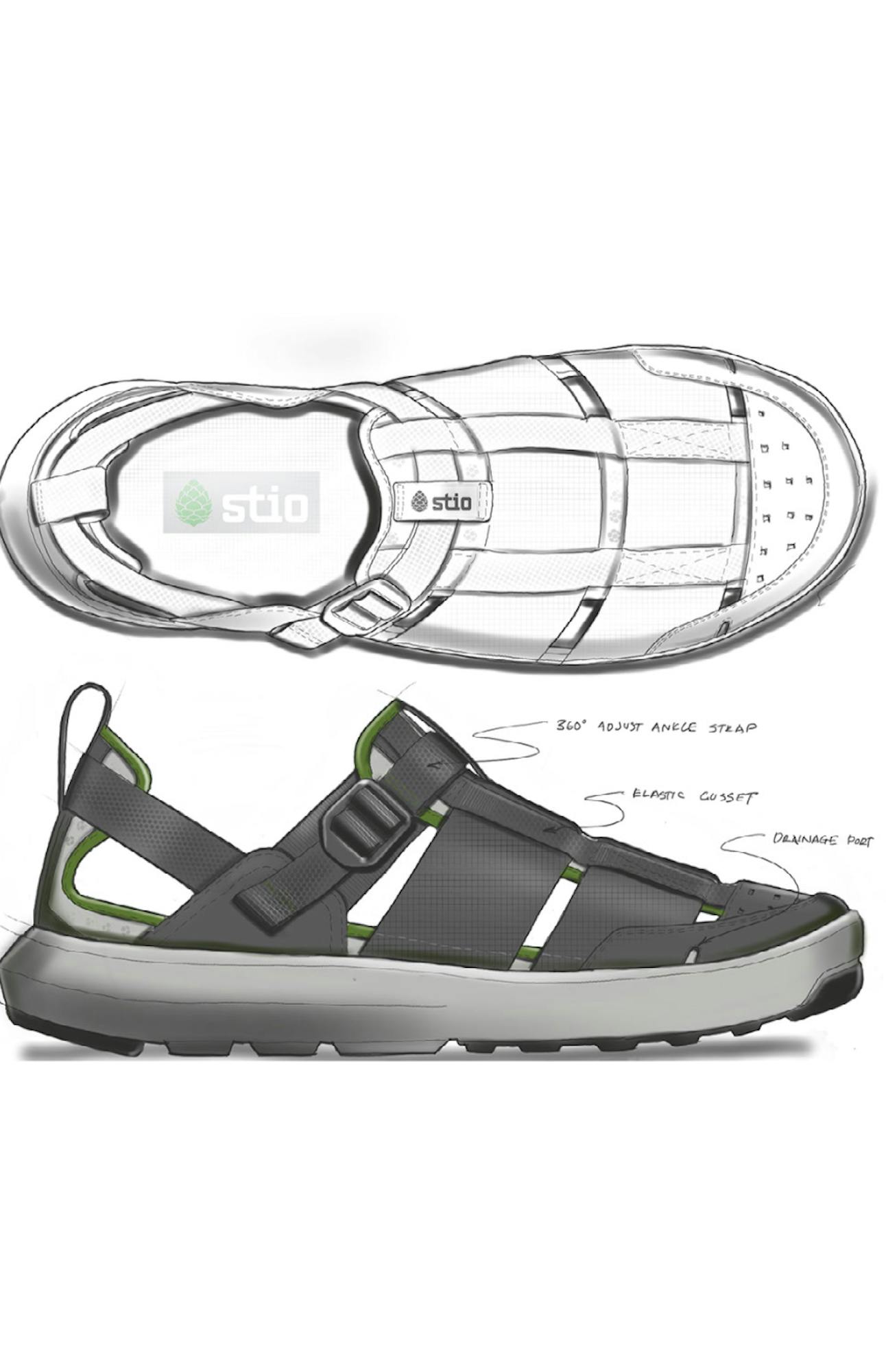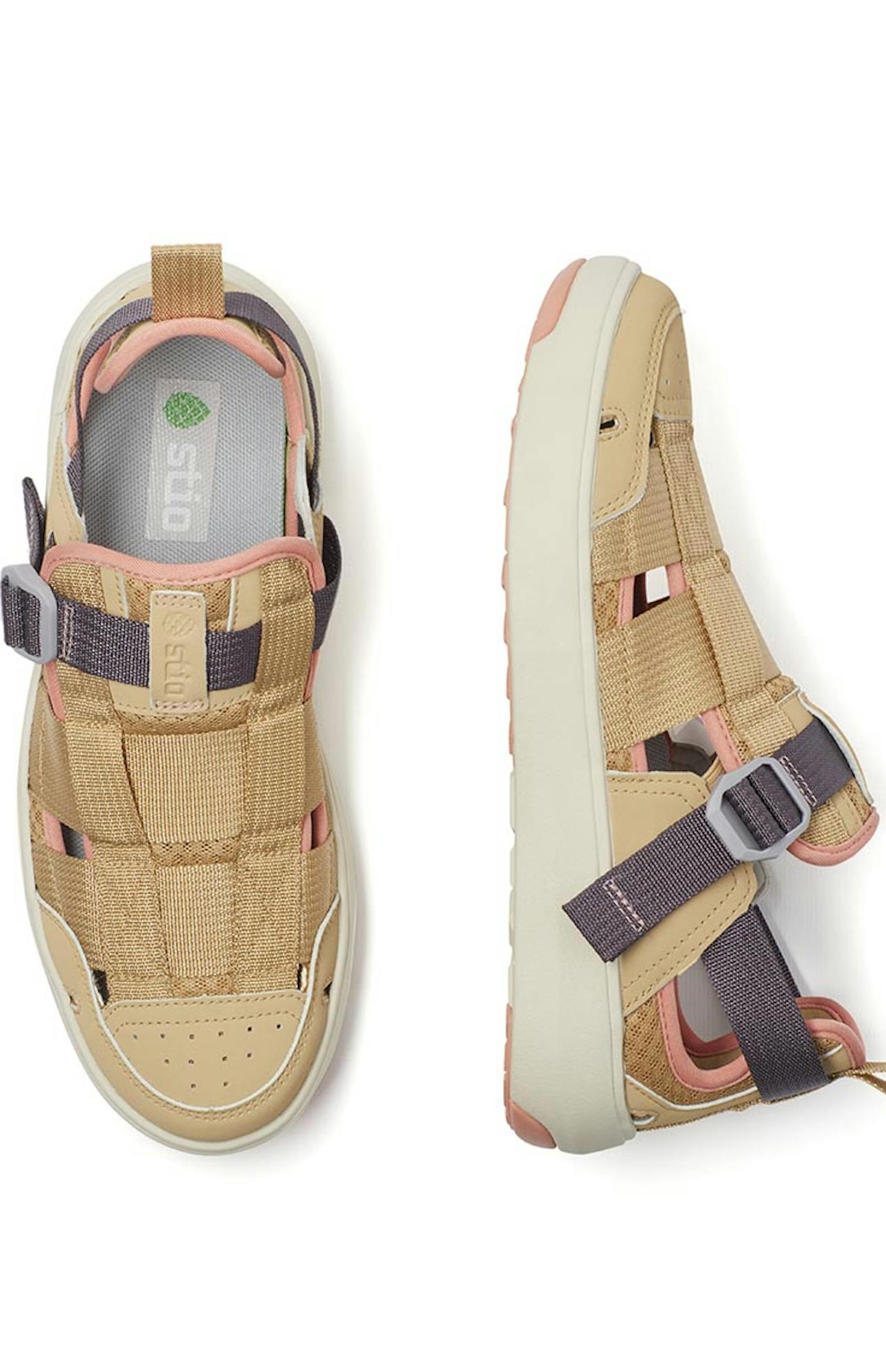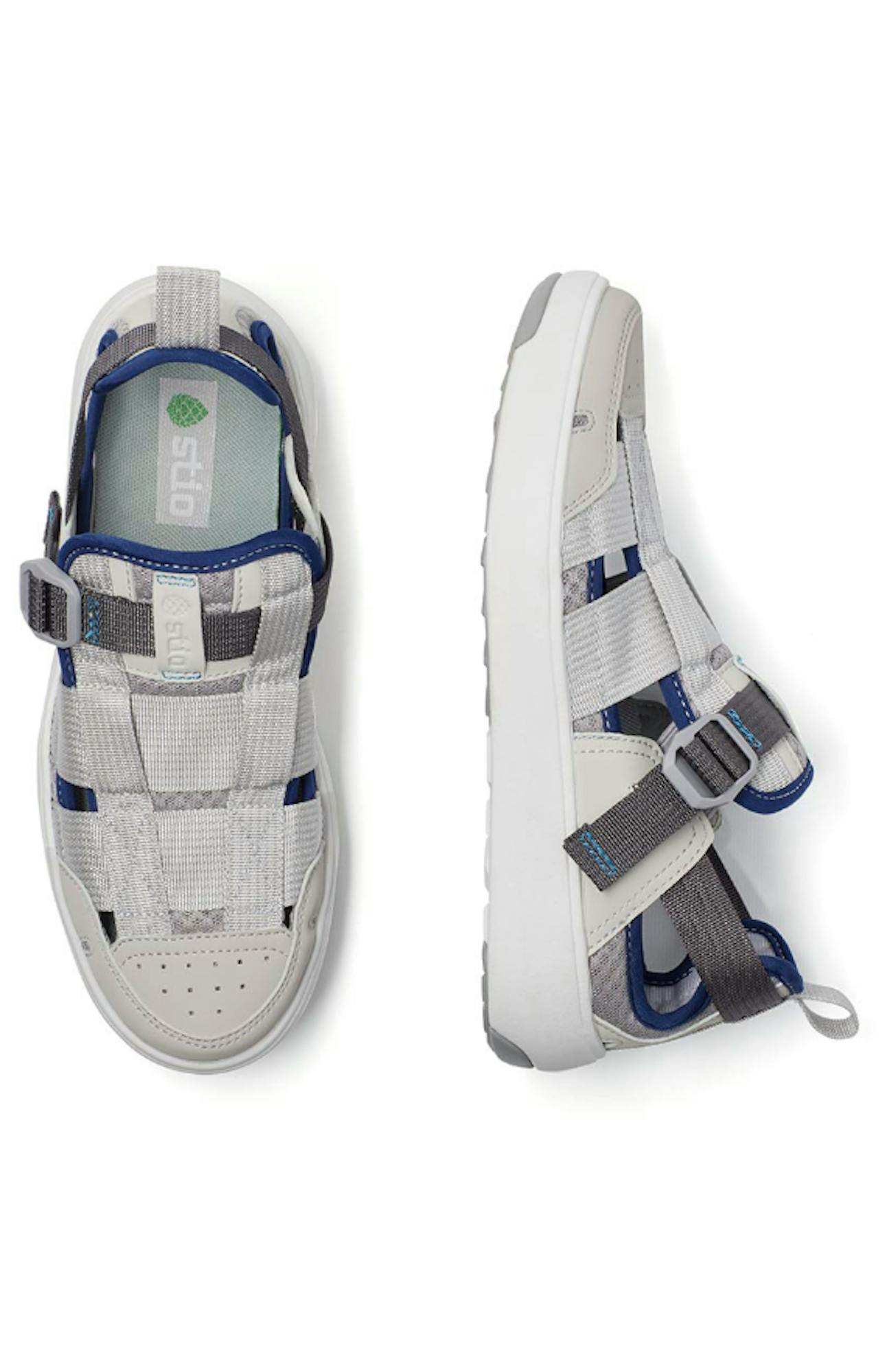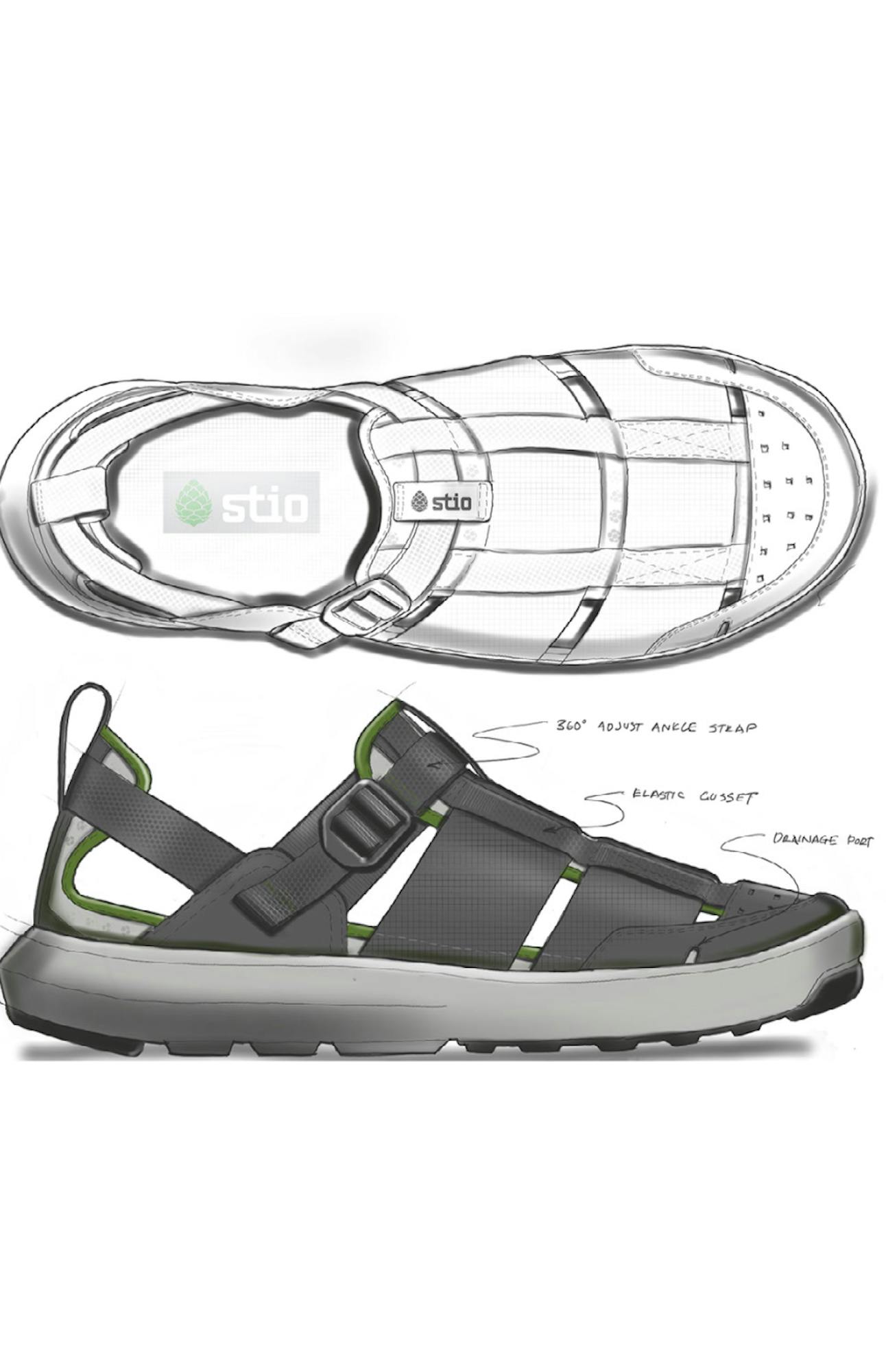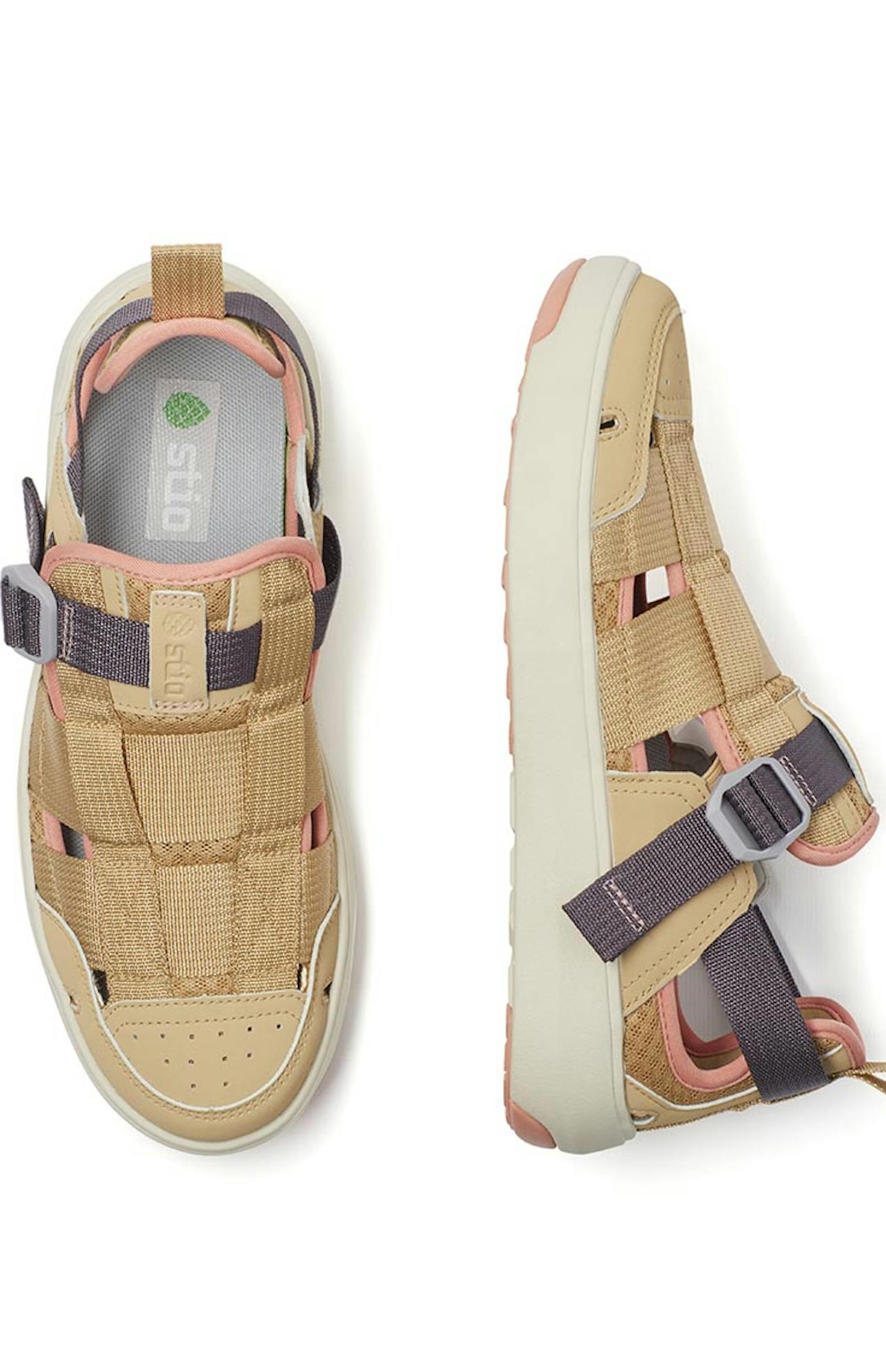 Let's dig a little into the Cut Bank Shoe. How did it come to life?
The Cut Bank is a lot like the Colter for fall and winter in that it's meant to be an all-around, all-day summer sandal. Perfect for time on the river, in the boat, even on the trails, all the way to the bar or a backyard bbq, it's the first thing you slip on in the morning and the last thing you want to take off. It's meant to be super approachable but with baked-in technical capabilities, kind of like the Eddy Shirt which looks like a long sleeve button down but is intended specifically for on-water activities with materials made for quick-drying, moisture-wicking and sun protection. The Cut Bank is similar in that it's designed to look like a sandal but it's anything but—delivering the protection of a shoe, versatility of a sandal, along with exceptional tread, underfoot support, 360-straps for comfort, and mountain town style.
What's special about the Cut Bank Shoe and why is it fit for the mountain life?
Obviously the Cut Bank is a more technical water shoe but still incredibly versatile. It's like the hybrid of a sneaker and a sandal with a classic silhouette, but technical features for water like a spacer mesh construction so it's super breathable and dries quickly. It's perfect for places like Jackson where you can cover a lot of ground, in the mountains, on the water, in town and this is a shoe that can keep up—one shoe to do it all.
What are the key design features that make the Cut Bank Shoe unique?
I'd say the open architecture. Drainage ports in the toe and heel to keep water from pooling with lots of openings to let air circulate so your feet stay cool. The lightweight midsole is made of EVA with bio foam content including a premium polyurethane (PU) insole for long-lasting durability and an extra layer of cushioning. 360-degree adjustable ankle straps let you really lock in your foot and secure the fit you want. But it also has a fall-down heel so you can wear it like a slip-on. We designed the lugs for optimal water traction and mud-shedding capability. So you're getting a full sandal experience designed to really embrace any warm and wet weather with the added benefit of toe and sun protection perfect.
Who is the person that will love this summer footwear collection?
Anybody active outdoors that's sensitive to warm temperatures, appreciates comfort, support and traction, and maybe wants added toe and sun protection. While they're not technically designed for fly fishing or high-ascent treks, they have all the technical capabilities for light-core adventure on the trails, the rivers and lakes, definitely on the stand-up paddle board, playing with your dog on the riverbank, riding on the cruiser bike to town. They're definitely the shoes you'll want to slip on to and from every summer adventure.
Check out the new footwear collection
Follow us @stio
See how people are living the mountain life everyday in our gear.