Ranga Recipes
Featuring Ambassador Ranga Perera
Create the perfect weekend camp meal with a crafted cocktail and a Sri Lankan specialty dinner.
Ranga is a private chef and fly fisherman based in Bozeman, Montana. Ranga's love for outdoor cooking, worldly flavors, locally foraged foods, and love for the interaction of breaking bread at the table accomplishes an unrequited alchemy.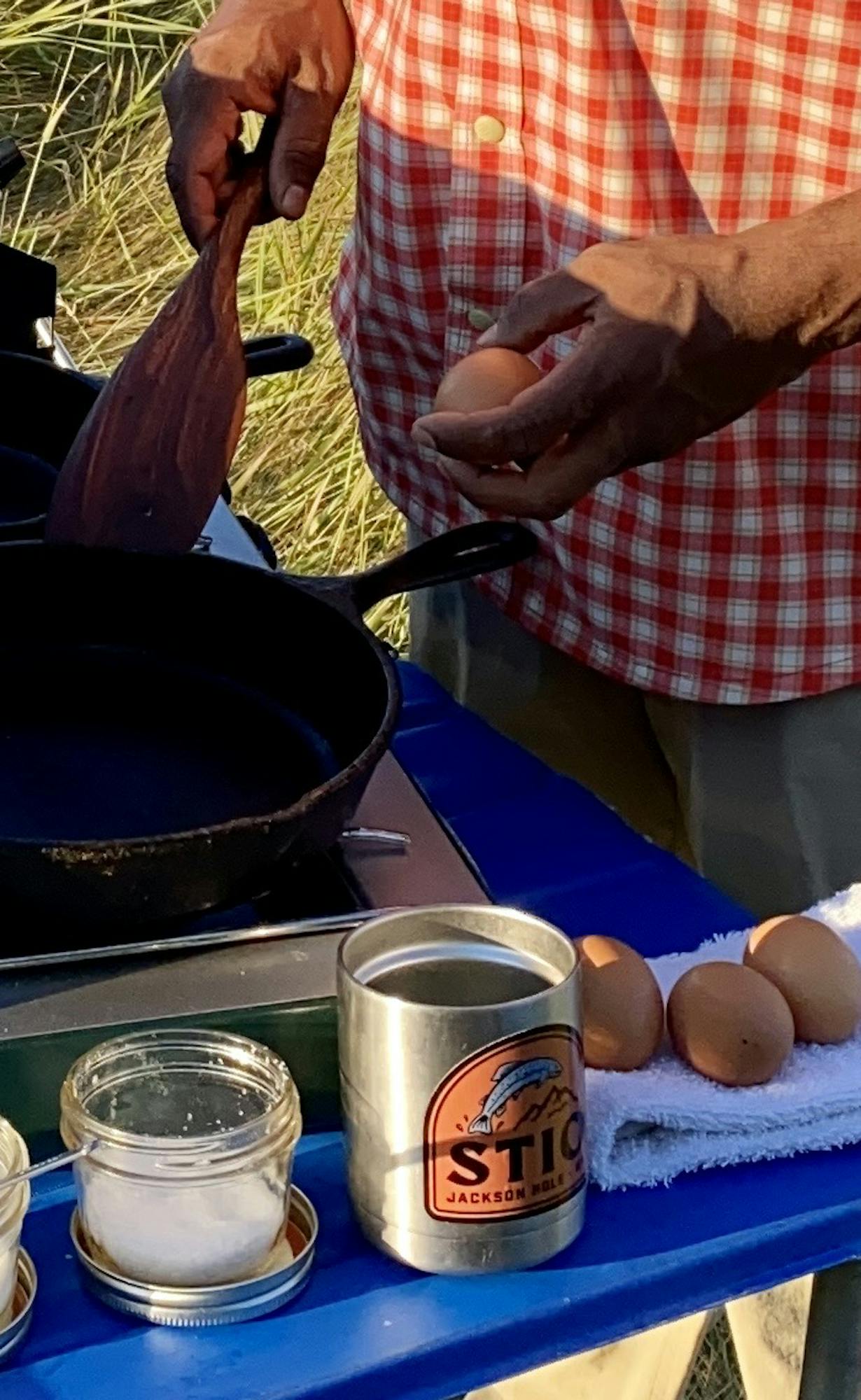 Sri Lankan Fried Egg Sandwich - inspired by Rangas hometown of Colombo, Sri Lanka.
Ingredients
1 Teaspoon Organic Coconut Oil
2 Fresh Eggs
Salt to Taste
2 Pieces of Favorite Sandwich Bread
Fresh Tomato, Sliced
1-2 Slices Aged Cheddar, or Favorite Sliced Cheese
½ Fresh Avo, Sliced or Smashed
Kewpie Mayonnaise or Favorite Mayo
MD Brand Extra Spicy Sri Lankan Ketchup OR Favorite Ketchup mixed
with Dollop of Sriracha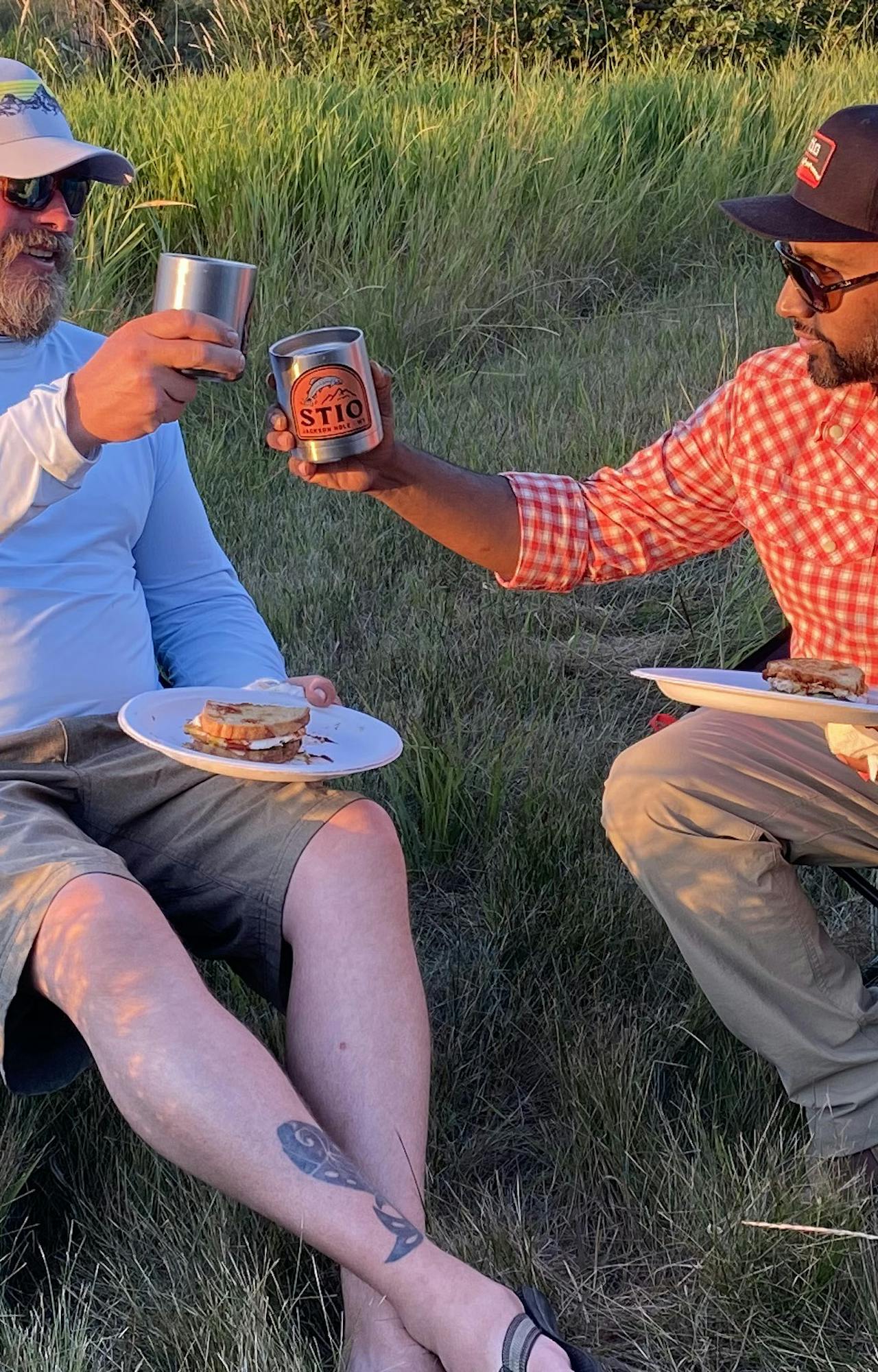 Wet Wader - the perfect post-fishing cocktail,

Ingredients 🍹
8-10 Fresh Mint Leaves
1 Heaping Teaspoon Sugar, or to Taste
Juice of 1 Fresh Lemon
1.5 Ounces Favorite Rye Whiskey or Bourbon
Ice
Soda Water to Top

Enjoy!
Fun fact: "Wet wader" refers to the hot summer season when you can fish without wearing waders.
Featuring Ambassadors
Top Stories
Check out all the Top stories
Follow us @stio
See how people are living the mountain life everyday in our gear.