Centering Reciprocity
Words by Geneva Mayall | Photos by Jules Jimerivat | 5 Min Read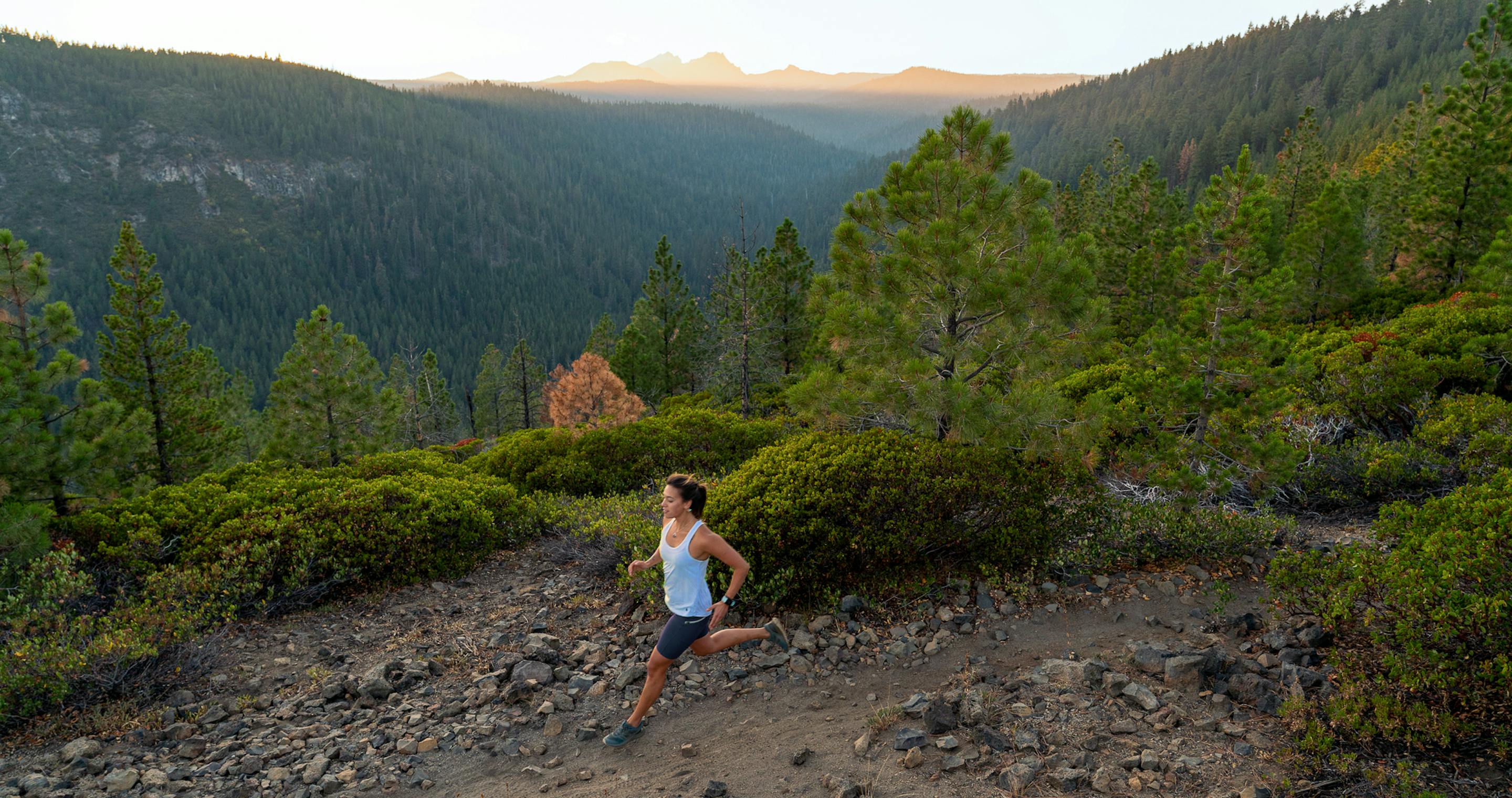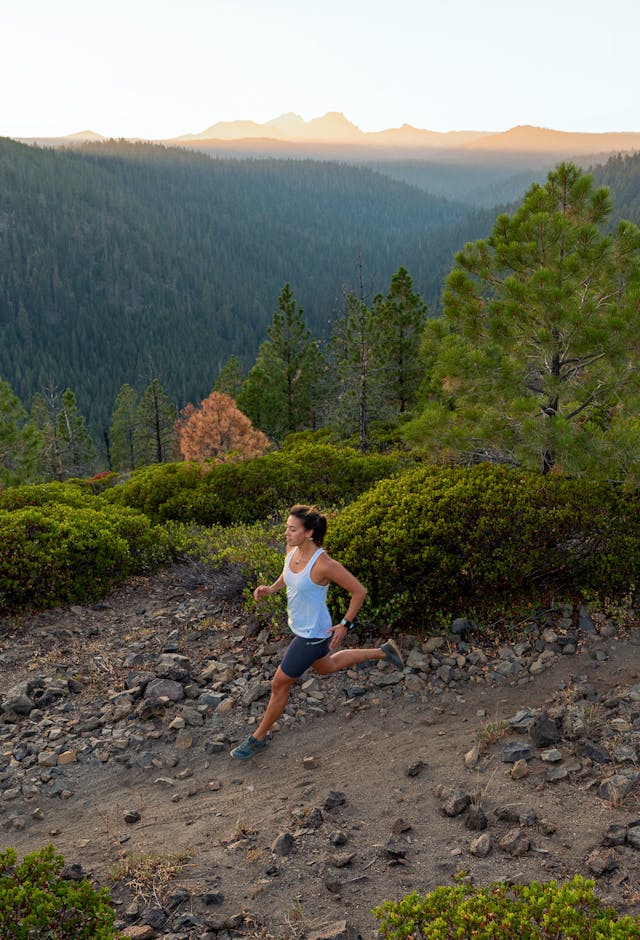 Photos by Jules Jimerivat
Once, I heard a community member claim that "Indigenous joy is radical." This wisdom stays with me and I choose each day to be radically joyful. Running is one of the few ways I've found that connection, that radical joy. Purely powered by curiosity and reverence, running helps me find a special kind of calm, trust and solidity within myself and the forest communities around me.

In the mountain town where I grew up, the economy relies heavily on ecotourism and recreation. Action sports like mountain biking and skiing pulse through its veins. It's home to a surprising number of retired Olympic athletes and sport professionals, where you hear people bragging about being the "kings and queens of the mountains," relentless Strava updates, "bagging summits," racking up gear and mileage.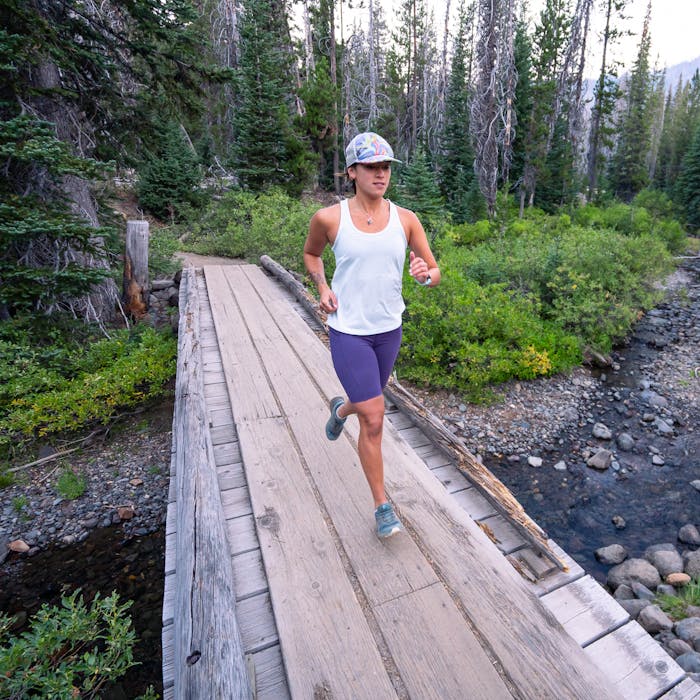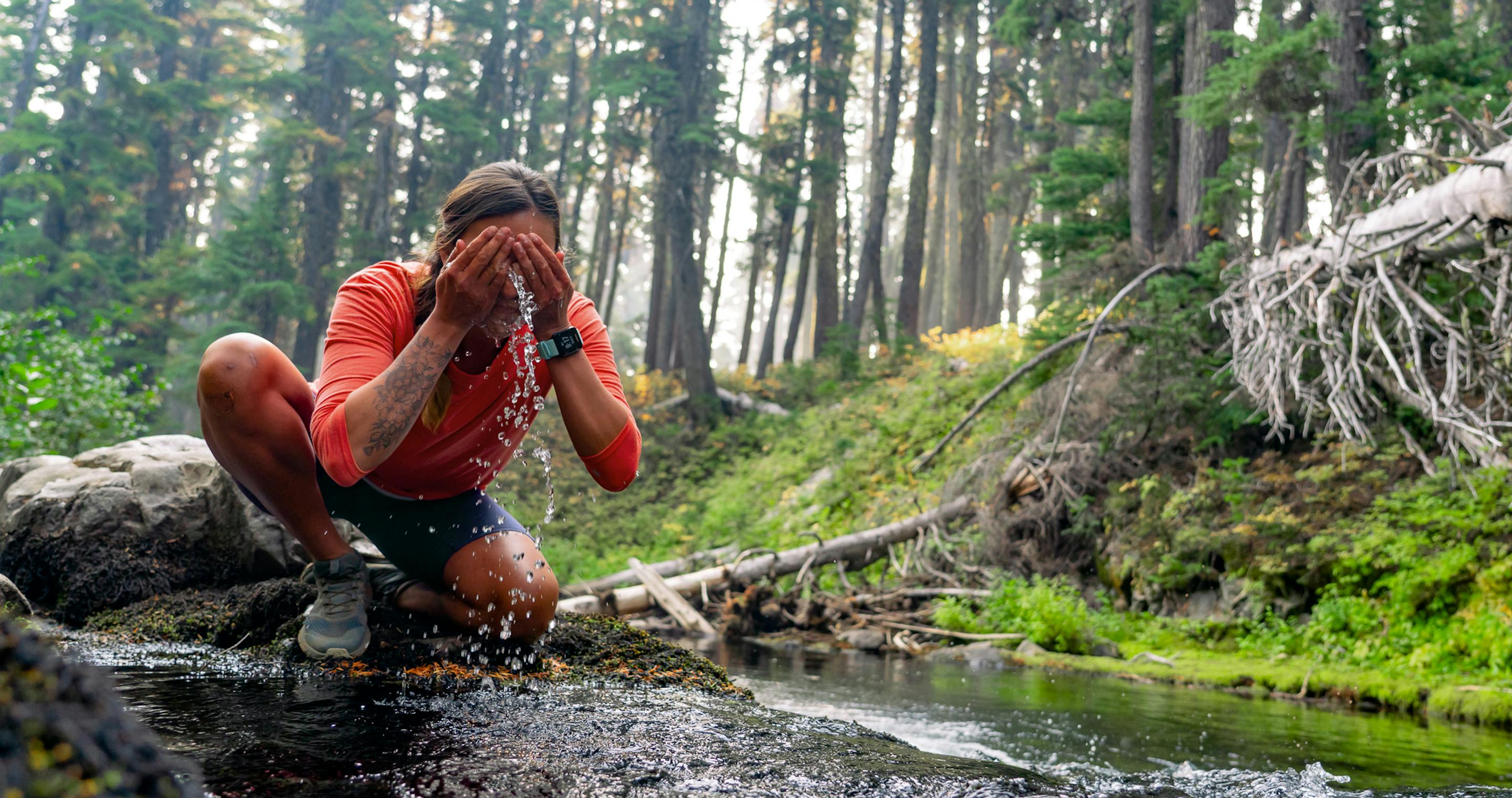 That rush you get from these sports is fun, it's exciting—it's one that I've been part of. But in the end, the times when I get caught up in the hype of these adrenaline-focused sports are when I feel the least connected to myself and nature. Nature gets reduced to just a "playground." Every run or ride becomes a competition. It becomes about comparisons—my speed, my gear, my self. I fear all that makes nature lose her voice. Those other voices in my head block out the voices of my ancestors, who remind me to move slowly and breathe with the rhythm of nature.
It's different when I run. When I run, I can quiet the noise of competition, breathe and connect. When I run, I know, I feel that I come from a culture of reciprocity and gifting, a concept that resonates with many of those who are drawn to the mountains.

I am a Native woman from the Citizen Potawatomi Nation born and raised on the West Coast, far from our reservation in Oklahoma. The journey to growing into my Indigenous identity was not always easy as I retraced the paths of history that colonialism works so hard to try and erase. Much of what I learned comes from research, asking questions and figuring out how the teachings of my ancestors fit into the world I live in. These have helped me overcome the sense of loneliness and disconnection I often felt being far from the reservation.
Once, after reading a story about our creation I went on a run to reflect. As I moved, the questions about who I am and what my ancestors wanted to pass down to me began to have answers. Stories and feelings passed down through generations started to expose themselves and bring light to how I connect to the natural world, and how those teachings were already living within me.
When we think about reciprocity, we think about how Mamogosnan (Creator) has supplied us with many gifts, and that it is our responsibility to take care of these gifts and give back. The mtekwakik (forest) gives the gifts of clean air, coverage and solitude when leaping over roots. A zibiwes (creek) provides refreshment, cleansing, and life—Bmadzëwen yawen i mbish, water is life. Climbing hills, the ground propels me forward and my feet hitting the ground match the heartbeat of the earth. I feel the strength of the ashbekok (mountains) painting landscapes with their shadows, holding and knowing the history shared with those who originally stewarded these lands. I acknowledge the Wasco, Warm Springs and Northern Paiute people as those whose footprints I trace along the mountains of my home. I imagine that they received and cherished these gifts as they moved throughout this region with purpose and respect.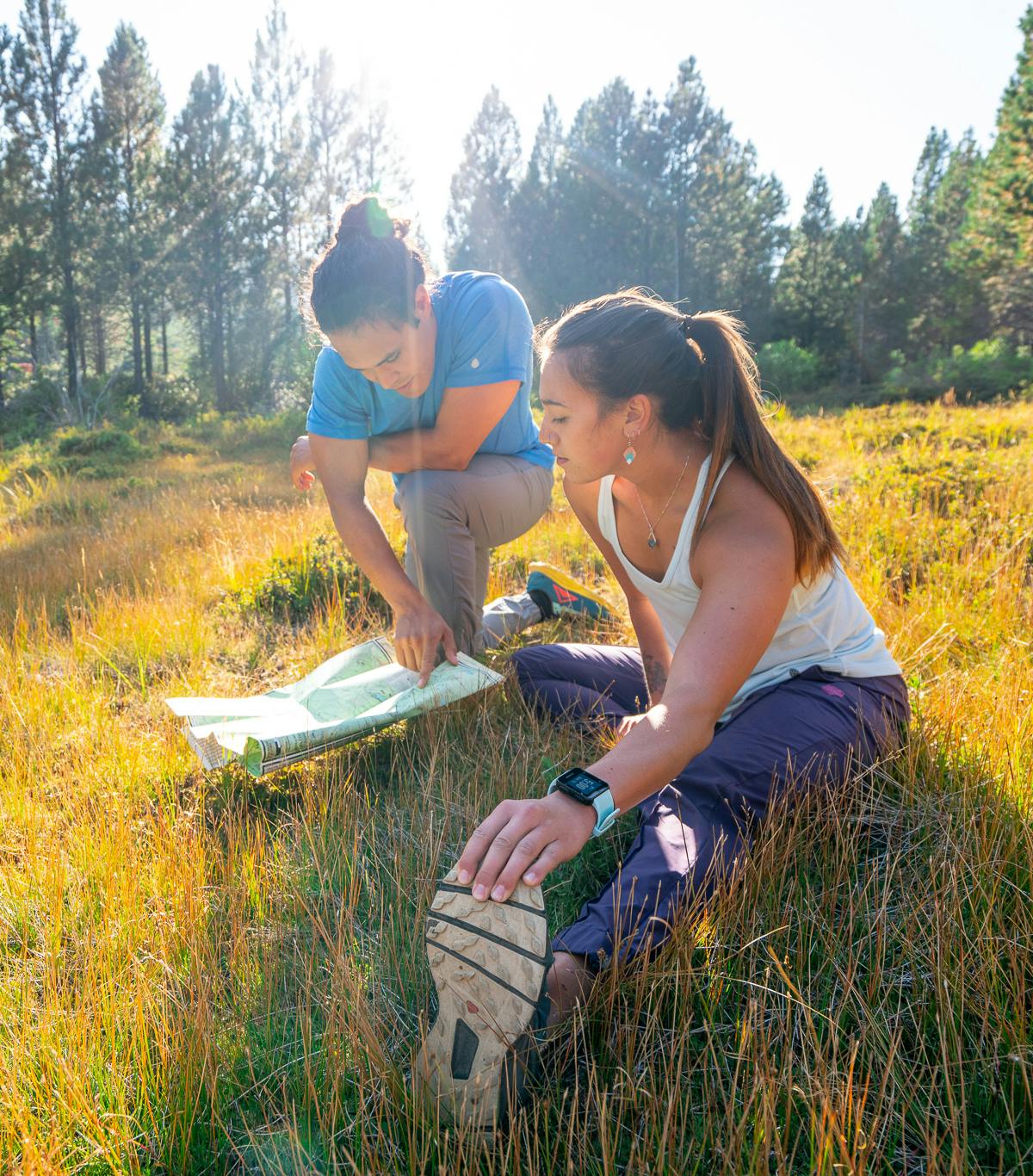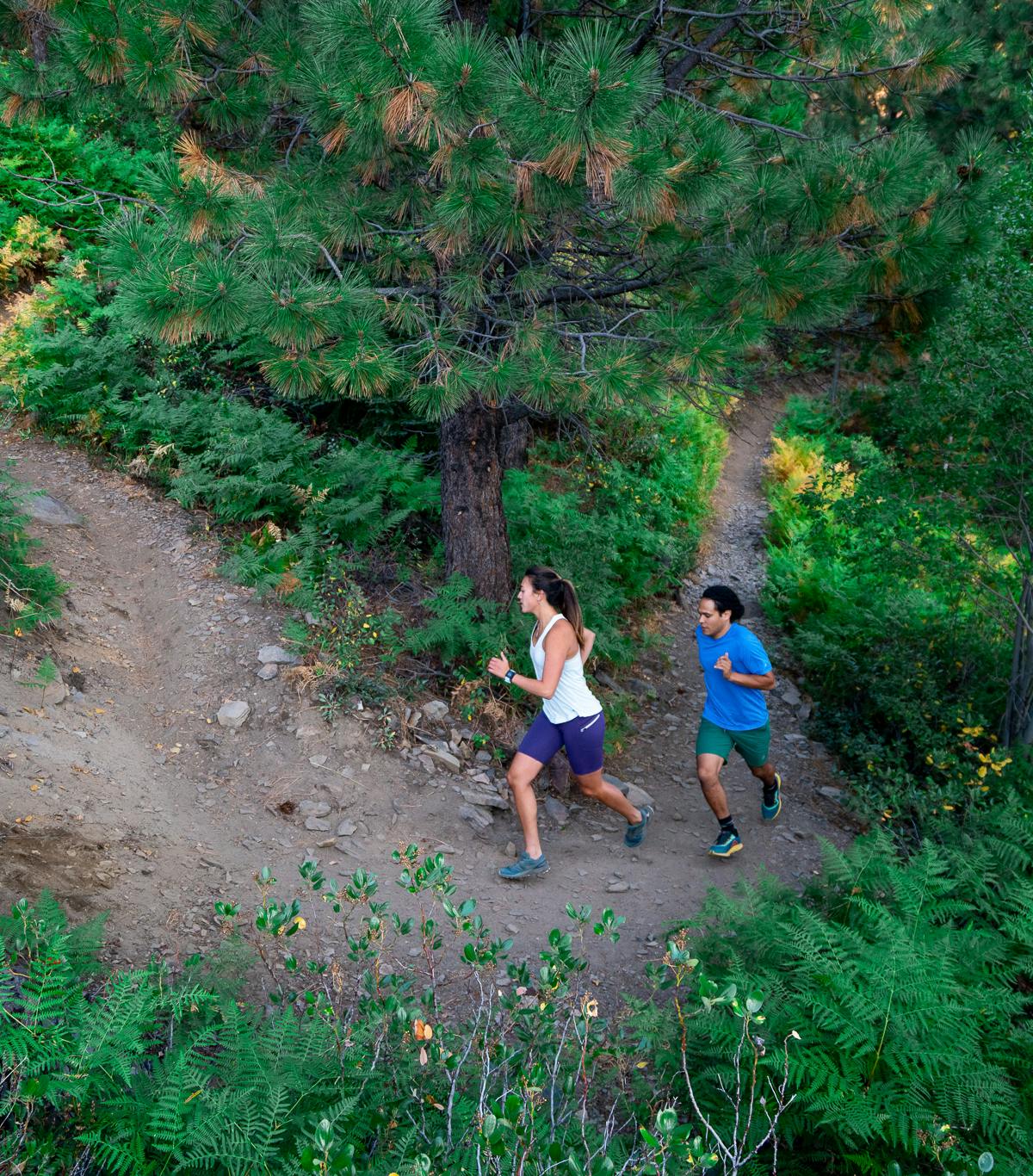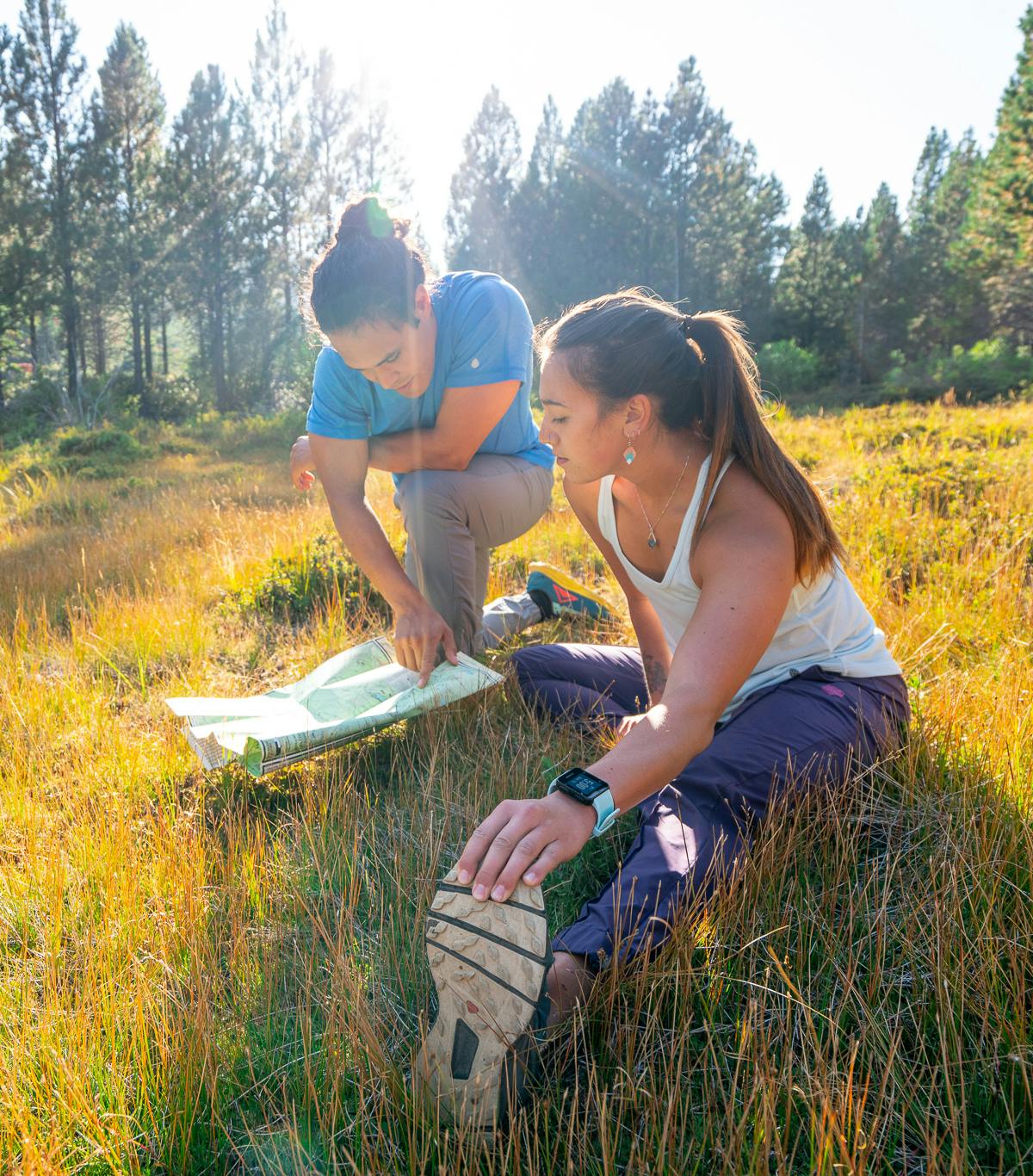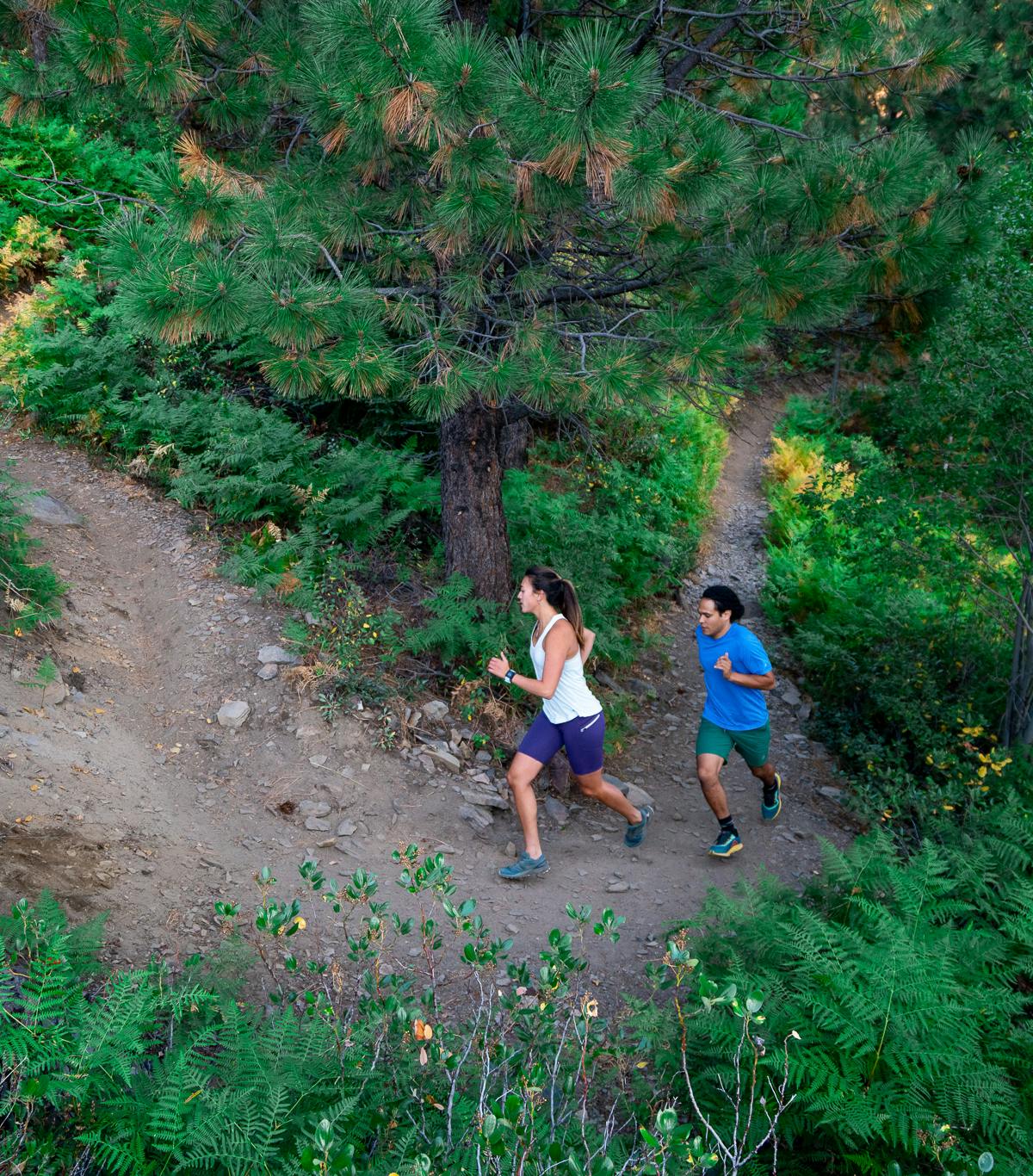 Bringing reciprocity into running helps us connect our bodies, minds, and spirit to the world around us. Trace the veins in your arms along the topography of your body, like trails that wind through the landscapes where we run. If we treat our bodies well, they will carry us great distances, feel strong, feel empowered. If we treat the natural world well, she will reciprocate through the gifts of wonder, beauty, solitude, fulfillment. Reciprocity means acknowledging and thanking the land that you are on, listening to its stories, learning and sharing them with generations to come.

My ancestors told the Prophecy of Seven Fires: The seventh prophet said that there would come a time when the waters would be poisoned, plants and animals would start to die, the air would start to lose its life. A new generation, the seventh fire, would come in with light behind their eyes and bring back the stories, lessons, language and traditions that were lost from the Potawatomi people in order to survive the future.


It is believed that we are now in the time of the seventh fire. That is why I'm sharing my story and finding a voice that I didn't know I had: In sharing these experiences and the stories that the land has taught me, I hope that other people in the outdoors can learn the medicine of slowing down and use the land to further their own connections. I don't always know the best way forward or how to honor my ancestors and Segmekwé (Mother Earth), but I do know that I can trust that each foot will land in front of the other and make a connection with the earth.

Next time you are on a trail, try feeling outside of your body; observe the innate similarities between you and what's around you. When you no longer feel that you are running alone but alongside billions of organisms and moving with them, that is when you will feel the medicine of slowing down and truly understanding the land.
Top Stories
Check out all the Top stories
Follow us @stio
See how people are living the mountain life everyday in our gear.