Cycling On Common Ground
Words by Connor W. Davis | Photos by Brooks Curran | 6 Min Read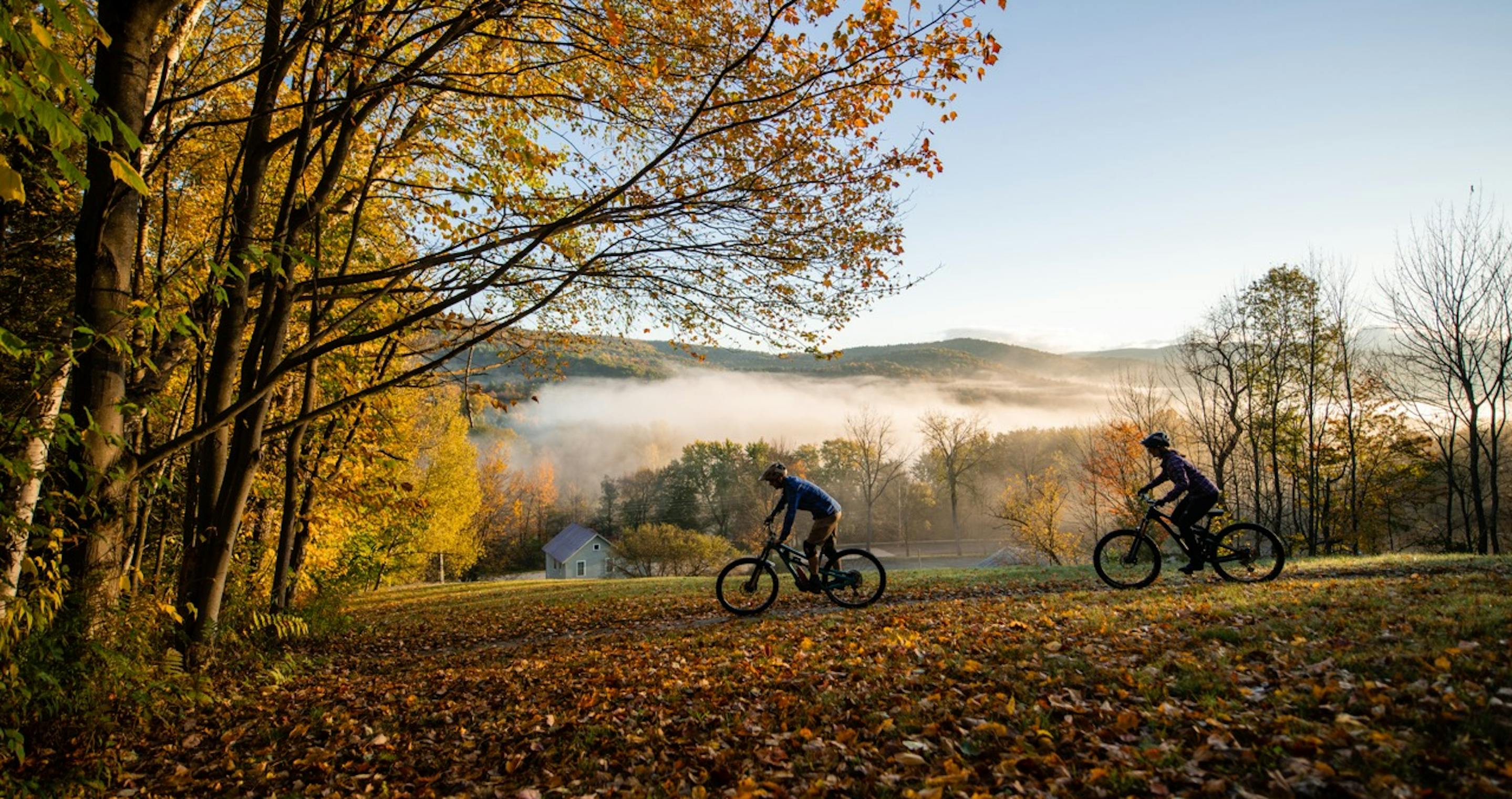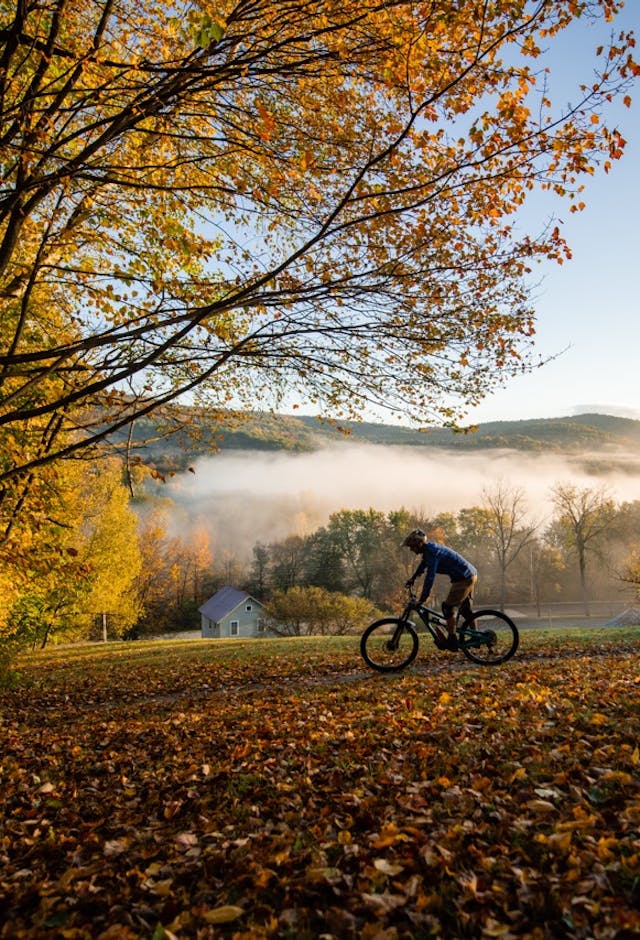 Photos by Brooks Curran
There are many unspoken rules in the hills of Vermont.

When you're driving down a winding dirt road and come across another human being, you wave hello. Always. When you're asked what type of cheese you want on that, your answer is cheddar. Always.

Above all, when you accomplish something—big or small—you don't brag about it, or take all the credit. Never. So in true Vermont fashion, no one is quick to claim responsibility for one of the state's finest mountain bike networks, a 1,500-ish-acre haven known as Cochran's.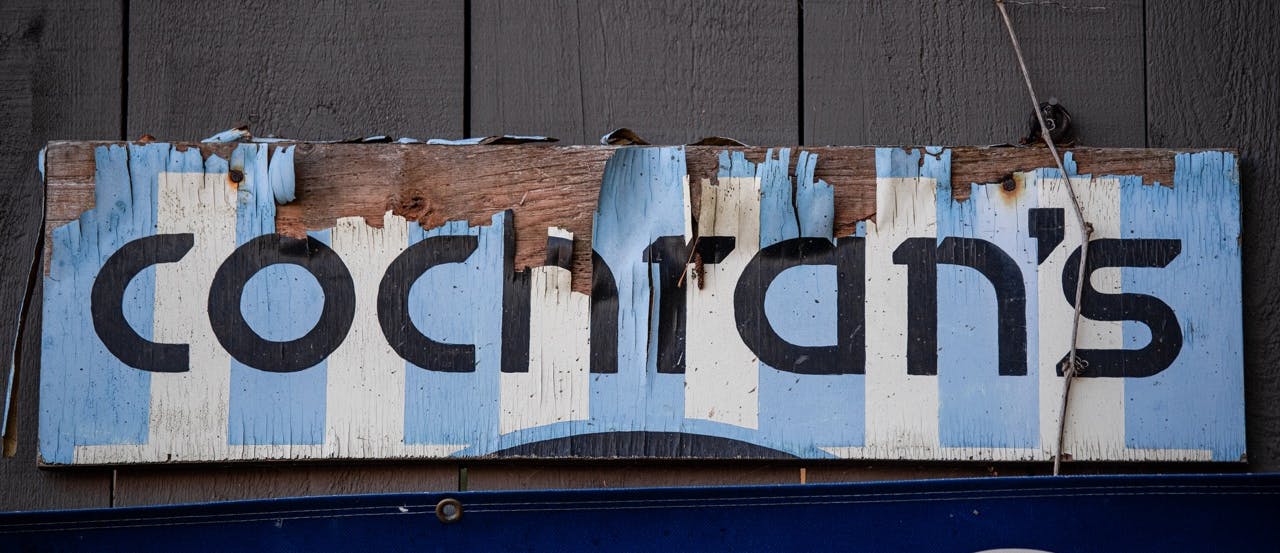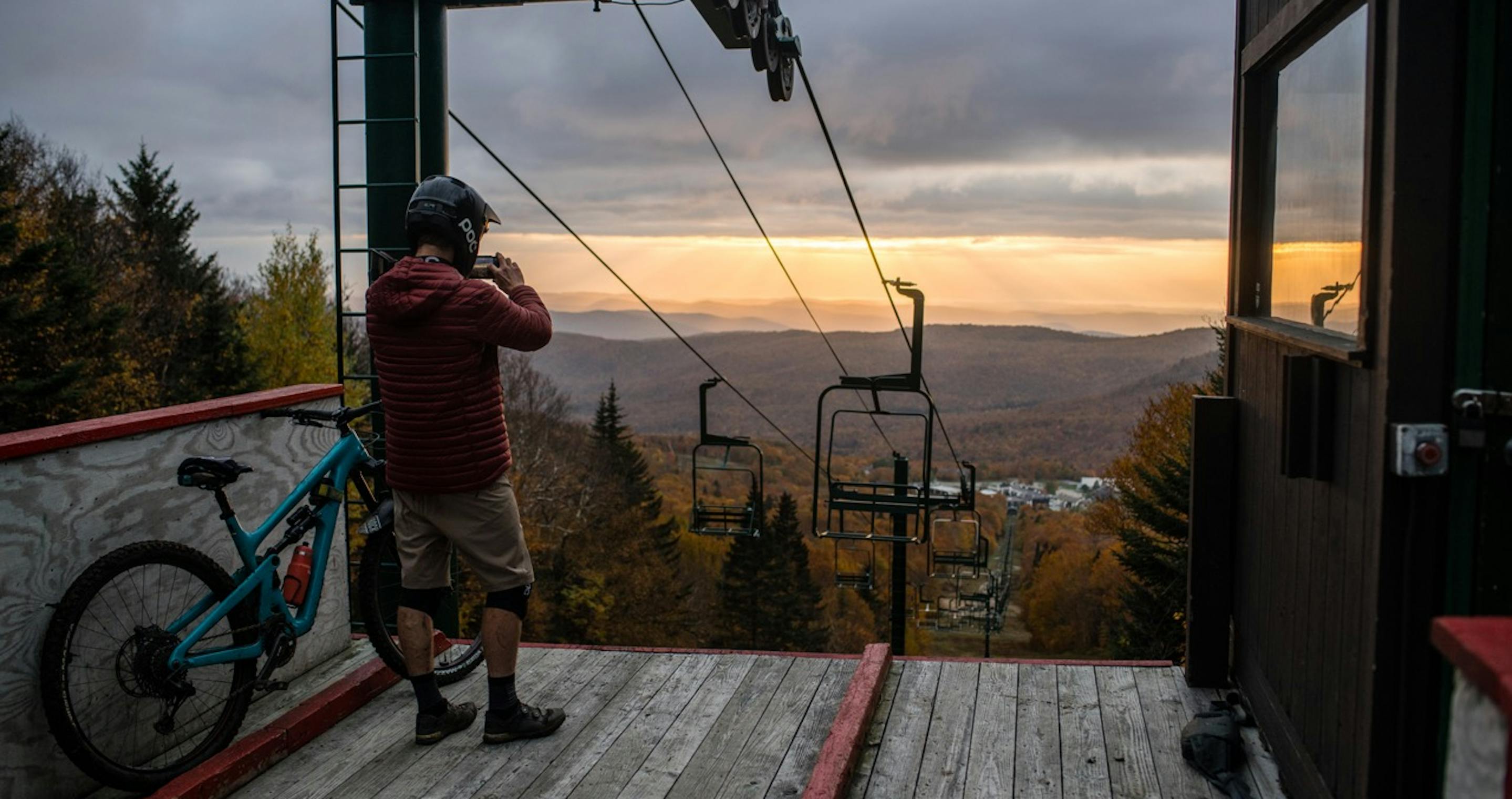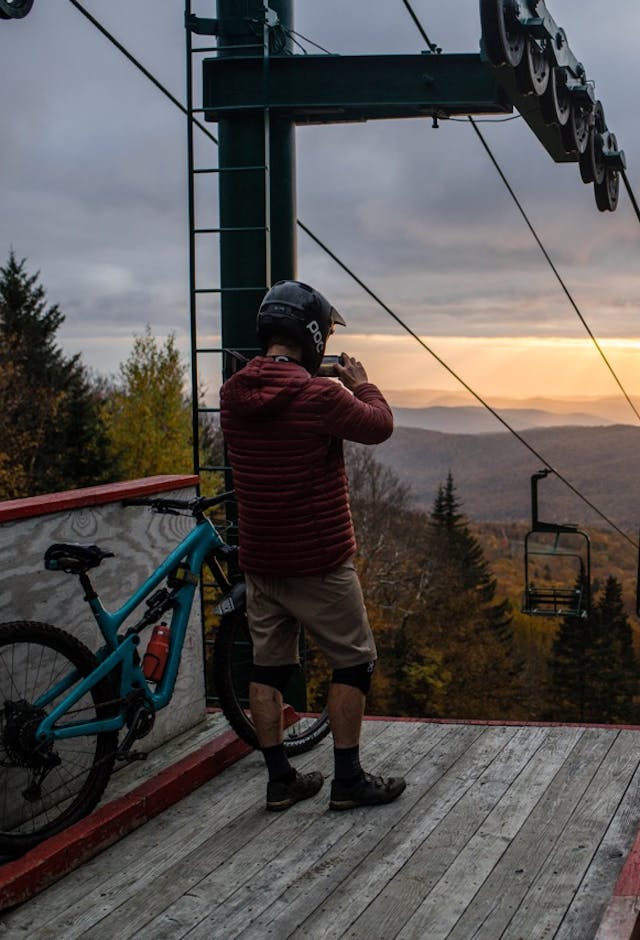 The most obvious place to look for credit is the namesake and nucleus of the network, Cochran's Ski Area. This small, historic, nonprofit hill in the town of Richmond—20 minutes south of Burlington—is well known throughout the ski racing community for producing world-class athletes. A brief history lesson: The place was founded by Mickey and Ginny Cochran in 1961 and, within a decade, all four of their children made the U.S. Ski Team. The trend continued as many more family members and friends graduated to the big leagues, and it's still happening today. But the mountain's true purpose has always been making skiing accessible for kids. It's this inclusive mindset that allowed mountain biking to enter the conversation in the early 2000s.

Jimmy Cochran, one of Mickey and Ginny's grandchildren—a former U.S. Ski Teamer and Olympian—is currently at the helm of Cochran's Ski Area. He remembers when locals started biking around, unsolicited, like it was yesterday.

"My grandmother was really skeptical when these guys came riding up the class four road. She said, 'You know, I can't tell you not to go. It's a class four road. But I don't really want to know what you're doing up there.' She perceived them just as these young punks."

It turned out those punks were just kind Vermonters on bikes. Eventually they made an agreement with the Cochran family to continue riding, and to build out real trails together. The network grew naturally over time, but when Dana Cabrera, a 13-year-old living down the road from Cochran's, came into the picture things really kicked into gear.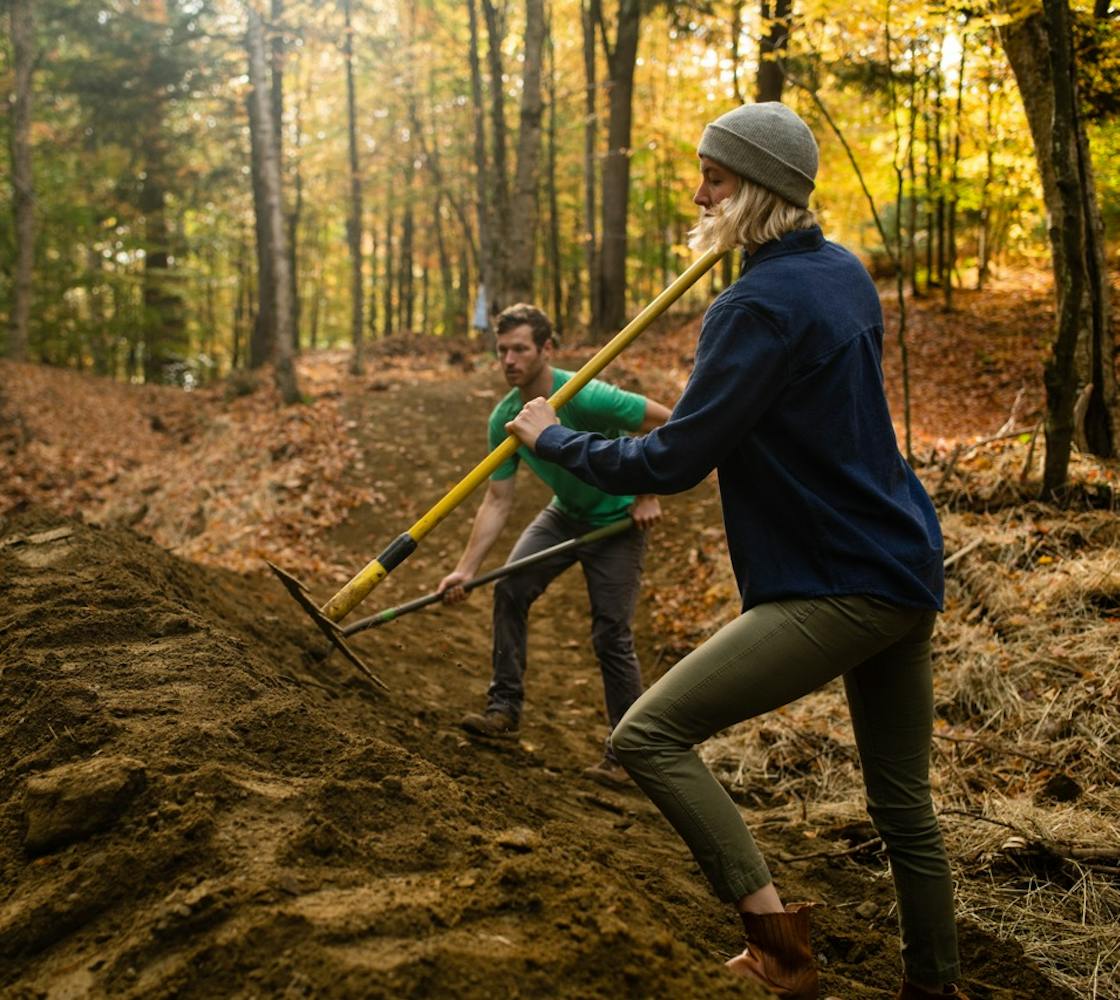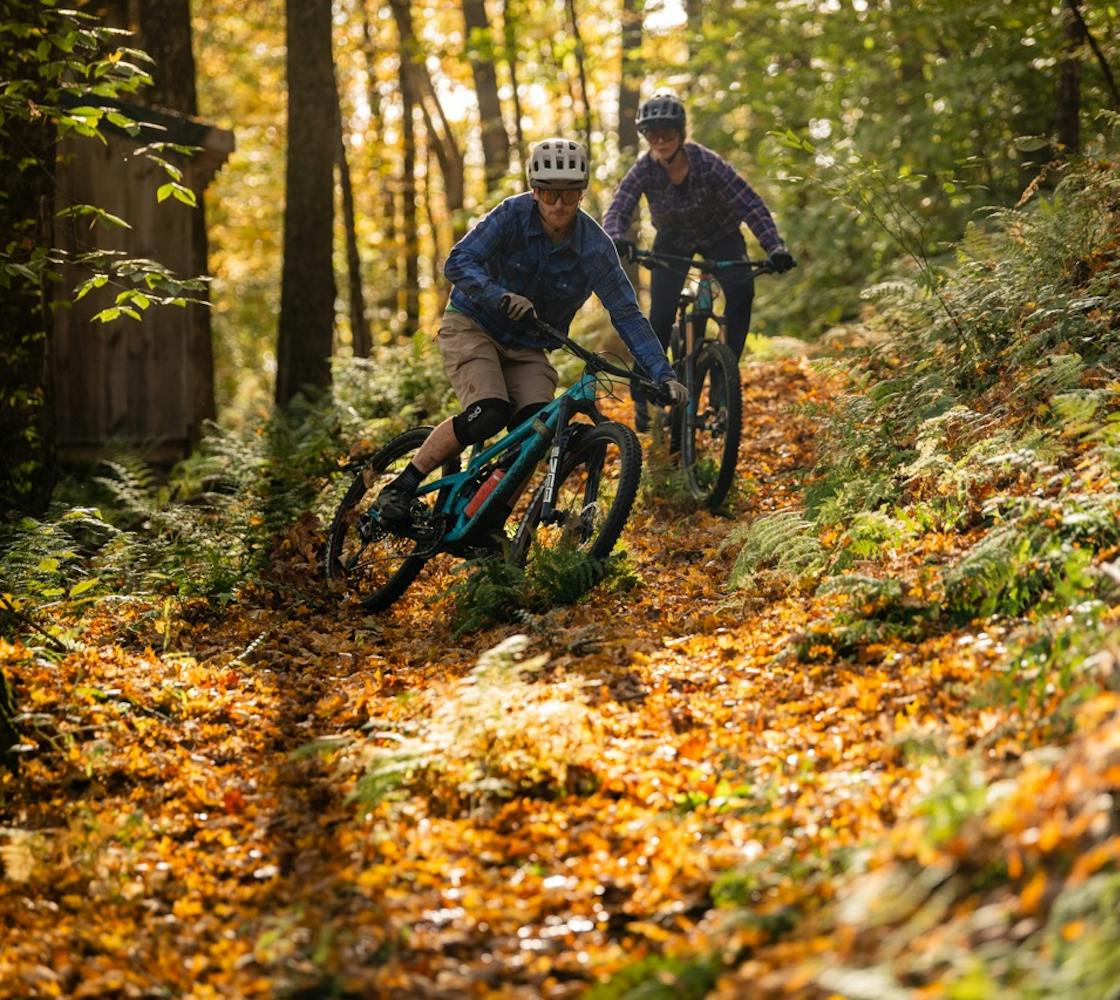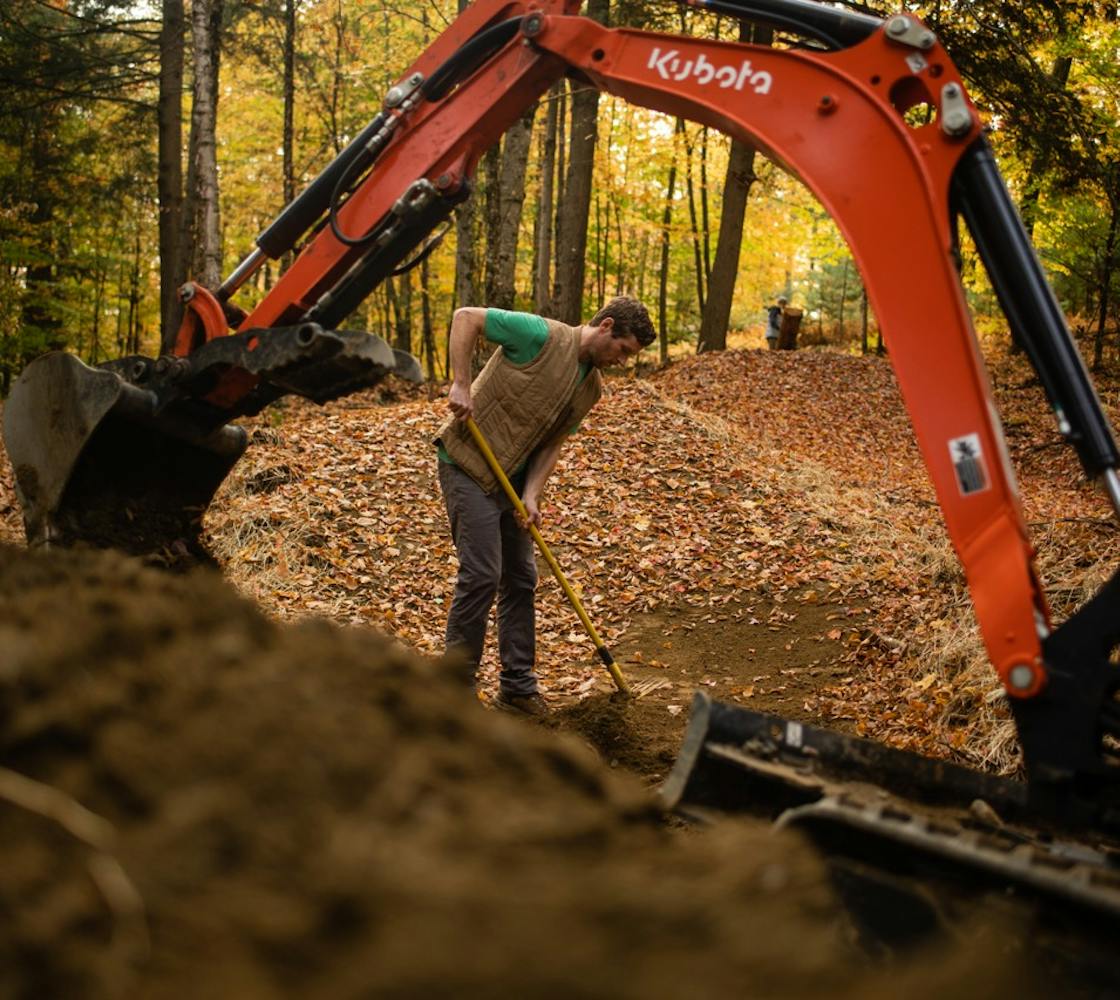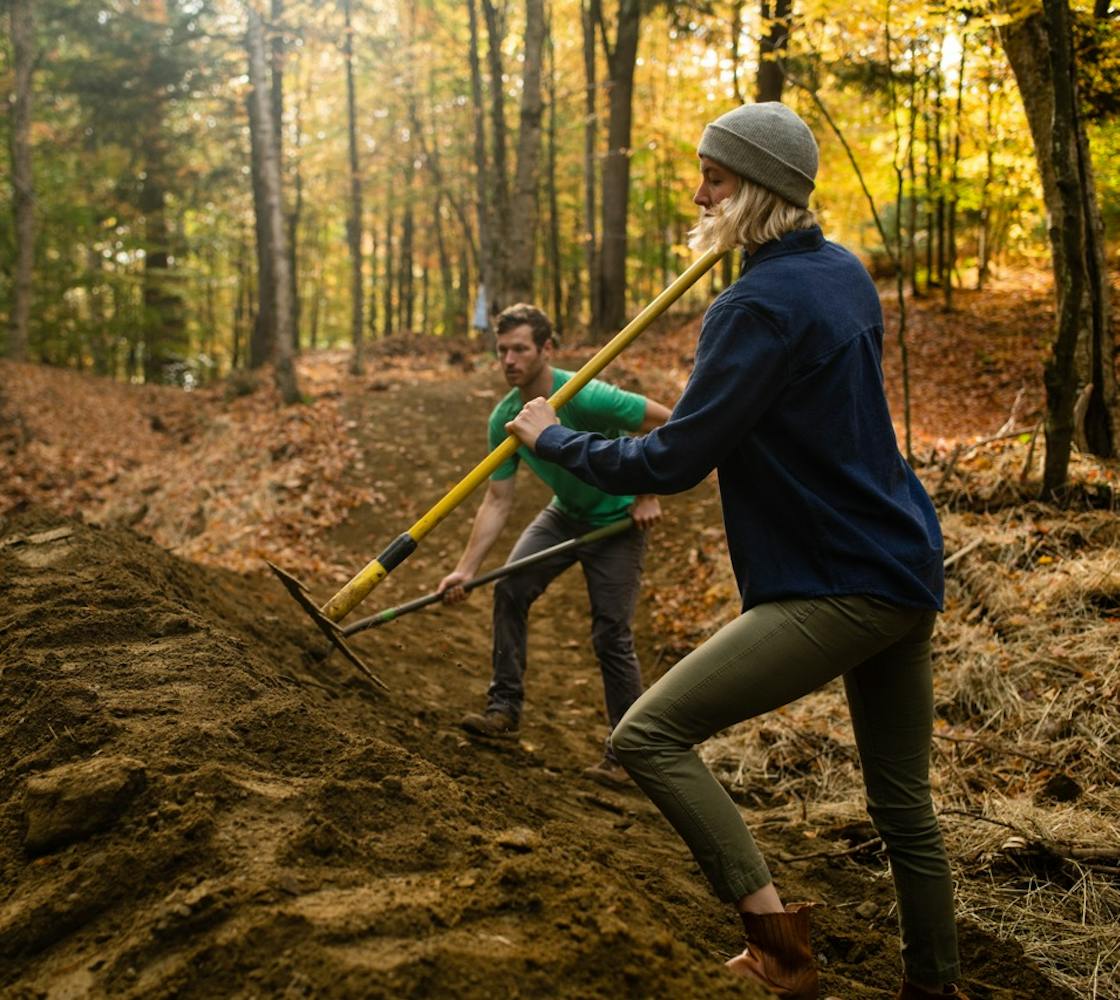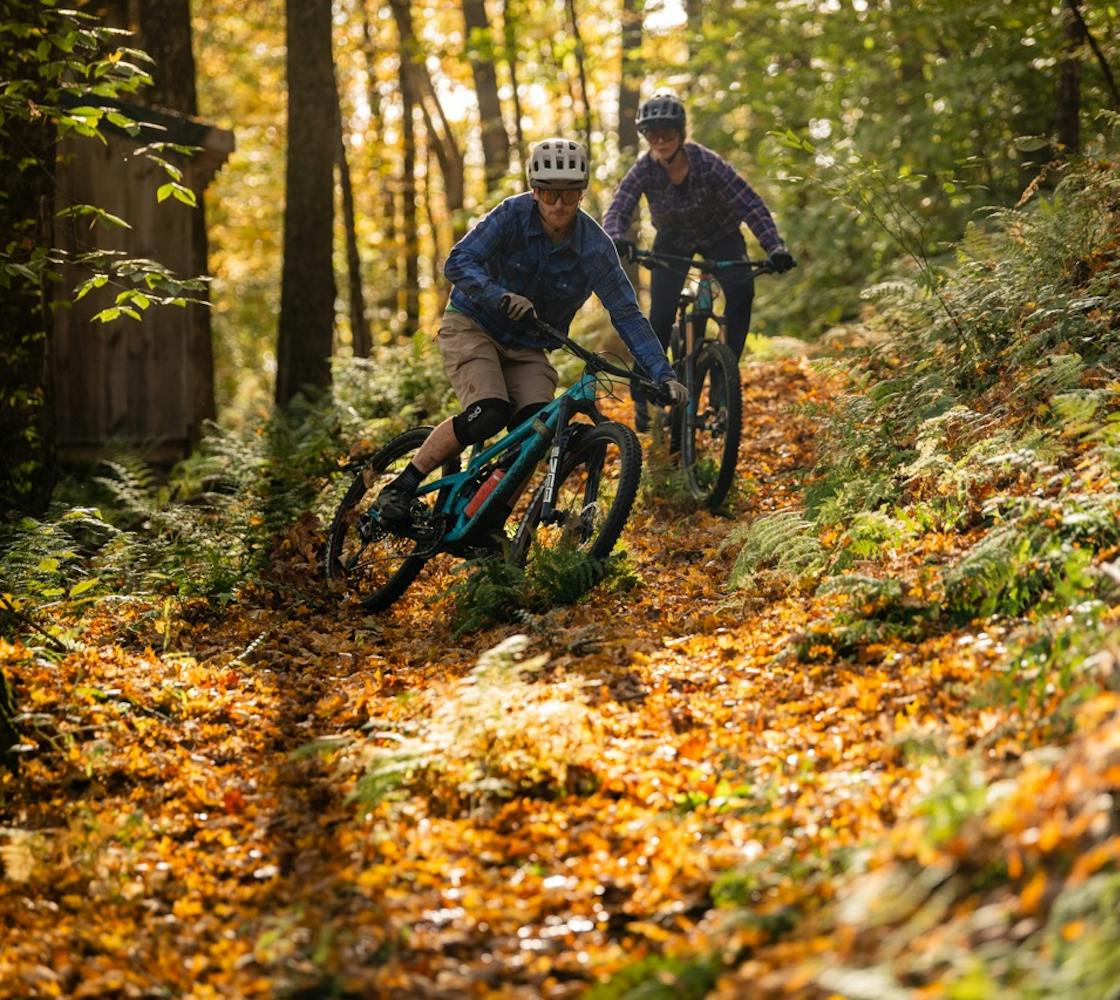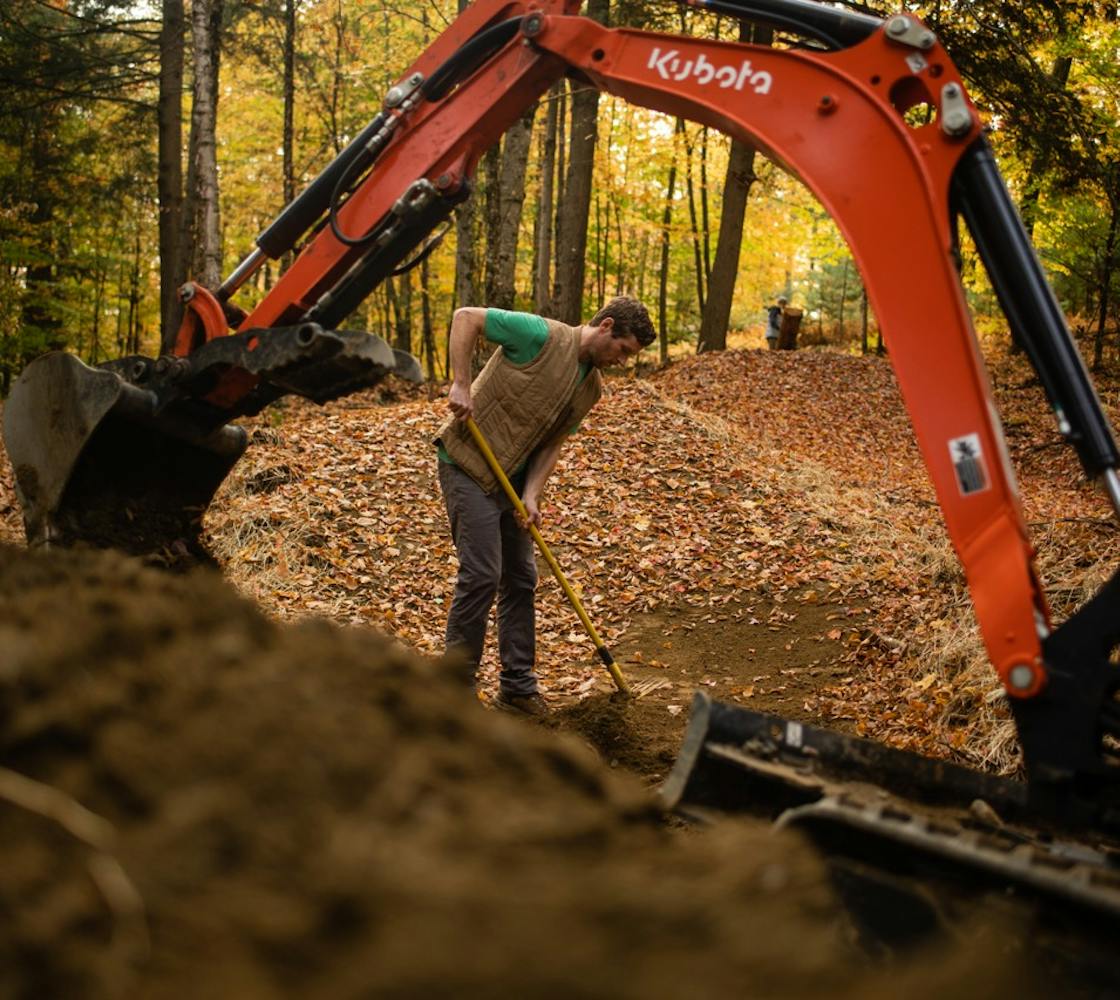 "I started pedaling down the road a lot and exploring around Cochran's," recalls Dana, who's now 19. "And eventually, I realized that we could put a trail in, essentially from our back door, to link up to the network. And that's really what started it all."
Dana's father, Andy, owns a construction company in Richmond and had plenty of equipment handy. So, the two of them set out for the woods and carved out their first trail together. They called it ACDC (derived from the perfect initials of Andy Cabrera and Dana Cabrera) and opened the trail to the public, unsure if anyone else would really use it. To their surprise, the trail gained popularity quickly and sparked a whole new chapter of building, expanding the footprint of the Cochran's network significantly. Dana spent every waking hour perfecting these new zones, inspiring him to found a successful trail-building company, Mountain Trailworx.
Other landowners, like Berne Broudy, joined the party, too. Berne's a writer and one of the co-founders of Richmond Mountain Trails, a separate non-profit network in the area. When the opportunity presented itself to open her land to mountain bikers in the Cochran's network, the choice was obvious.

"I love mountain biking and backcountry skiing here in Vermont," she says. "And I feel incredibly fortunate that other landowners allow their land to be used. So I feel that it's the right thing to let people recreate on my land, as well. Vermont has a super strong history of the commons, with people hunting and recreating on each other's land. I want to keep it that way."
As the network continued to grow, so did its following. And while Cochran's Ski Area in the wintertime is known for its calm, beginner terrain, this trail network expanding beyond the ski area's boundaries gained a reputation for difficult riding—attracting highly-skilled bikers like Adam Morse. Adam spent years on the Enduro World Series, racing against the best of the best. When he discovered what was happening at Cochran's, his perspective on mountain biking in Vermont quickly shifted. His first ride there, with Jimmy Cochran himself, captures that shift perfectly.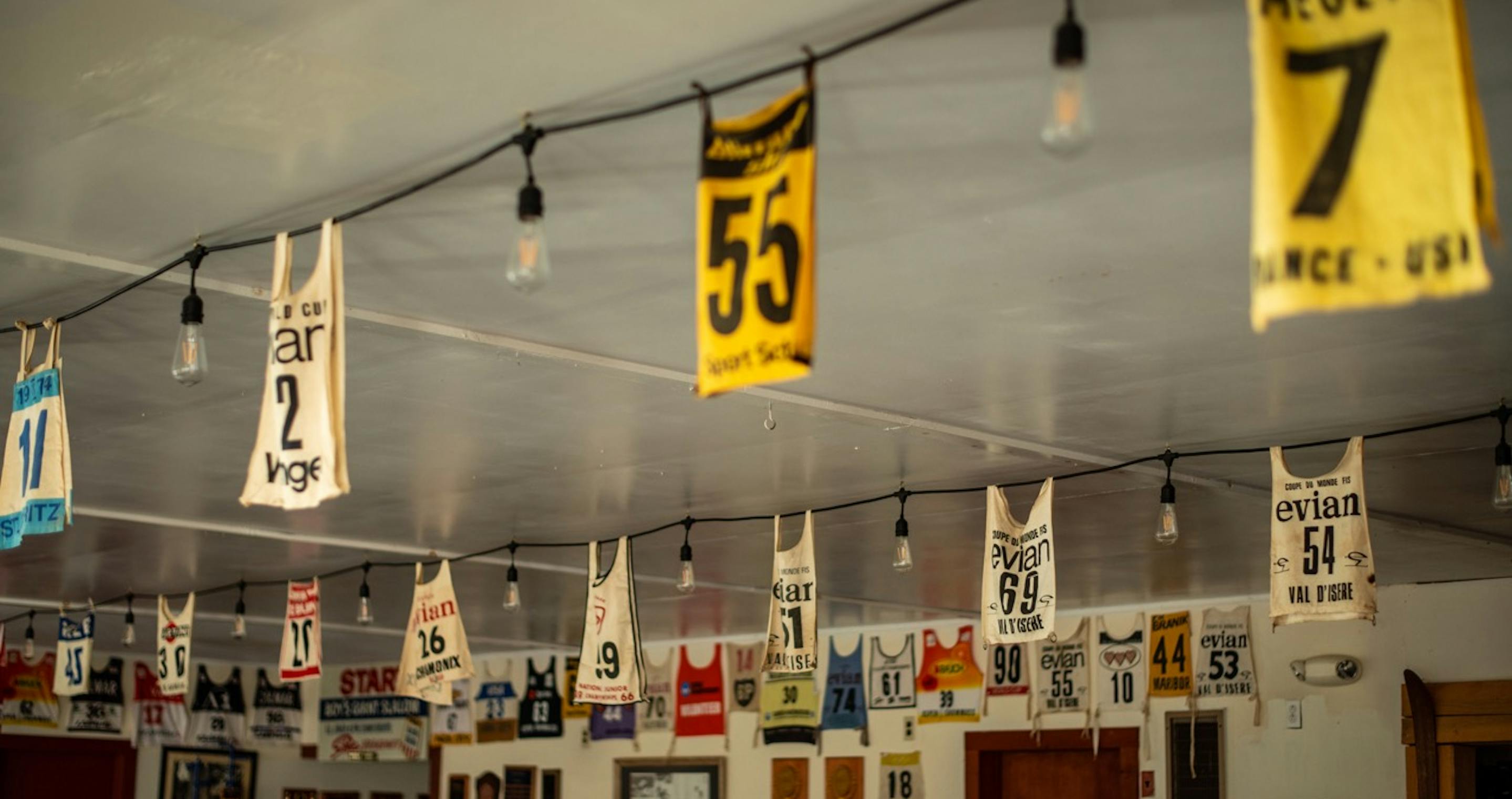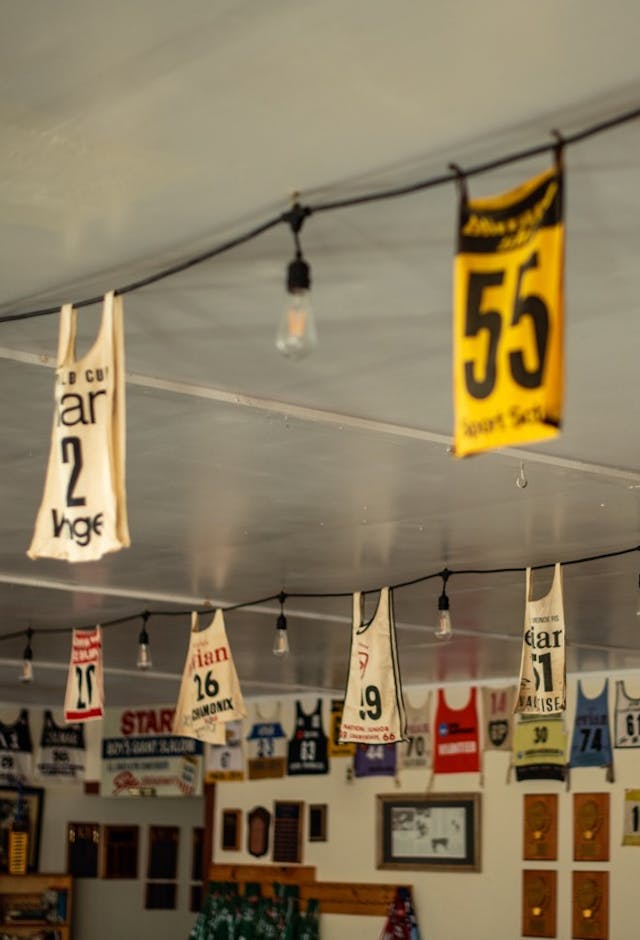 "I first rode Cochran's in 2008," Adam recalls. "I didn't have a trail bike at that time. I had a dirt jumper and a downhill bike. So I showed up with my baggy shorts, knee pads, and a baggy jersey with the seat post jacked all the way up. Jimmy showed up wearing all spandex skinnies with a full cross country bike, with a top tube that was like six feet long and a foot-long stem. I was in full downhill mode and he was in full cross country mode. We sort of looked at each other thinking, 'This is going to be interesting.'"

Interesting, indeed. After that ride, Adam was inspired to connect with the local mountain bike community on a whole new level. He found himself a proper trail bike, kept meeting new friends, and eventually left behind his traditional engineering job to become the program director at Fellowship of The Wheel, yet another nonprofit in the area that oversees various trails outside of Cochran's.

"We're all friends. We're all community members," Adam explains. "We all ride each other's trails. And it's not divided in any real way. There's quite a bit of collaboration that goes into it all. You want to make sure you're not potentially pursuing sponsors that might be locked in by another non-profit, and prevent planning major events when another network has something already planned. There's a lot of information sharing to make sure this mountain bike scene is the best it can be."






When you take a step back and look at those 1,500-ish acres of Cochran's mountain biking terrain, it's impossible to give credit where credit is due. It's impossible for anyone to brag about what they've built, or what they've contributed. Because this network is a community effort in the truest sense. It began naturally, out of passion. It grew organically, out of understanding. And it's managed collaboratively, out of respect.
Looking ahead, from Jimmy's point of view, the biggest goal at hand is to focus on the kids. Cochran's Ski Area has it all figured it out in the winter months with endless programs and free equipment rentals. Now it's time to create more kid-friendly mountain bike terrain and seek partnerships to make gear more accessible. And in the midst of it all, he's not afraid to admit the truth behind this entire story.

"We have not figured this thing out by any means. It is such an evolving, changing, awesome, weird thing."

And that right there, sums up Vermont just beautifully: an evolving, changing, awesome, weird thing.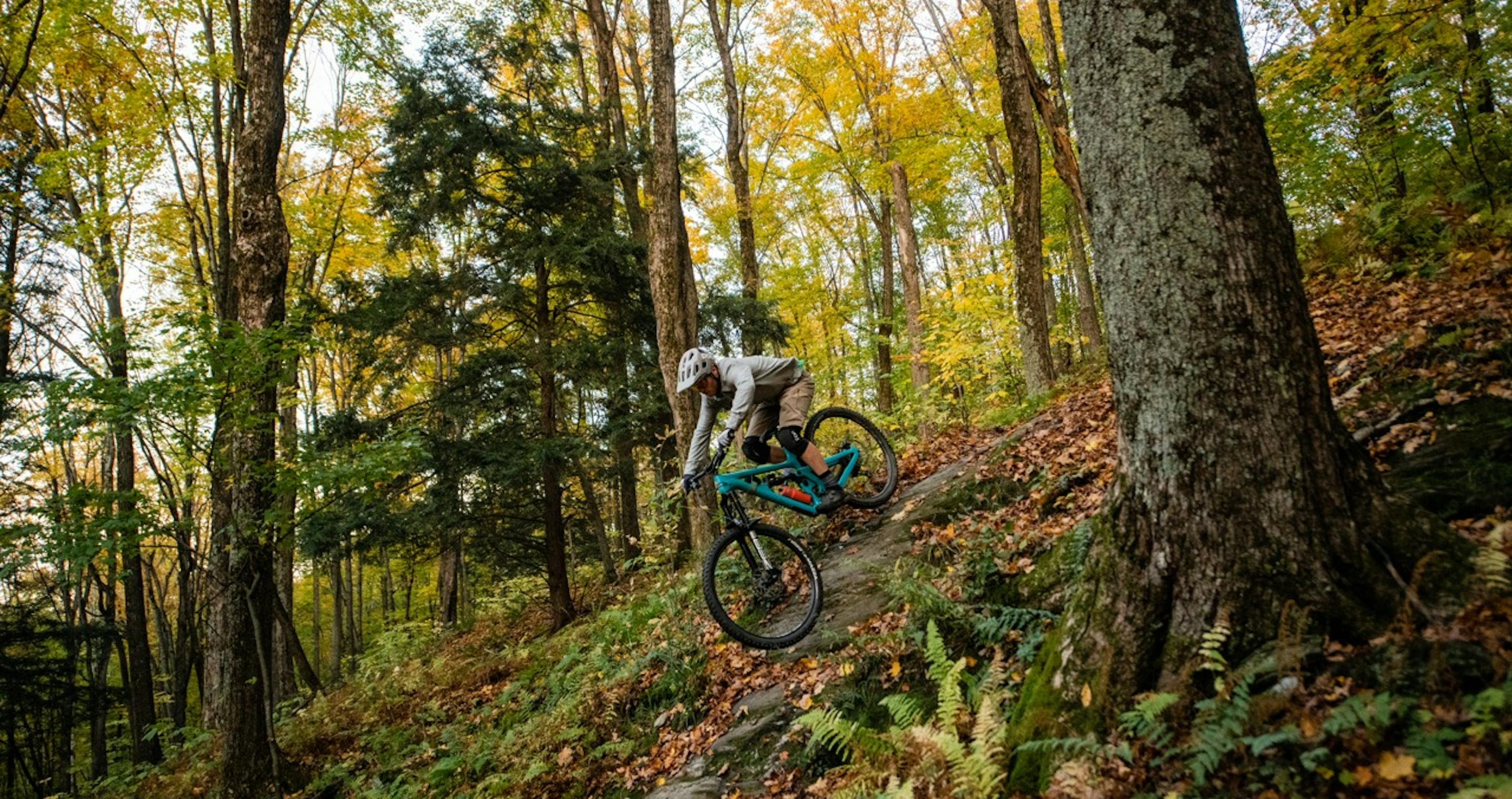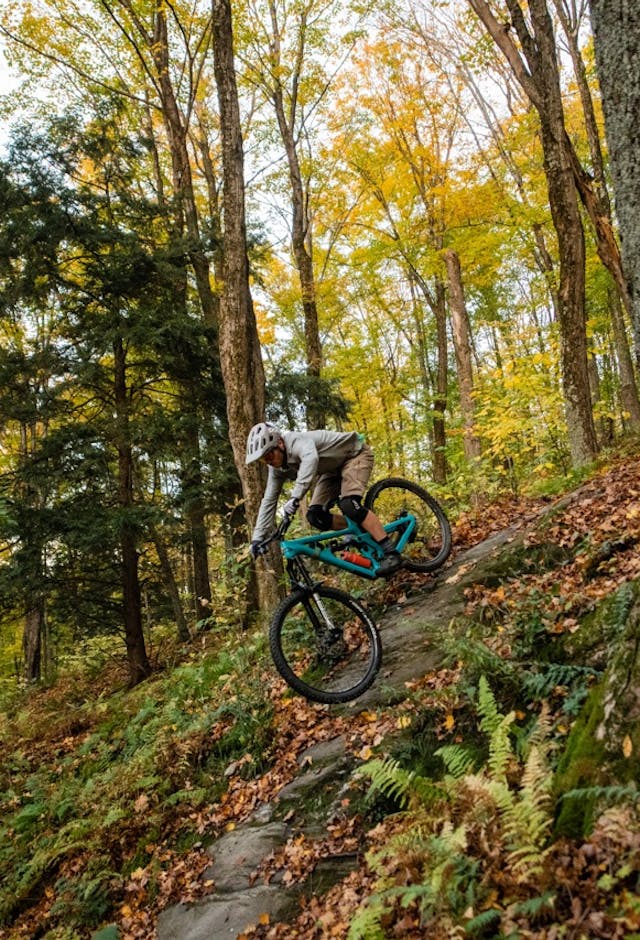 Top Stories
Check out all the Top stories
Follow us @stio
See how people are living the mountain life everyday in our gear.