Taking Flight
By Stio Mountain | 4 Min Read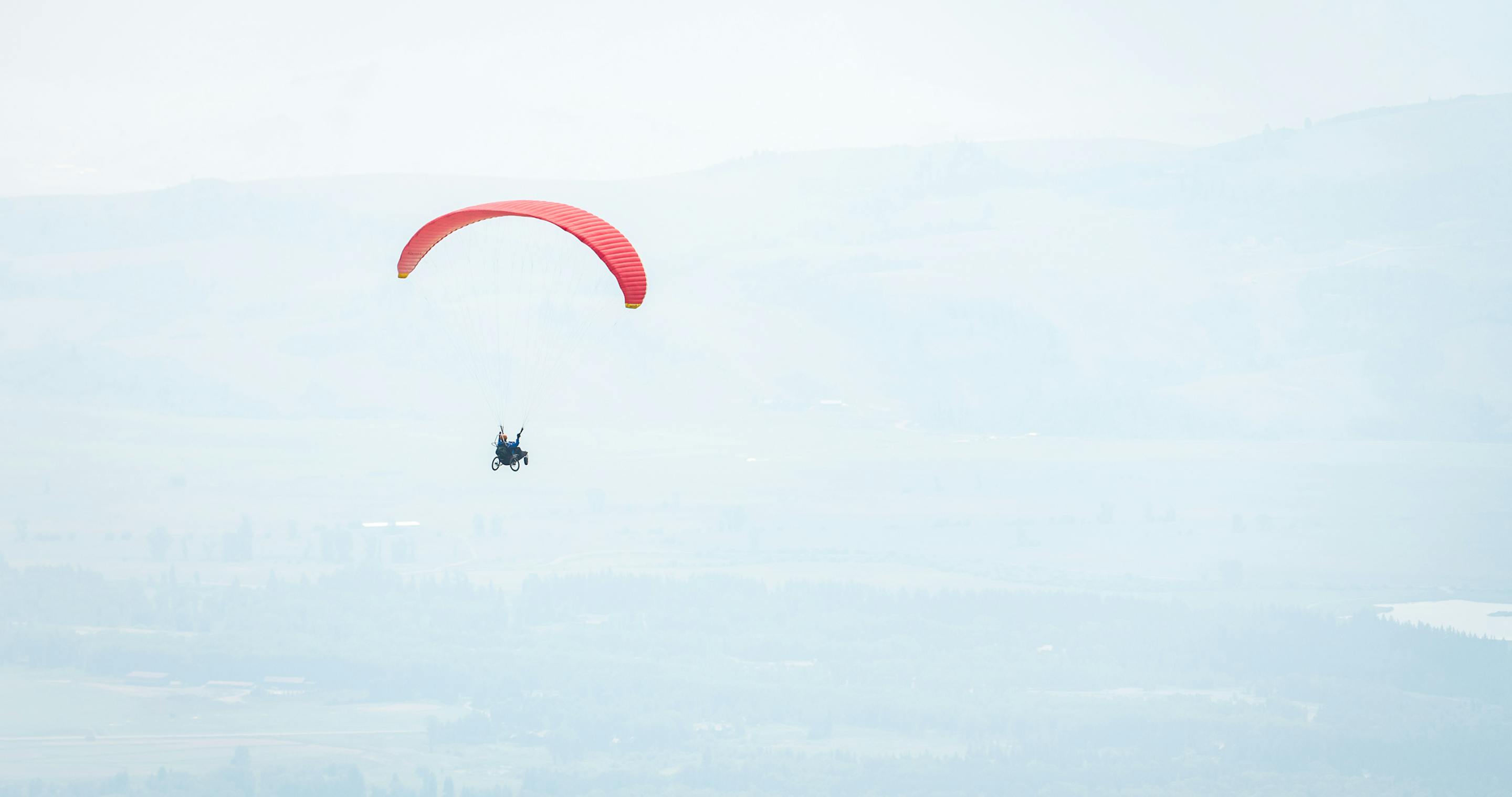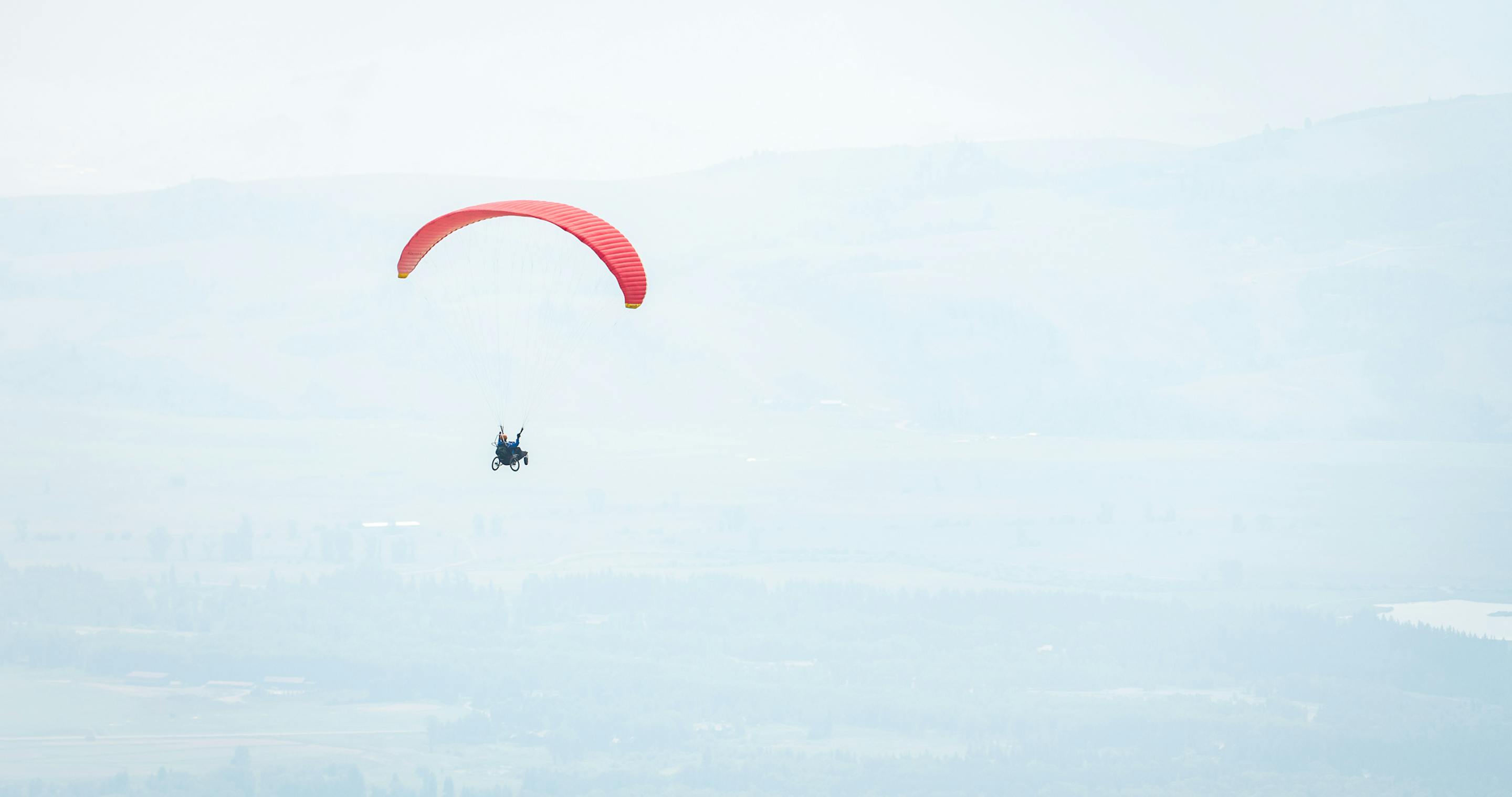 As he rides the billowing updrafts that rise from the Tetons, paraglider Joe Stone embraces the familiar rush and heightened awareness that come from flight. Gently pulling the parachute strings, he approaches the landing spot—then, all smiles, makes a graceful three-wheeled landing.
A longtime paraglider and all-around outdoor enthusiast, for Joe flight has been a powerful presence; sometimes a source of pain, but most often a source of healing, excitement and community.
After spending several years learning various air sports, in 2010 while speed flying, Joe had a serious accident that rendered him a C7 quadriplegic who uses a wheelchair full-time. As he recovered from the accident and learned to adapt to his body's different abilities, outdoor recreation motivated him in ways that slogging through physical therapy didn't.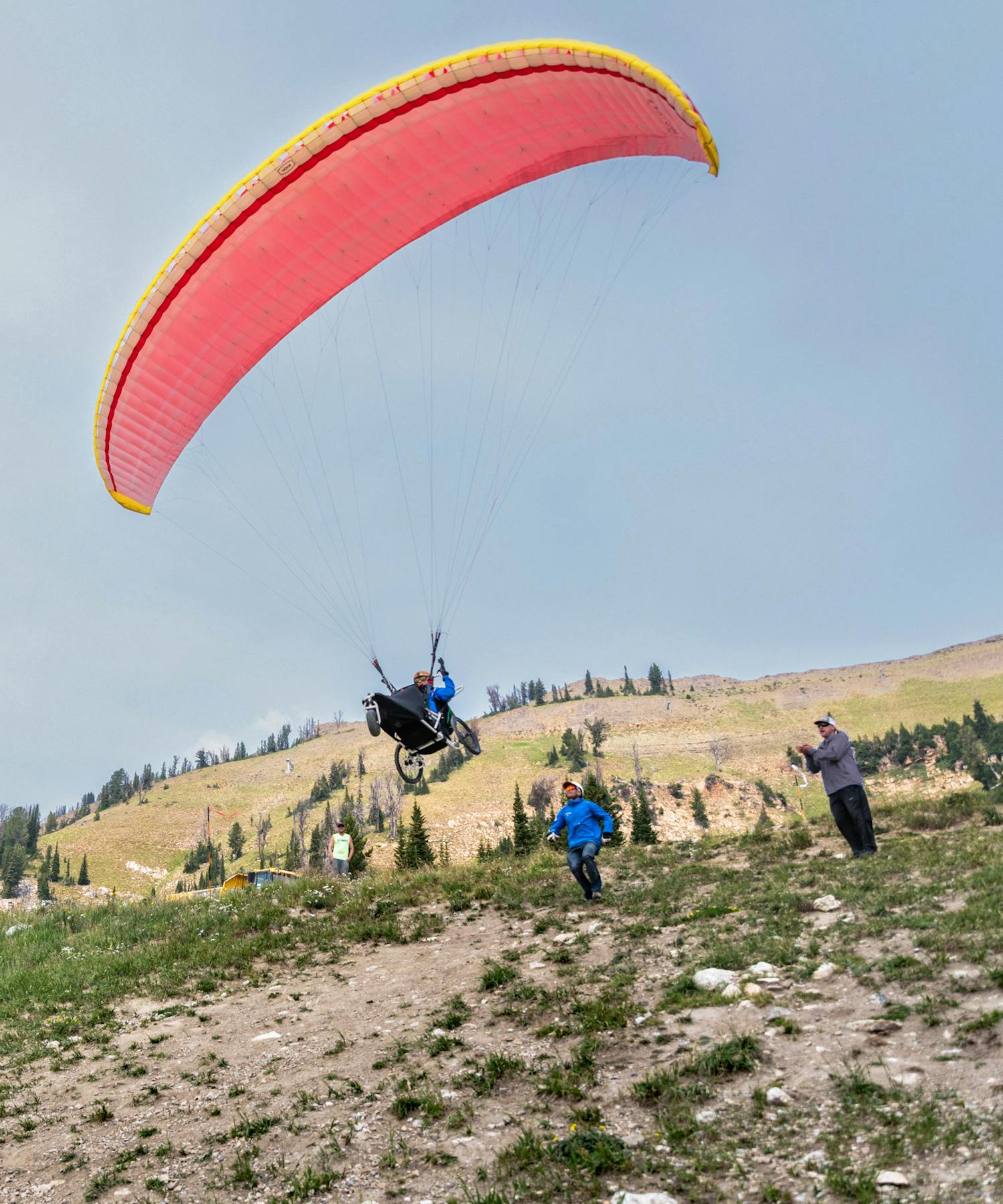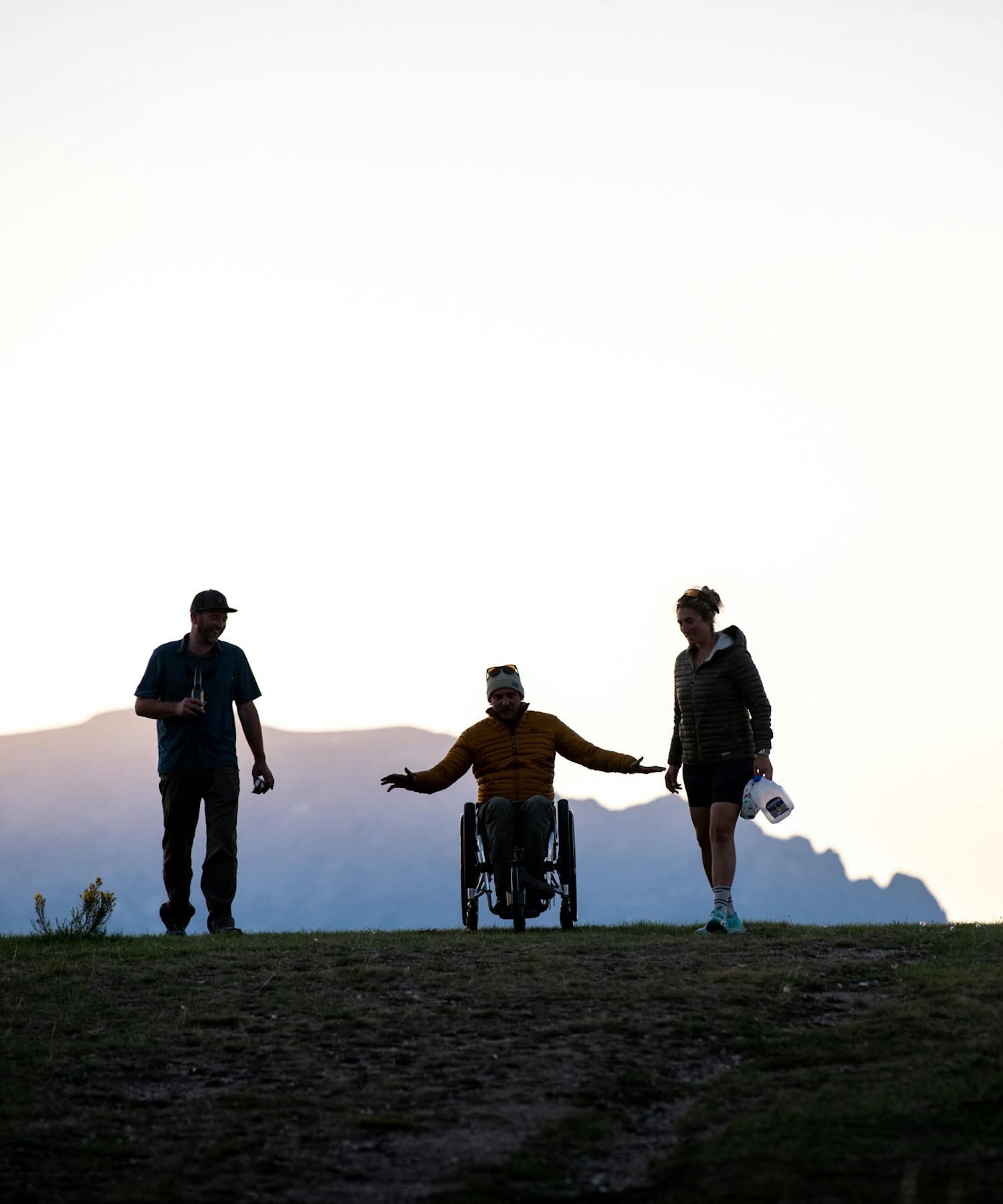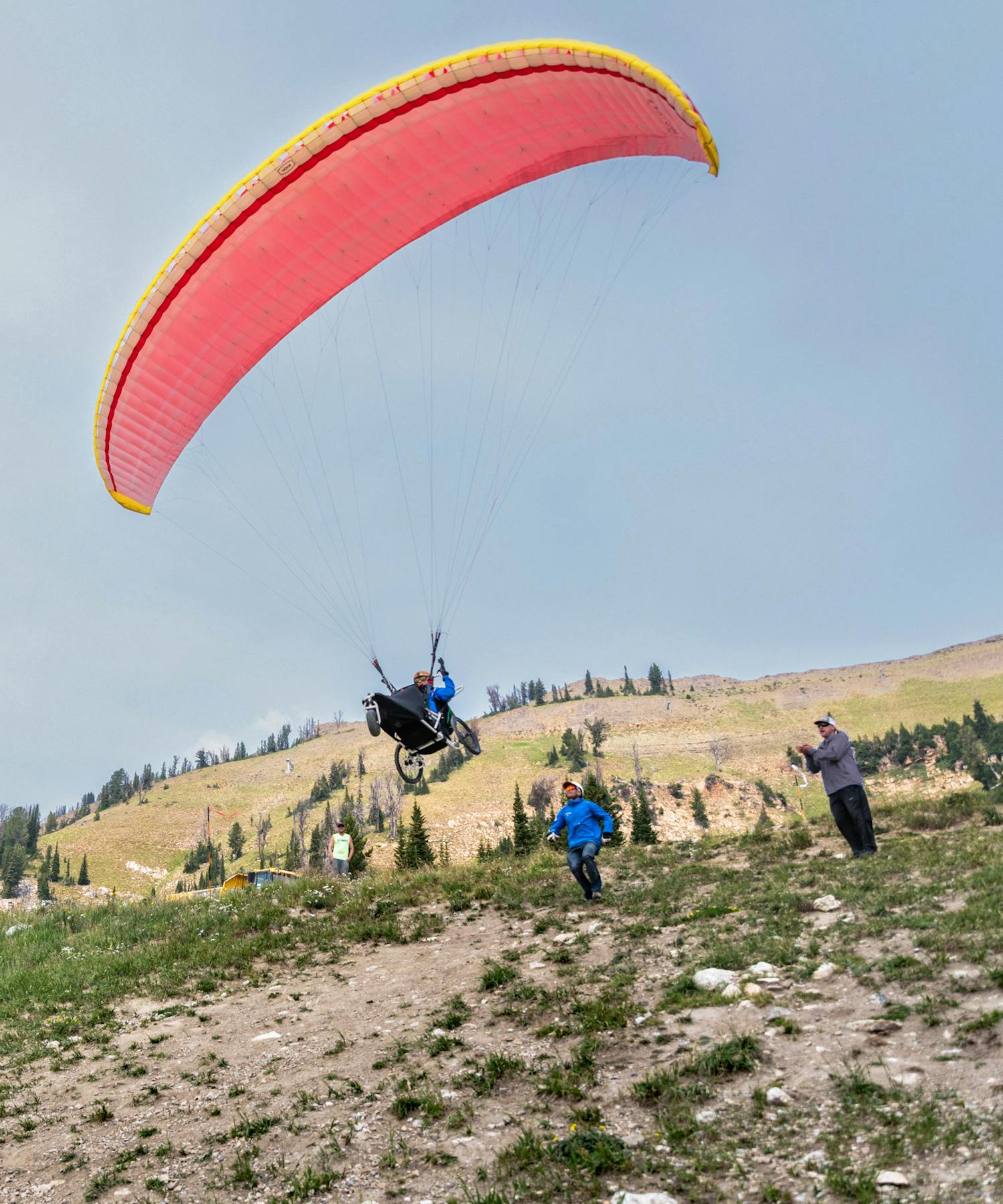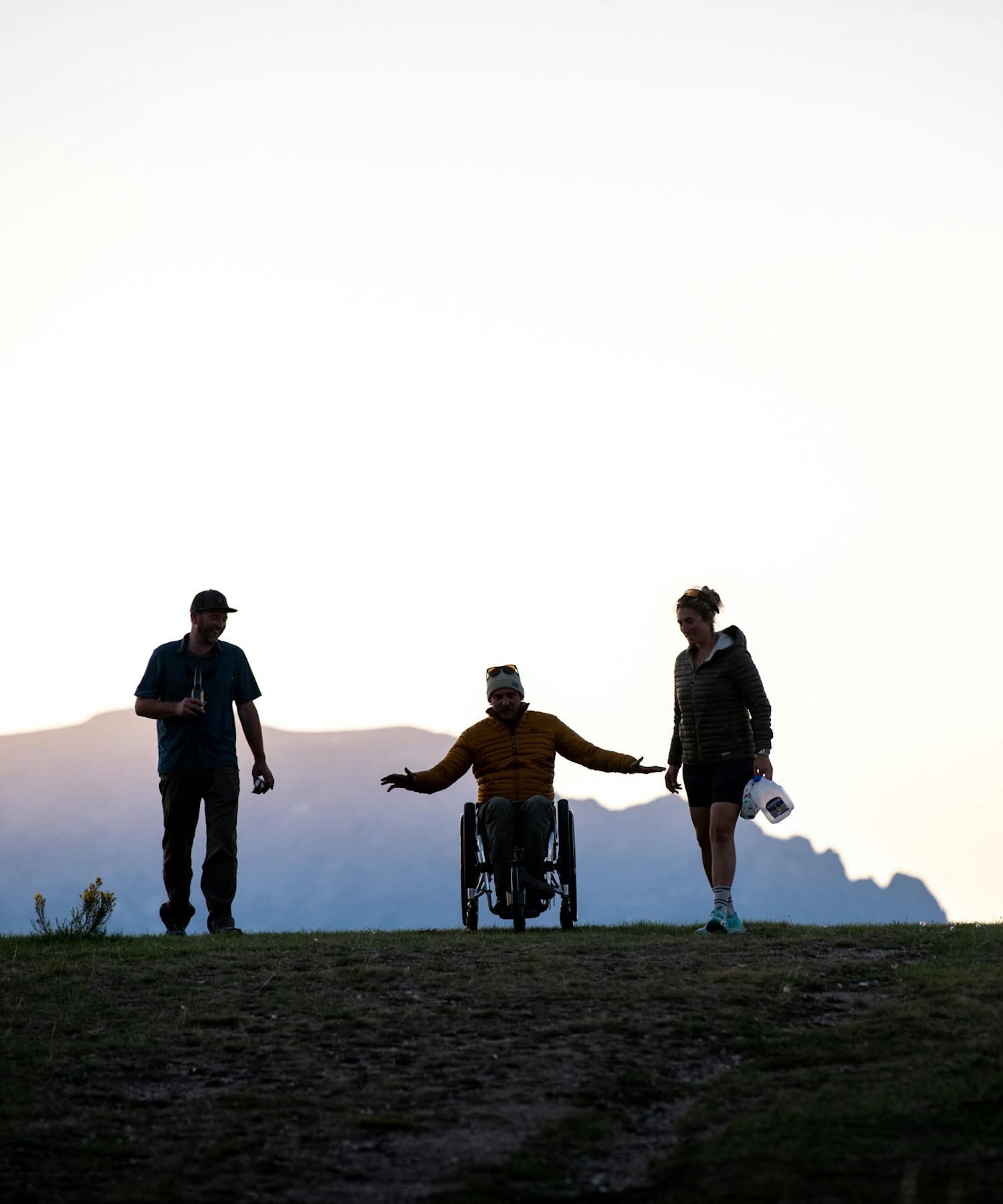 Picture the steps that go into a single road biking ride in a new place—loading the bike, driving to the starting point, unloading the bike; and on top of that, dealing with to-be-expected mishaps like replacing a popped bike tire. As Joe figured out how to manage these steps, he thought, "If I can get this huge hand cycle in and out of my car on my own, I can probably get groceries on my own. The outdoors opened the door for me to do more things than I thought possible with my hands. It gave me a really positive, fun way to learn skills that I could apply to everyday life."
More than learning skills, this was also "a great healing process for me, considering I was still figuring out what the injury meant for me in my life."
As Joe returned to road biking and mountain biking, he eventually made his way back to paragliding. It was just too important and profound a way of connecting with people and nature for him to leave out of his life: "Flying is about the connections with the environment and the people around you. Everyone's looking out for each other, and there's this massive sense of community in the air."
Joe connected with Project Airtime in Salt Lake City to learn to fly with adaptive equipment. Finally, after several training sessions, it was time for his first solo flight post-accident. A little push for takeoff and Joe was in the air: "The only thing that really separated me from anyone else was our skills and experience. I was pulling on strings with my hands, and they were pulling on strings with their hands, too. That was a special moment, to realize there was no separation between us. We were just flying together."
Despite paragliding's high threshold for training and perceived intensity, Joe sees it as one of the most inclusive activities he does. That's key not just for his after-hours pursuits, but also as the driving force for his career. Joe is the director of mission for Teton Adaptive Sports, a Jackson, Wyoming-based nonprofit whose mission is to "promote, support and develop outdoor sports and recreation opportunities for people with disabilities living in and visiting the Greater Teton Area." They work with interested partners and organizations through training, scholarships and equipment so that Jackson Hole visitors and residents with disabilities have access to a wide range of outdoor recreation choices, from mountain biking to rafting to visiting the nearby national parks.
Making recreation accessible takes effort and intention, but Stone affirms that "It's less challenging than people think." For him, actions count a long way, even if progress seems slow: "If you're actively working to create change, that's amazing. And if you don't have the knowledge, just ask. There's no shame in the fact that an organization may not necessarily be totally inclusive or accessible yet."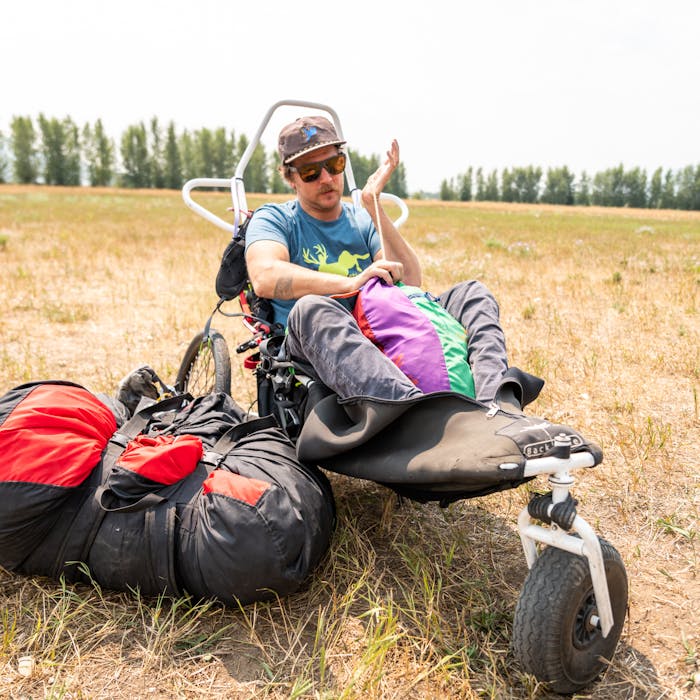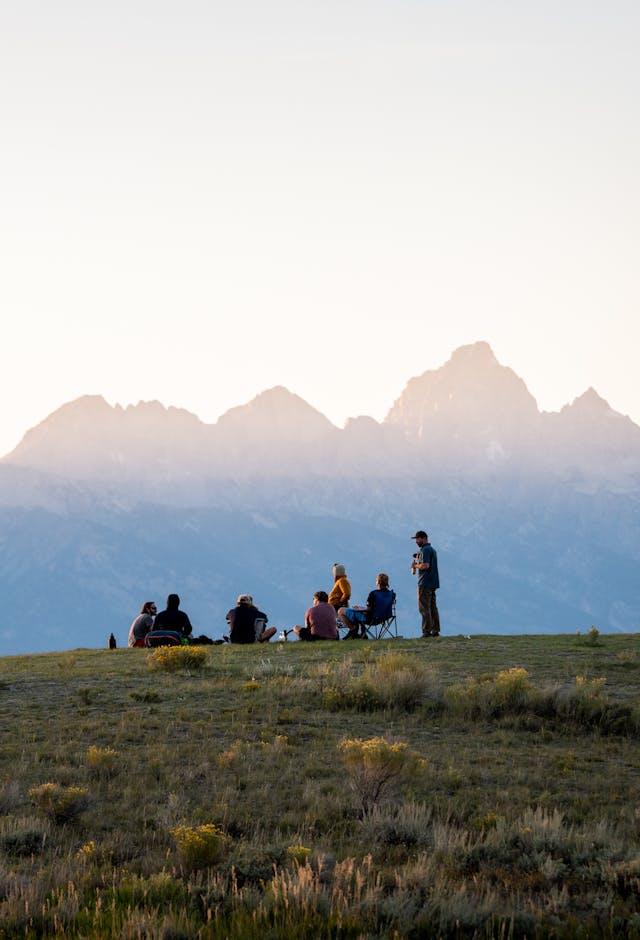 Improving accessibility in the outdoors ranges from the concrete and visible, like retrofitting buildings or upgrading signage, to the subtle and internal, like educating trail users on which assistive devices are allowed or giving a starting point to decision makers who may feel hesitant about where to begin. Most important? "Notice if disability is included in the conversation about inclusion. Make sure that we're at the table, too."
Increasing access to outdoor recreation can seem low-stakes, or like an extra privilege, when compared with being unable to enter a restaurant because it isn't wheelchair-accessible or fighting for workplace accommodations. But the outdoor community is also well-prepared to understand and appreciate the impact of connecting people to experiences in nature—that feeling empowered after returning to the trailhead or vulnerable while getting pounded by a rainstorm, or simply being reminded of the beauty that exists outside our computer screens, help us show up better in our relationships, jobs and communities.
That sense of power and possibility is what keeps Joe motivated: "The outdoors for each individual is a map that hasn't been drawn yet. You get to pick where you want to go, what you want to do and what means the most to you. As long as we're being kind to others along the map that we're drawing, we're all winning."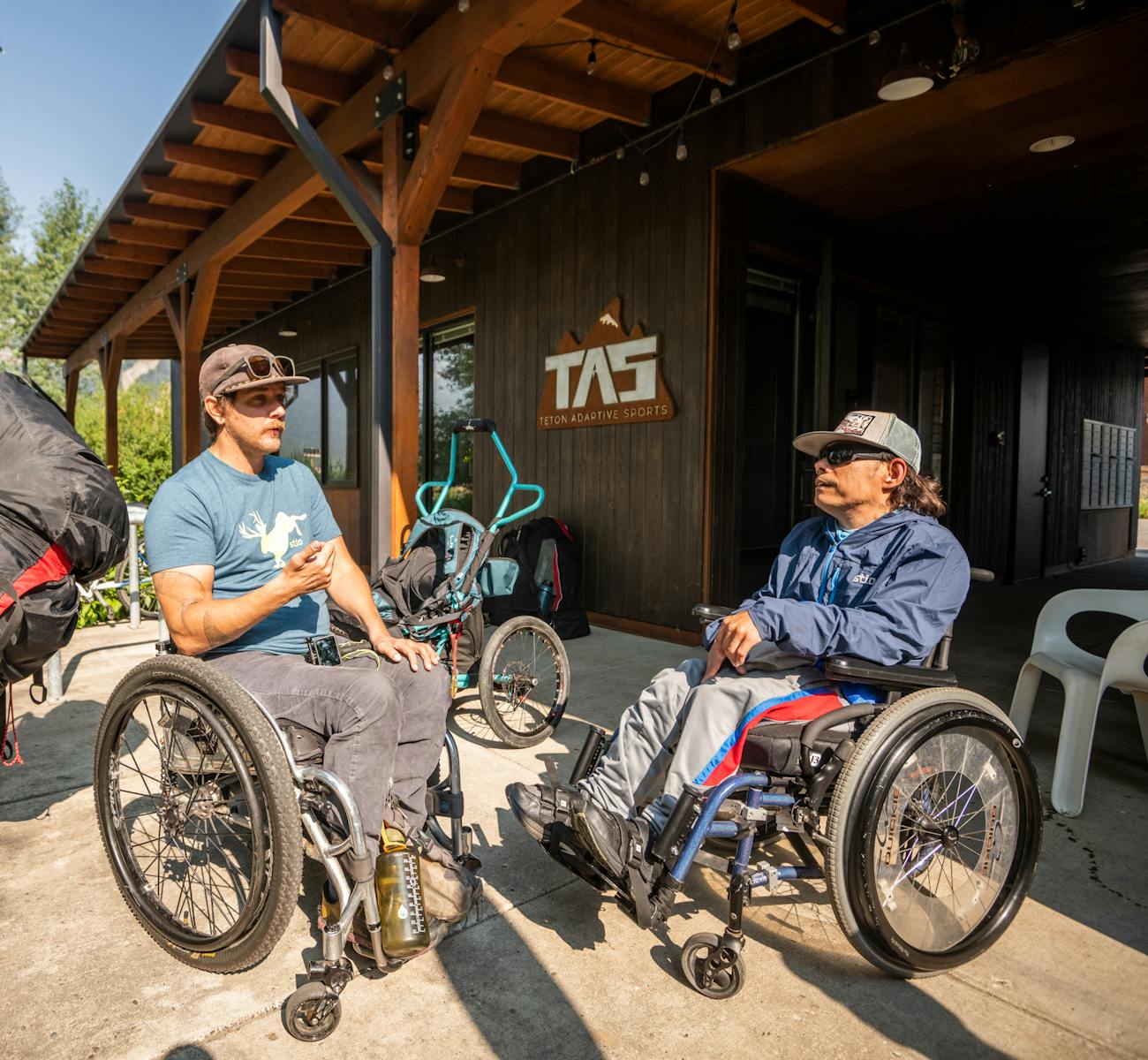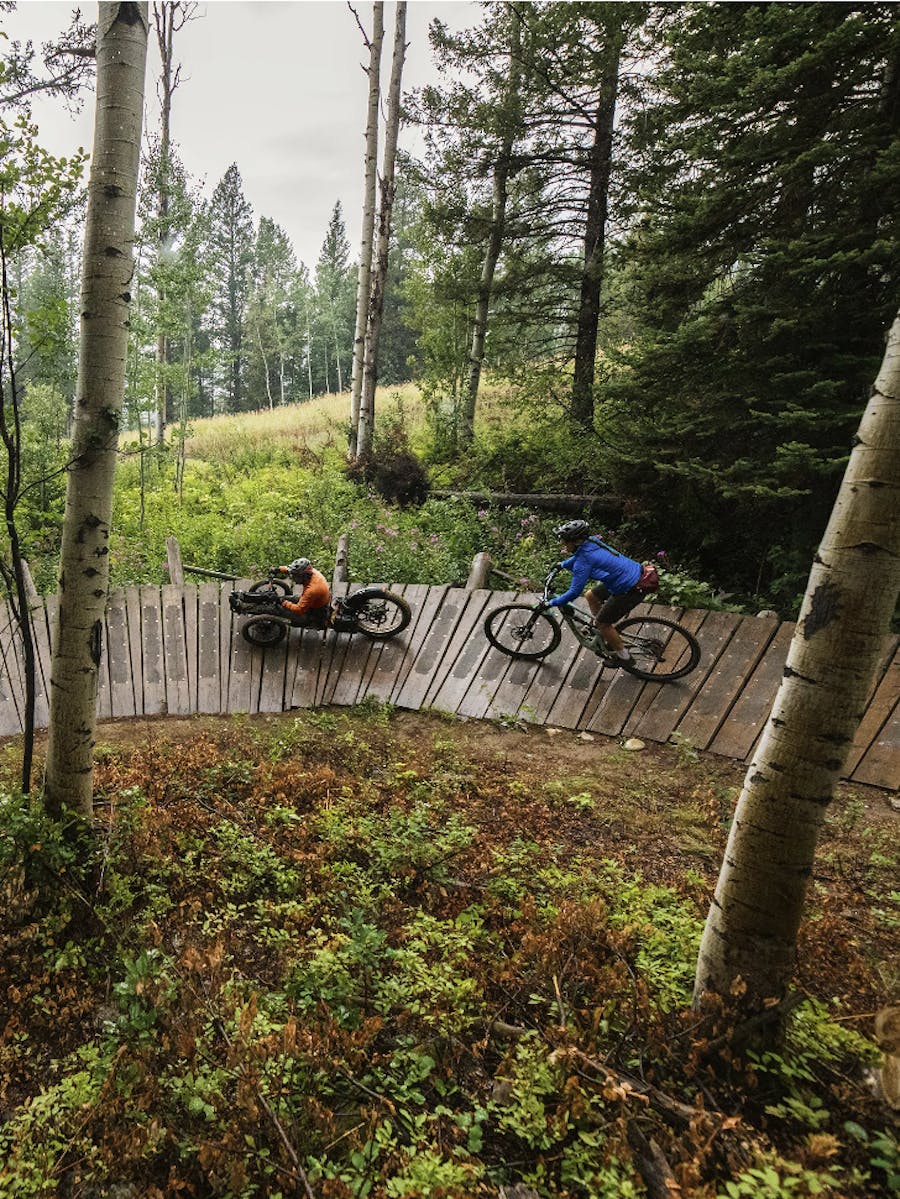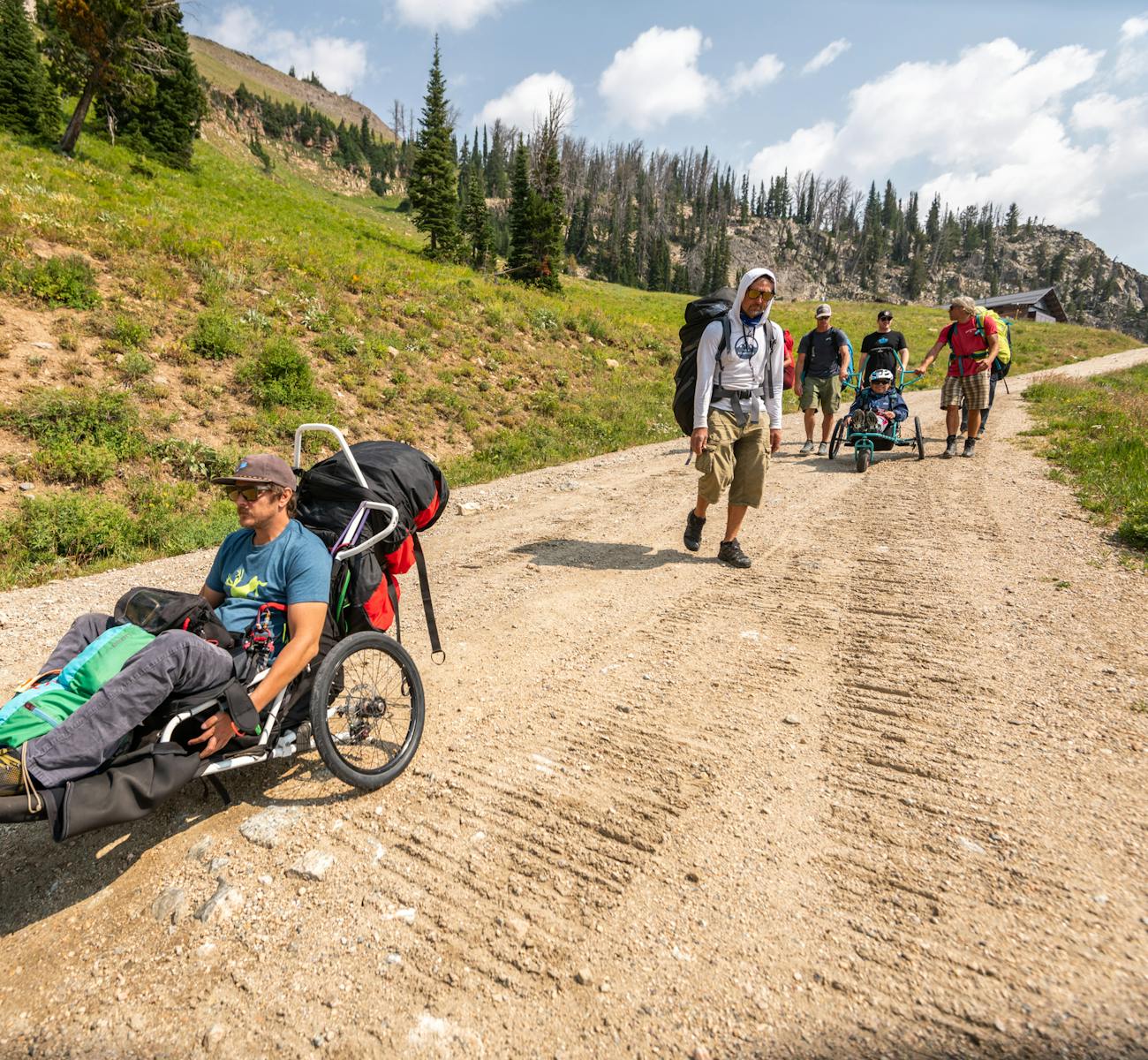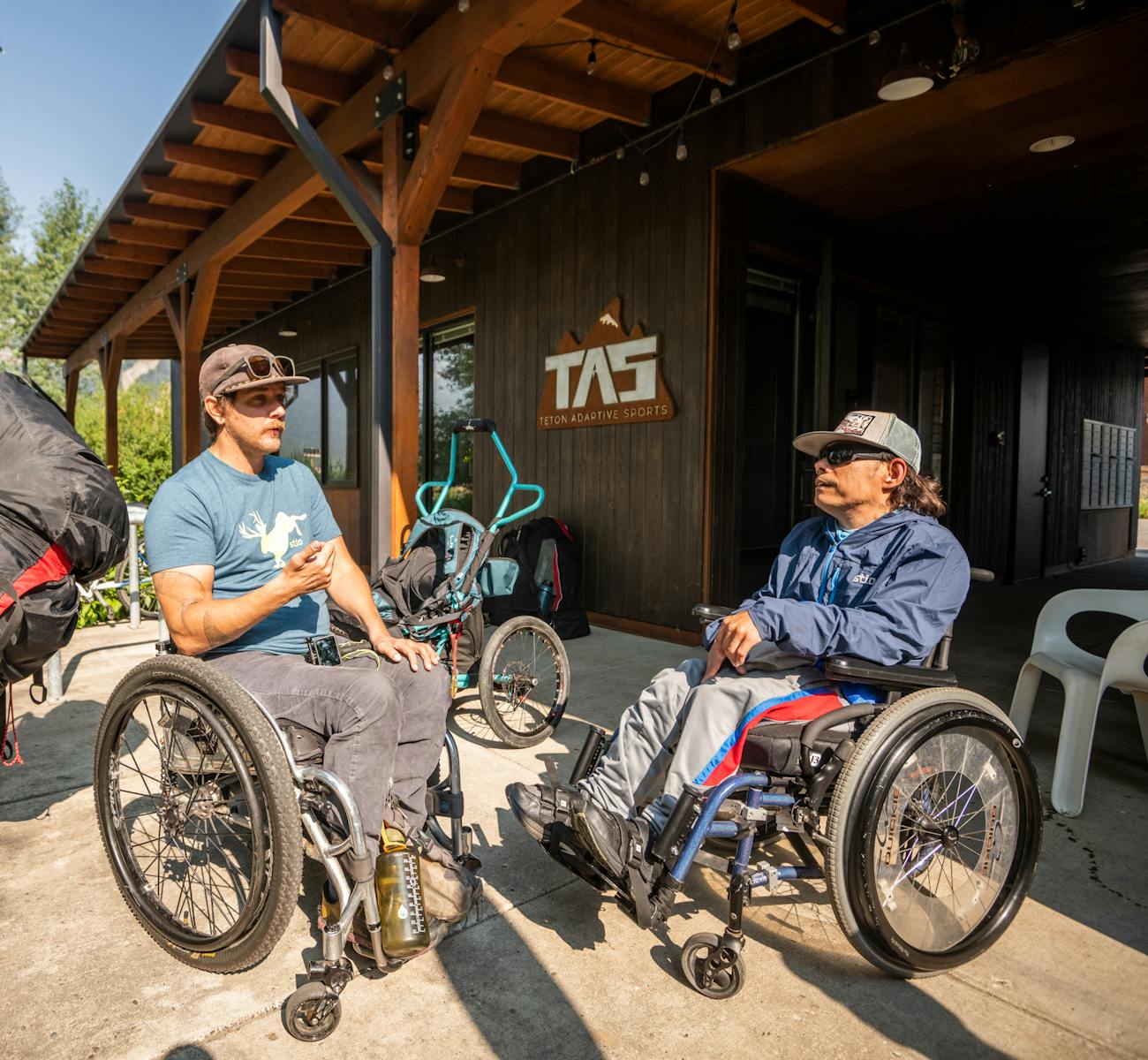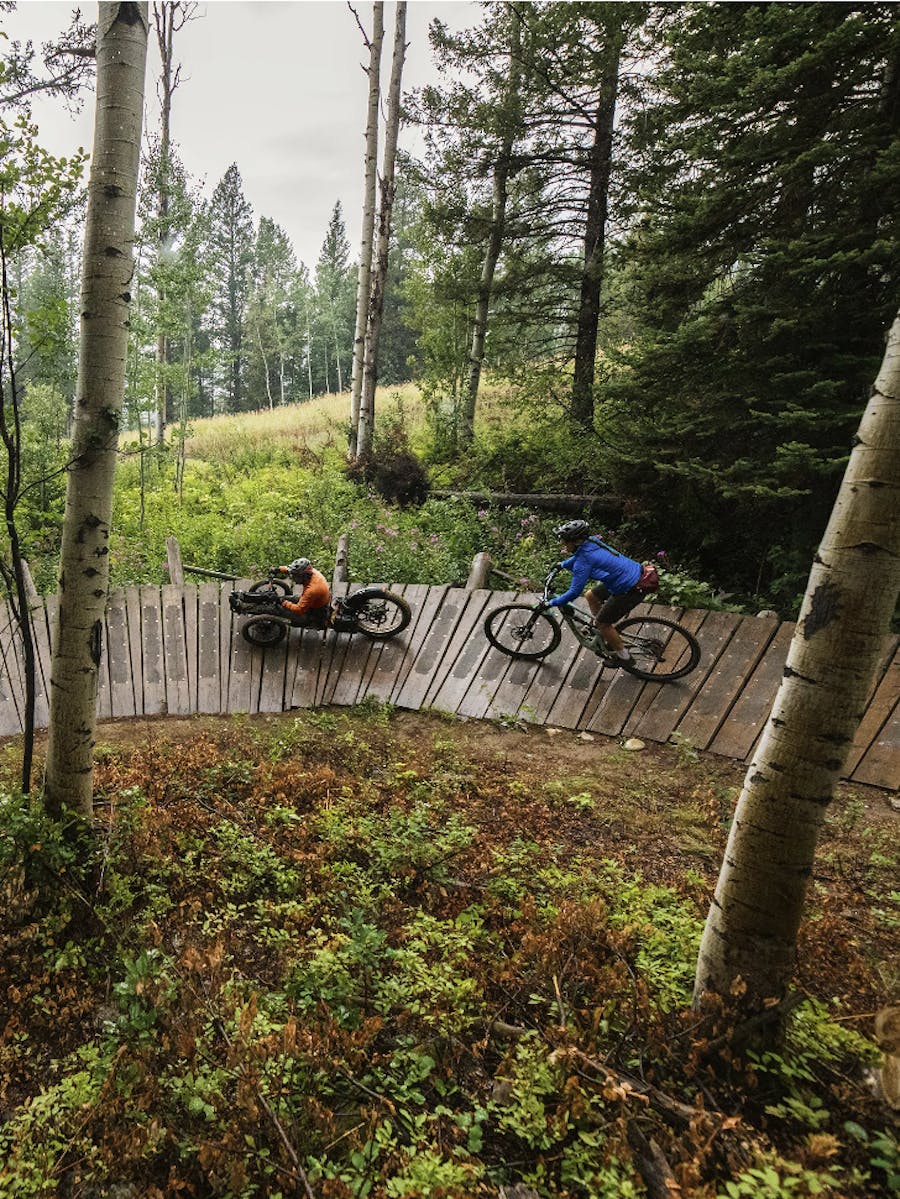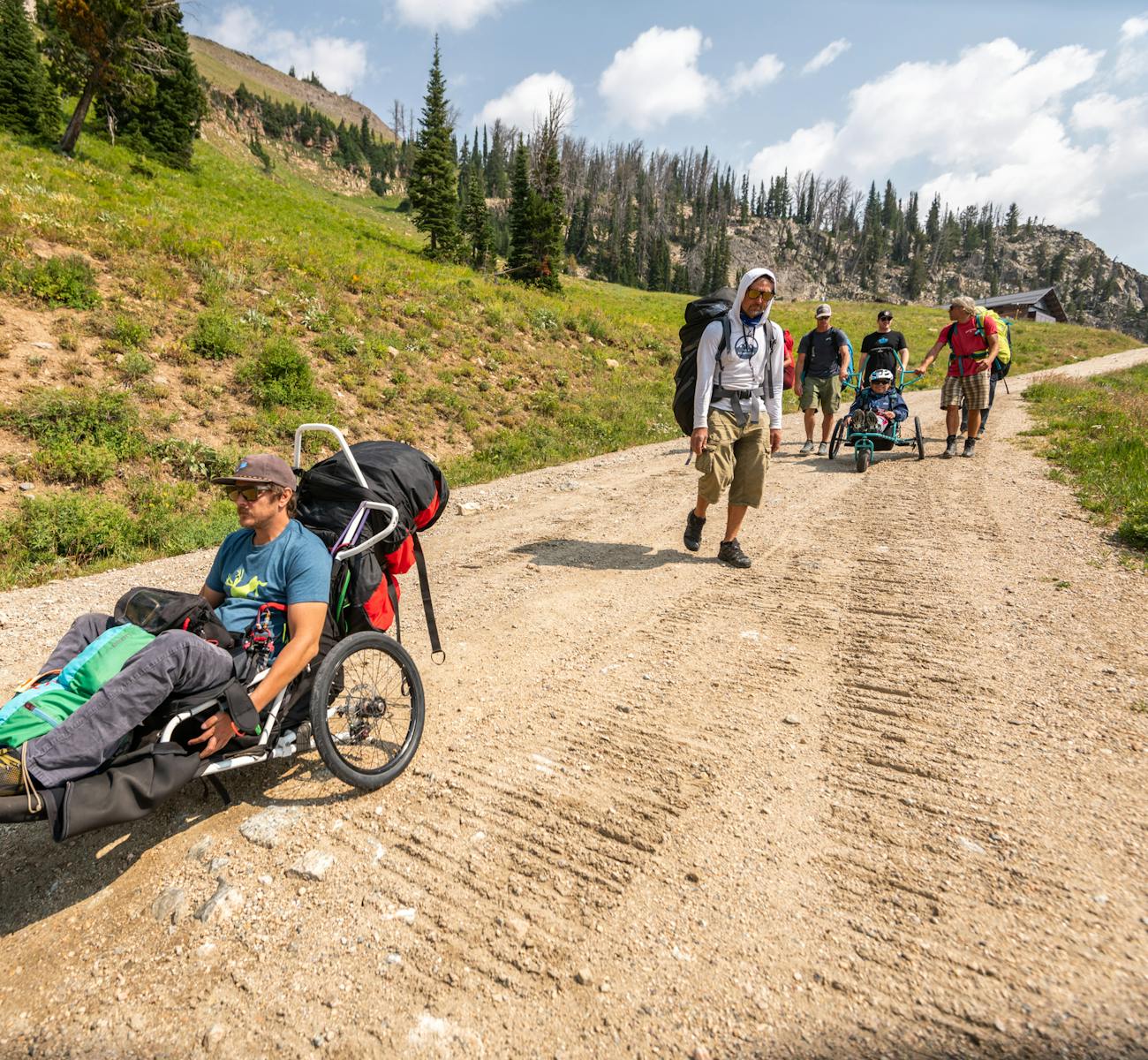 Featuring Ambassadors
Follow us @stio
See how people are living the mountain life everyday in our gear.