From The Designer's Perspective: A Q&A With Kurtis Sakai
Kurtis walks* us through his design process, footwear philosophy, and the technical considerations that went into making this exciting new addition to the Stio family.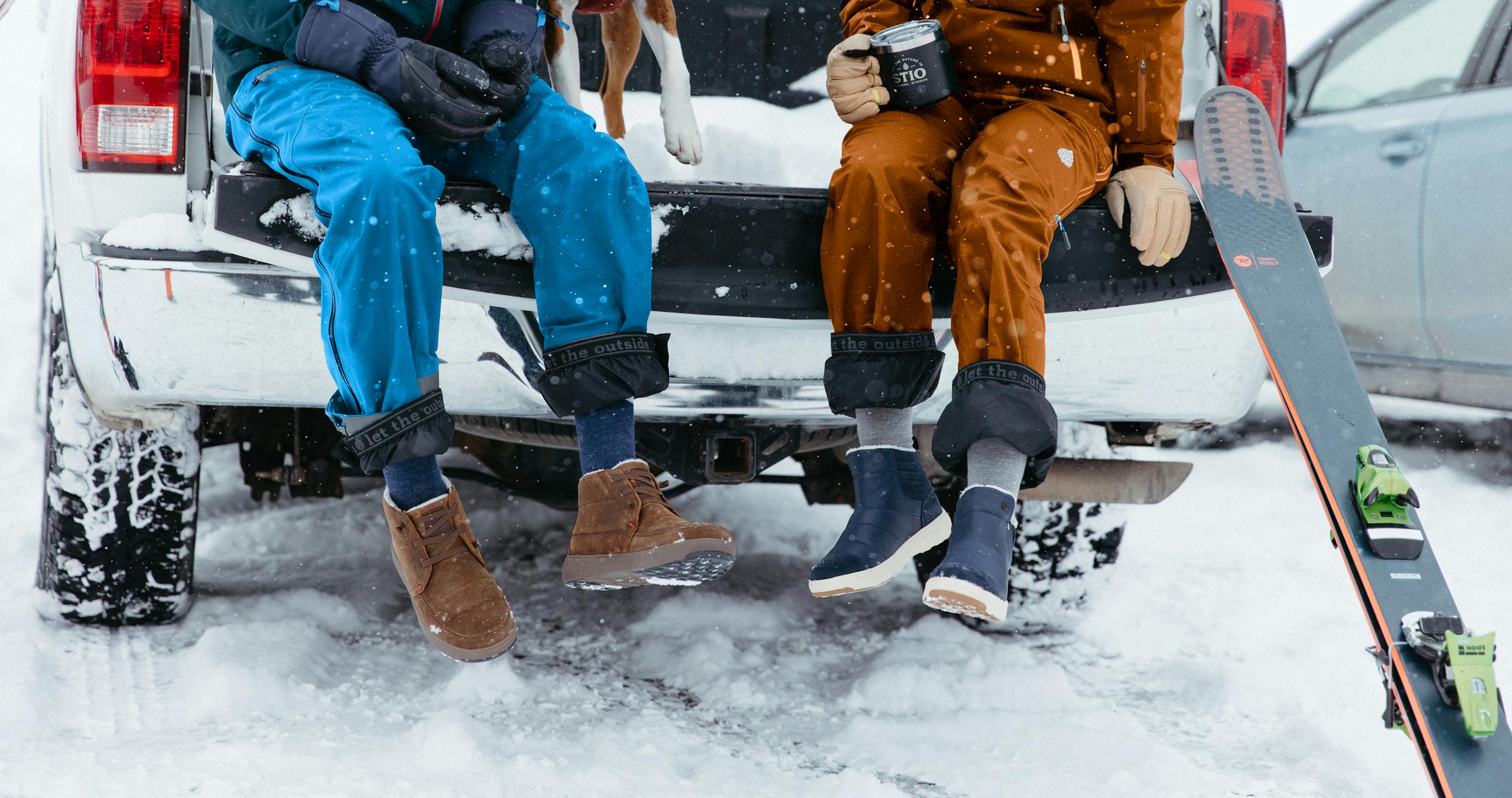 Photos by Peter Lobozzo
To better understand the technical capability and unmatched comfort of our new Colter Footwear Collection, we sat down with famed footwear designer, Kurtis Sakai, who, in addition to working with us has created literally hundreds of shoes, boots and sandals for major footwear brands over the last 25 years. Here, he explains his design process, footwear philosophy, and the technical considerations that went into the making of a very exciting new addition to the Stio family of winter outerwear.
Alright Kurtis, tell us how you originally got into footwear design?
Kurtis: Well, I originally wanted to be an architect but I decided to go back to school for product design. I ended up taking a little detour for an internship where I got into footwear, but after a while I realized I wanted to finish my degree. So I went back to school and six months later, Adidas offered me a job. I dropped out and the rest is history.
At Adidas, I started in cross training and moved to basketball and Olympic sports before I found my home in outdoor. After three years there, I realized I could make a career as a consultant. That was in 1998. I've been designing footwear ever since.
What philosophies or learnings inspire your footwear designs?
The quintessential component of good design is to simplify. It's also the hardest thing in the world. It's always easy to add, but to subtract takes a bit of discipline. The goal is to eliminate the unnecessary to the point that if you remove anything more, the shoe loses its purpose.
The second thing is that it has to be a collaborative process. Everyone in the room, regardless of their footwear background, has a lot of knowledge and ideas to share. These insights ultimately contribute to a better product. That's why it's been so wonderful working with the team at Stio that's so incredibly skilled on the apparel side.
What excites you most about collaborating with Stio on the new footwear collection?
I've worked with almost all the outdoor brands, but Stio is really unique. The brand ethos is so grounded, and from a storytelling perspective, Jackson Hole, Wyoming is such an integral part of the DNA. It's the central character within the story of the brand and it's such a powerful thing. To spend time in Jackson and see how the lifestyle there influences every product Stio creates was really incredible.
Why do you think now is the right time for Stio to step into footwear and why?
We're filling a niche that hasn't been addressed well, bringing a new shoe to market that pairs incredible comfort and warmth made for Teton winters with the traction, durability and versatility to wear all day long, inside and out. We think we're going to achieve really great success. 
Part of the timing had to do with the pandemic. We found that the companies and products that did exceptionally well revolved around comfort because people were at home so much. Slippers, for example, sold incredibly well.
We saw this opportunity to take those same home comforts and extend the range to work outside for the everyday. It's like Stio's Pinion Jacket where chances are, on a winter day, that jacket doesn't come off. It transitions from getting stuff done in the morning to getting coffee, to going to work to potentially going up to the mountain to going out at night.
I can't say there's a lot of footwear, especially in that winter space, that can cover the range of a Pinion jacket. That's where we saw the opportunity.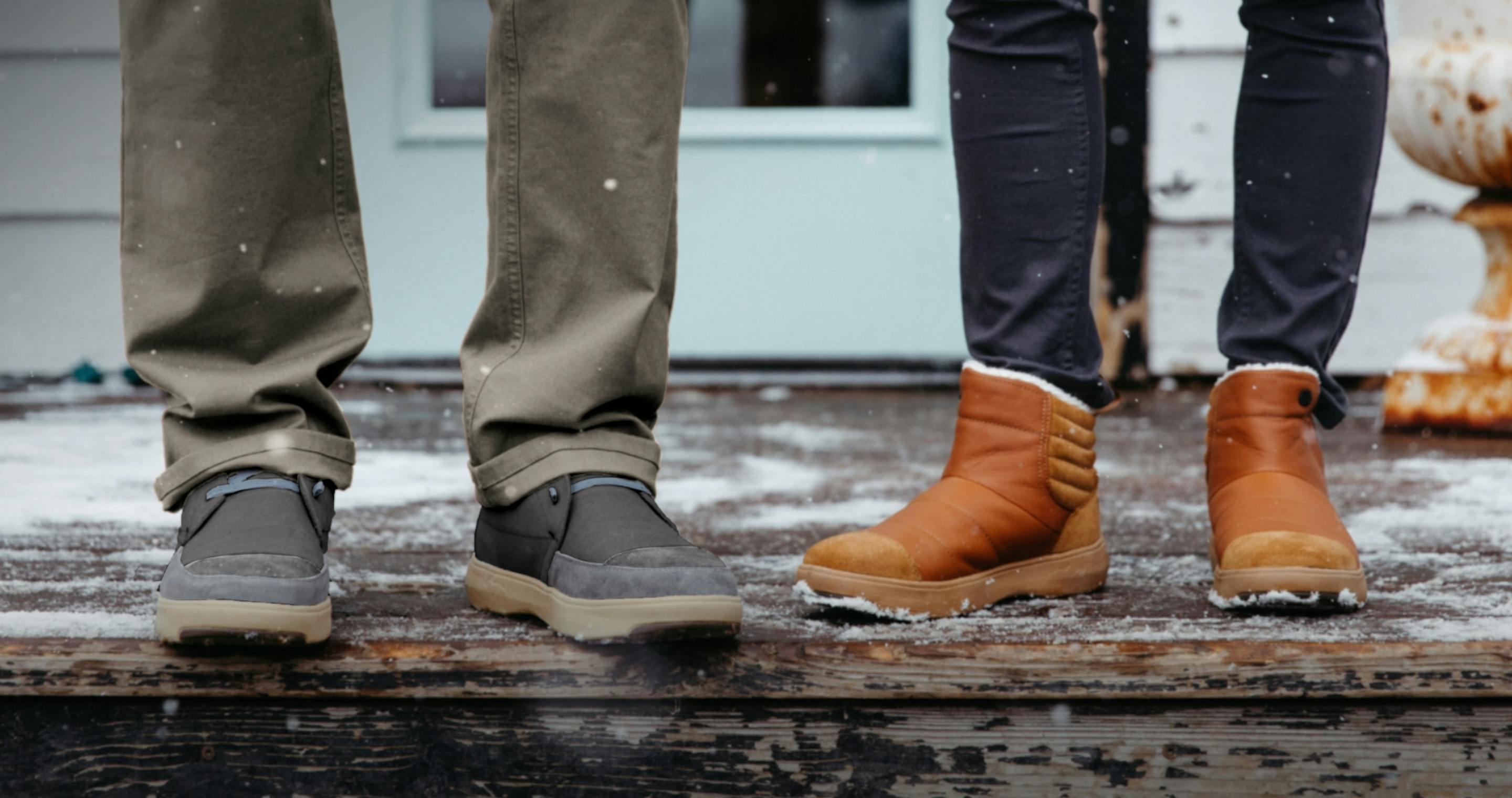 Tell us specifically what you were looking to solve for Stio and our customers? Give me the quick Colter elevator pitch.
We took a classic, cozy, slipper-type boot, winterized it, made it more durable so you can walk around in an icy winter environment and not worry about slipping. At the same time, it's going to look as good in Jackson Hole as it would in New York City. It pairs as well with jeans as yoga tights. It can do everything from the moment you wake up to the moment you come home in the evening, and is incredibly adaptable for your entire day in that cold environment.
"When I think about what the original pitch was, it's this idea of indoor comfort that has all day versatility."

What would you say are the standout design features?
For starters, it has a classic sneaker silhouette with running-shoe level comfort. But it's made of the highest quality leather, so it's much more durable and has that rugged look of a boot designed for mountain winters with plenty of insulation to deliver down-jacket-level warmth and comfort.
Another major factor is the incredible traction. Rubber contact and lugs dig into soft terrain and tread on ice, but from the side view it's all hidden so it's still stylish—not bulky. We also used foam cushioning which is much lighter than a full-rubber sole, so you get hiking-level functionality that's really lightweight. And of course we lined it with Responsibly Sourced Wool Blend so it's super soft on bare feet while bringing tons of added warmth. I'd honestly say it's got it all. Versatile enough to wear in a mountain town or a big city, to and from your favorite outdoor winter adventures, work, dinner out, you name it, you're gonna wanna live in these things.






Do you and Stio have any other footwear designs in the works, and if so, can you tell our readers a little bit about what you might be up to next?
Without giving away too much, yes. Why stop at winter when the mountain lifestyle is about embracing the outdoors in all four seasons? I can say our next collection is definitely going to be dealing with some water. Bringing that indoor-level comfort and versatility outdoors in a warm-weather environment and adapting the ethos we've created with Colter for fall and winter into spring and summer, in the best ways possible.
Top Stories
Check out all the Top stories
Follow us @stio
See how people are living the mountain life everyday in our gear.