Walking On Embers
Photos by Tristan Greszko | words by Molly Herber| 4 Min Read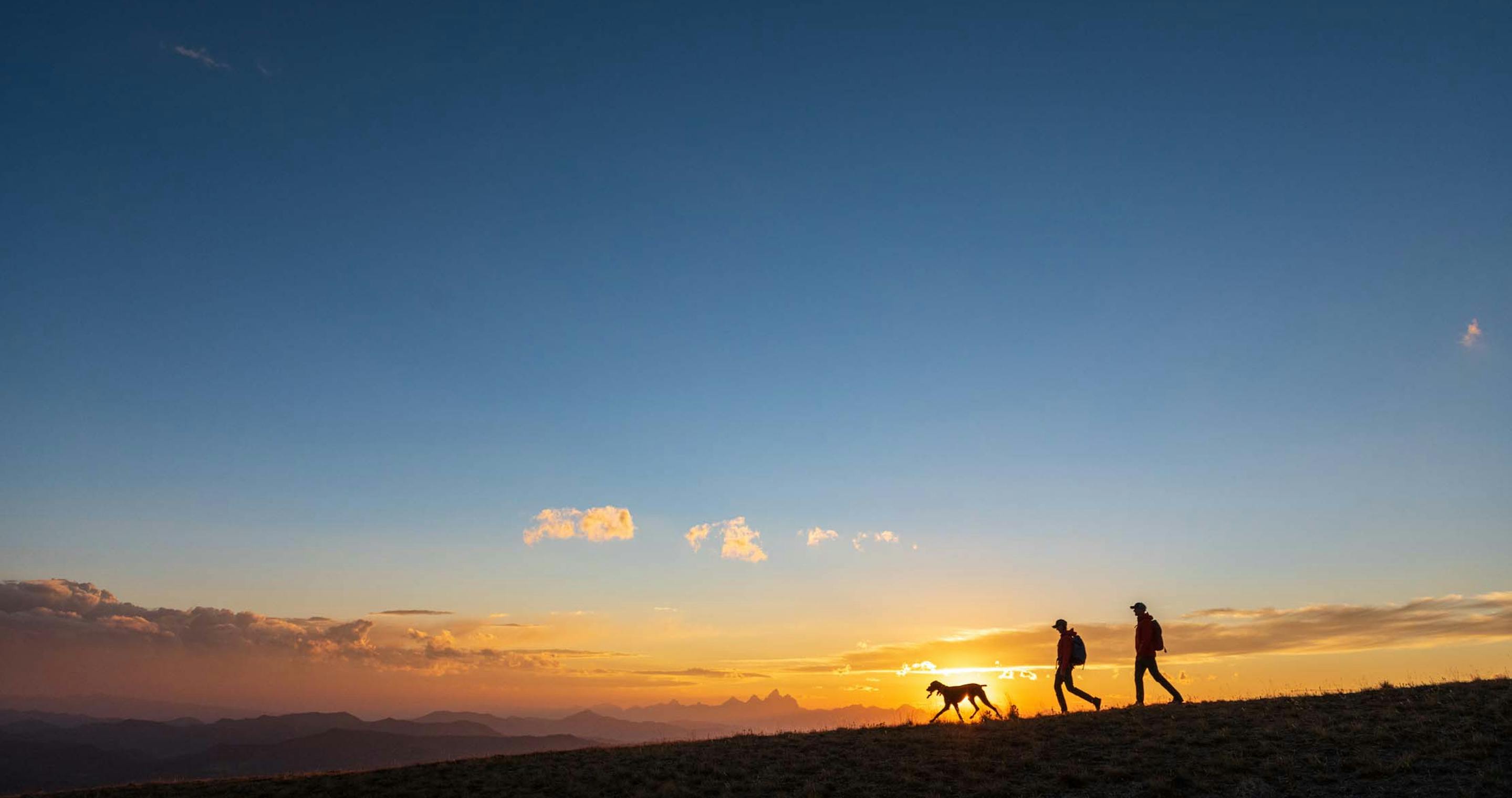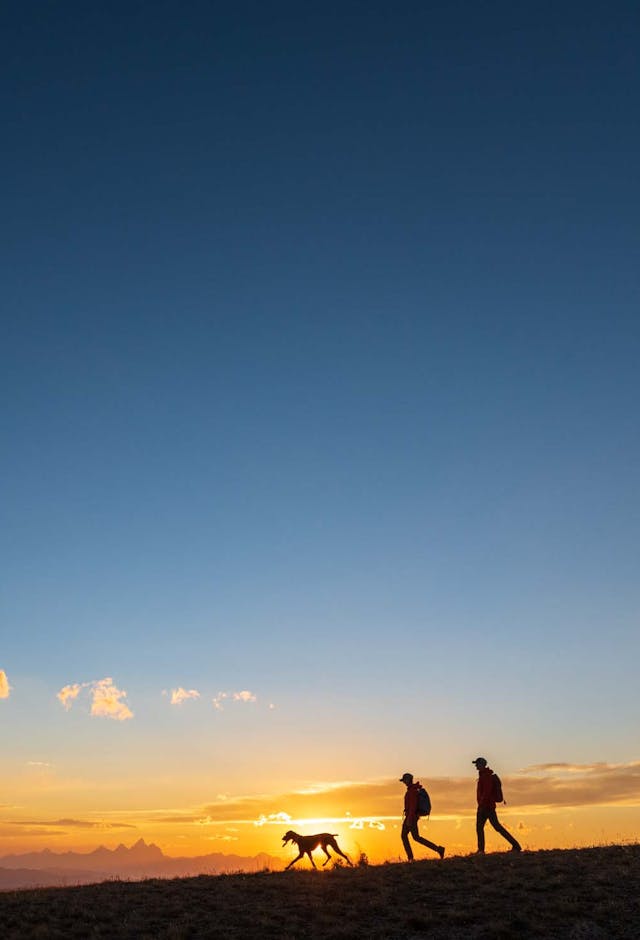 Photos by Tristan Greszko
On a Saturday morning when most people were starting on their second cup of coffee or unwinding on a trail run, the members of the Jackson Hole Fire/EMS donned bulky bunker gear—fire-resistant jackets and pants with protective helmets—and lined up for their turn ascending the fire truck's aerial ladder. As the firefighters rehearsed using this rarely needed but key piece of equipment, a smile occasionally beamed from one wearing a helmet labeled "Watson, Captain."

Lizzie Watson joined Jackson Hole Fire/EMS in 2011 and earned the role of captain in 2020. Though her progression seems clear now, becoming a fire captain wasn't always the obvious end goal. As Lizzie kept following her hunger to learn and to stay connected to the place she loves, this path let her carve out a home for herself while serving her community.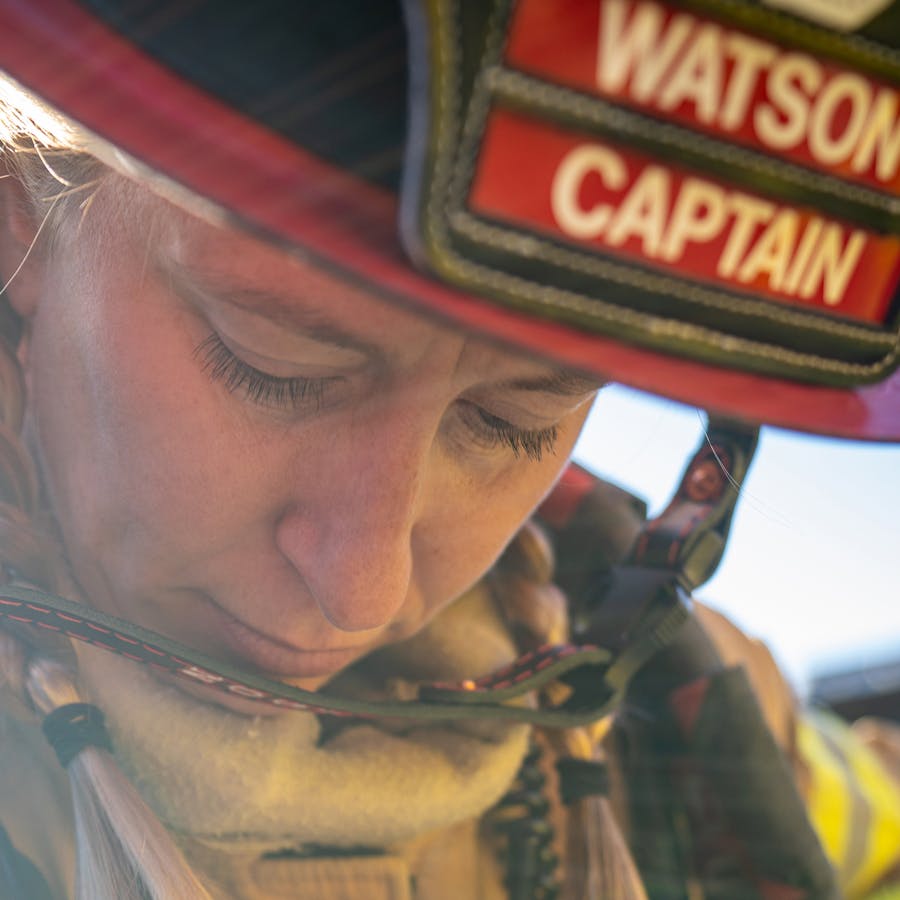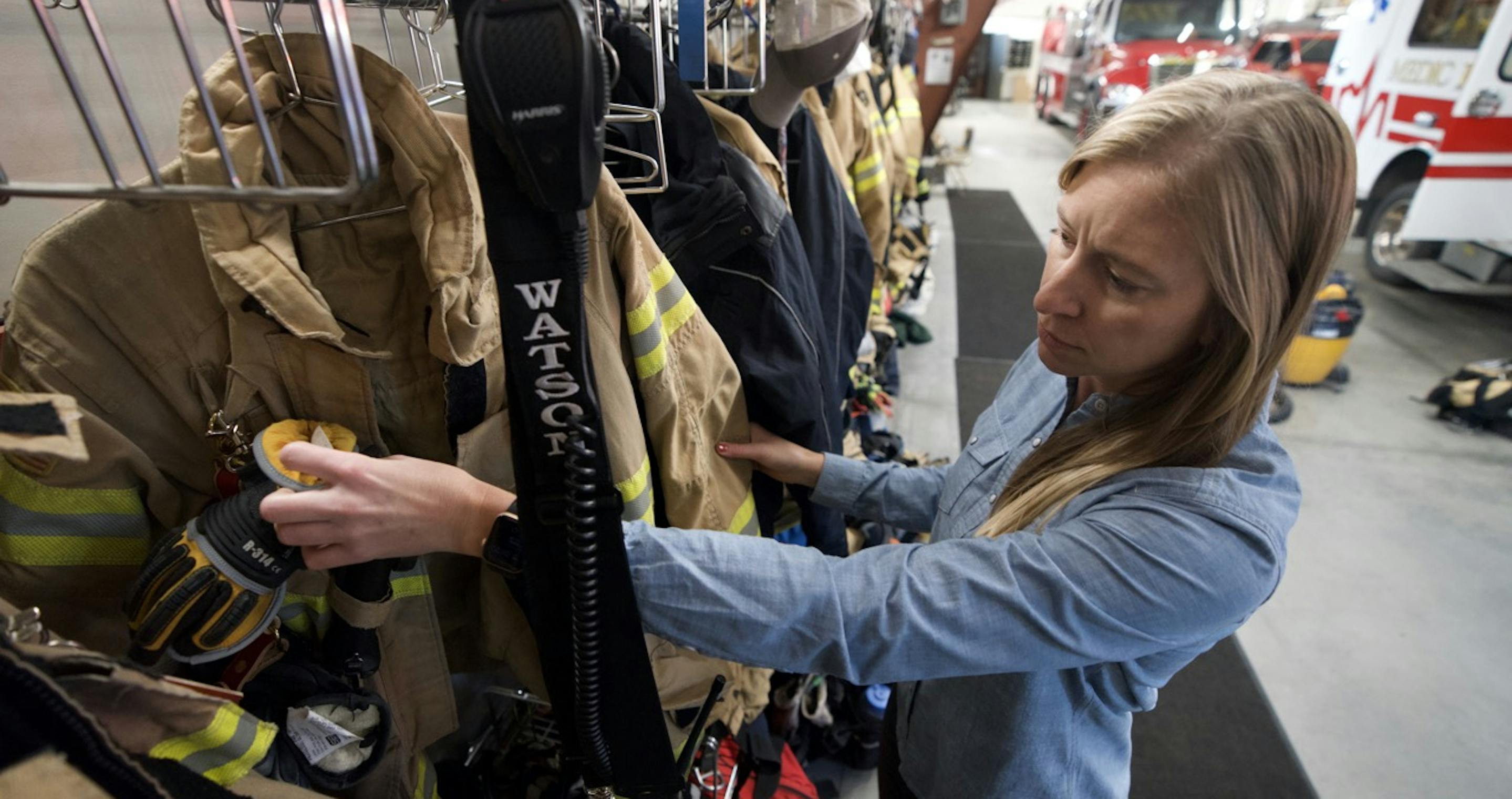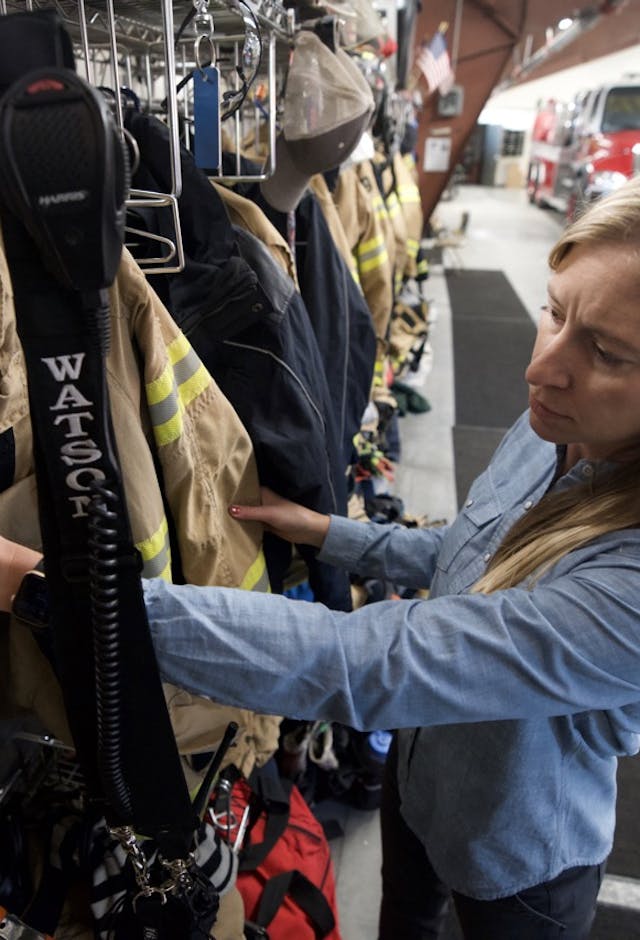 Lizzie arrived in Jackson, Wyoming from her home state of North Carolina in 2005—planning to stay "just for a winter"—as a break before attending law school. Captivated by the mountain access, when the snow melted that spring Lizzie extended her stay. She spent the next several years diving headlong into mountain town life—river guiding, climbing, bartending and skiing—until, gently nudged by her dad, she began a shift into more sustainable ways of making a living.

Following her curiosity and her desire to stay close to the mountains, Lizzie pursued a CNA certification and later found herself drawn to emergency medicine. At the end of a monthlong Wilderness EMT course in nearby Kelly, Wyoming, her class toured Jackson Hole Fire/EMS Station 1. That's when she saw a path to staying in Jackson that would use her training. "I started volunteering for the fire department. And after a full-time position opened I felt like, 'Awesome, I'm in!'"
For the last 10 years on this team, Lizzie has responded to calls in a county that spans over 4,000 square miles. While she never wants to get called for a fire, Lizzie says the work "Is really rewarding, especially when you feel like you make a difference or help someone out."
Tackling new challenges each day is one of the highlights of the job for Lizzie. But in a profession that remains majority male, sometimes she needs to confront challenges unrelated to emergency response. As one of only a handful of female firefighters on her team, Lizzie admits that "Sometimes you are forced into having to think about gender." Like when she has to convince her friends' children that she can, in fact, drive a fire truck—despite what TV shows or toys might signal. Or when people seem at a loss for what language to use to describe her when she arrives on the scene of a call.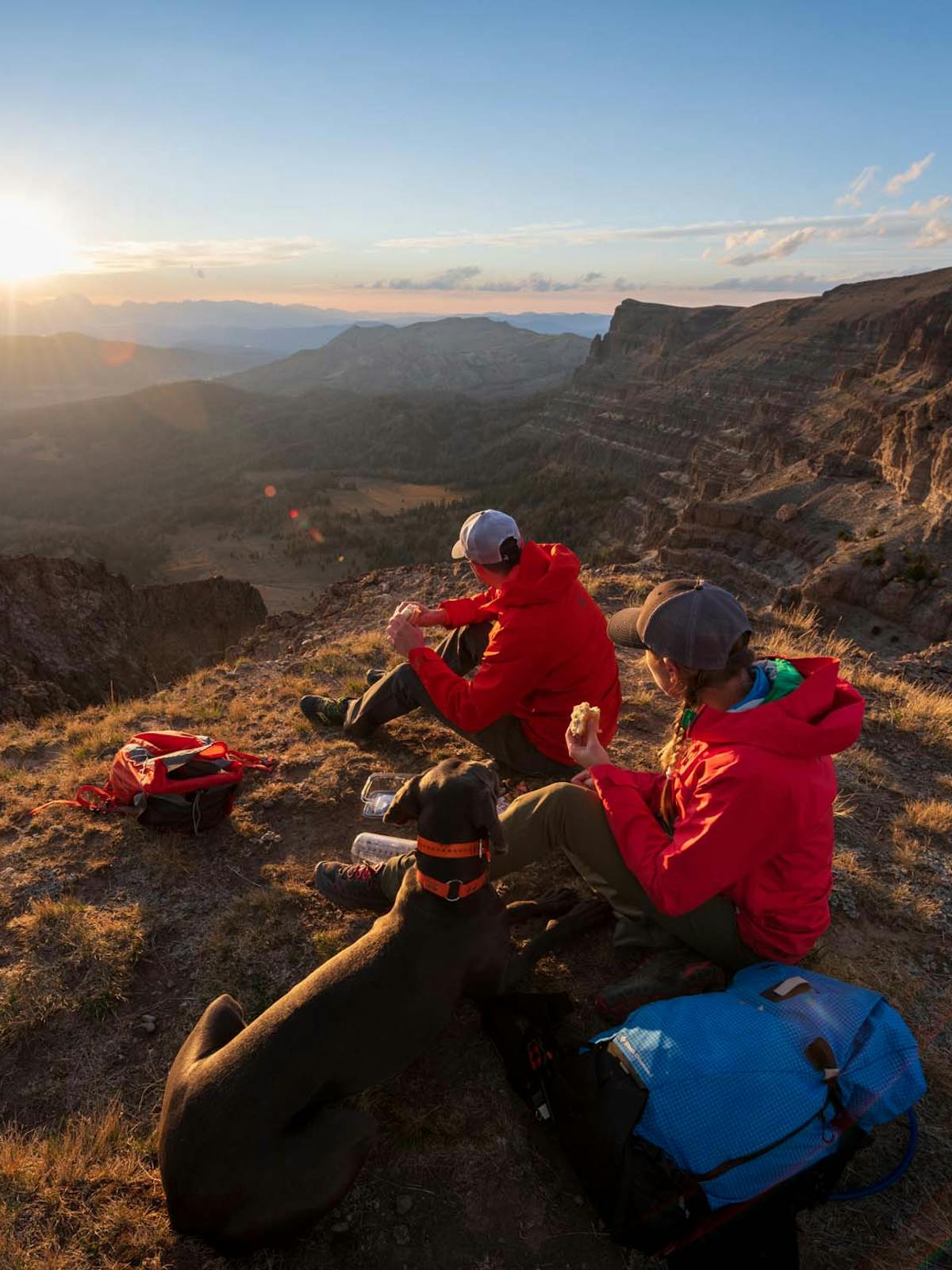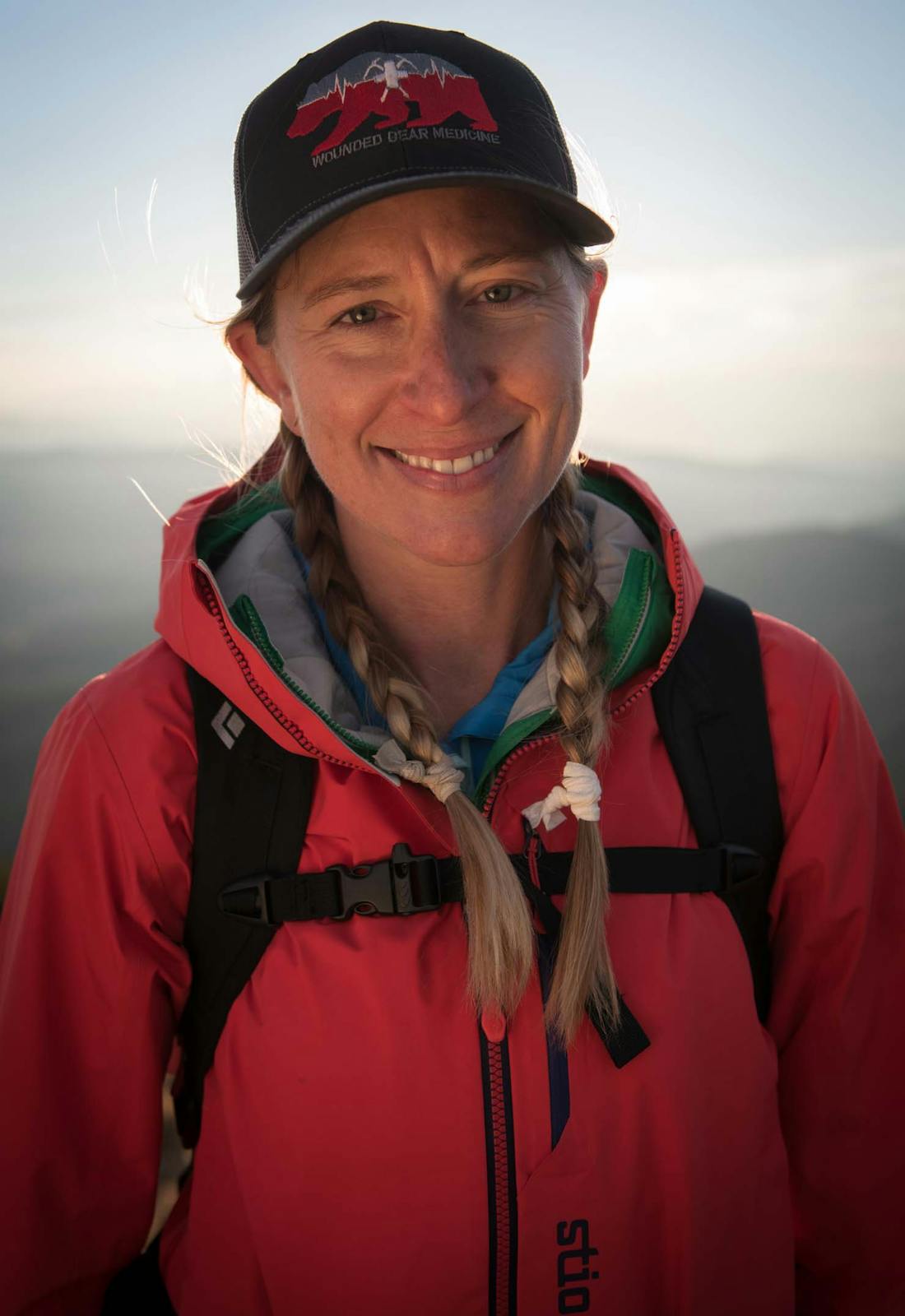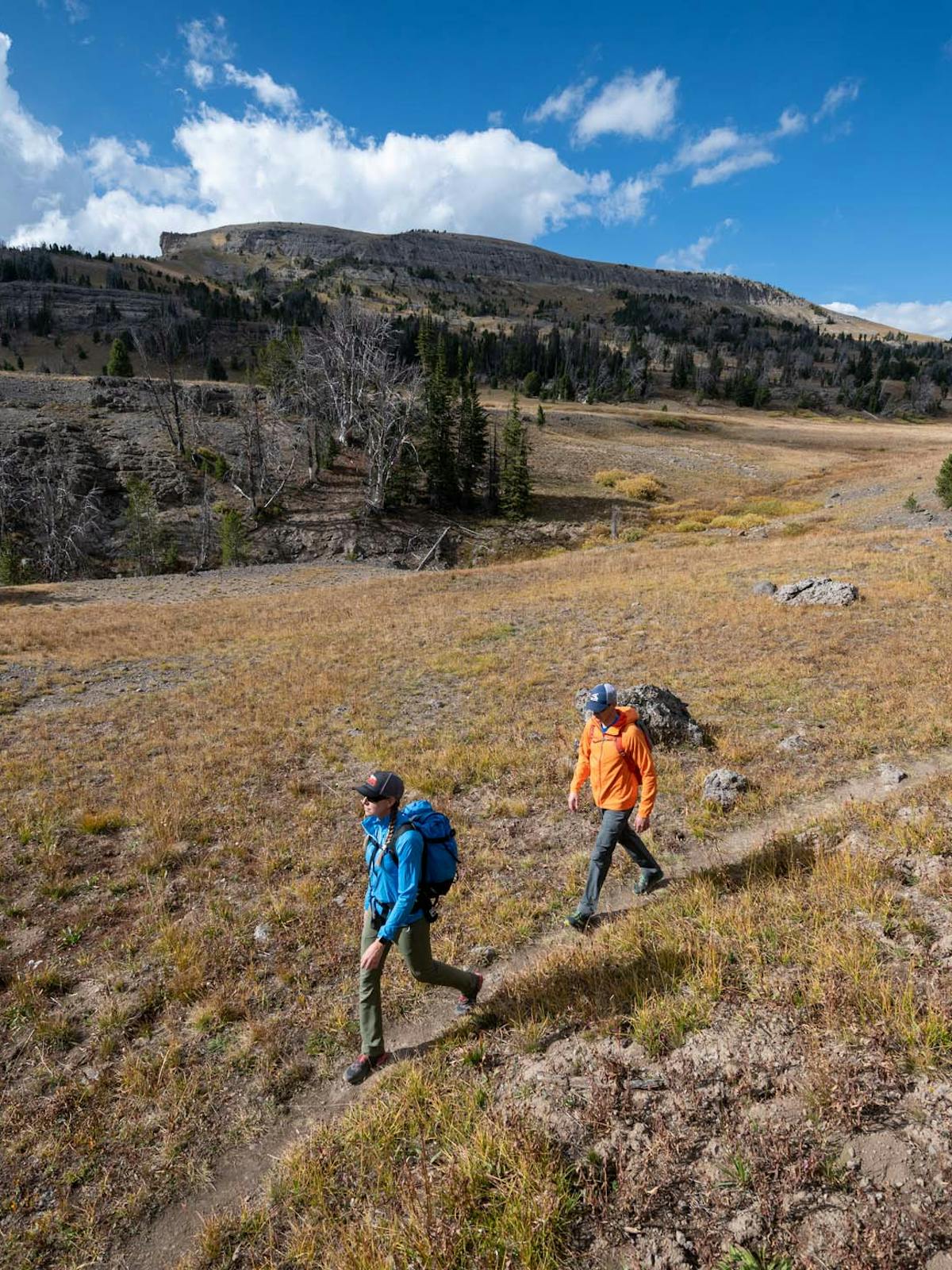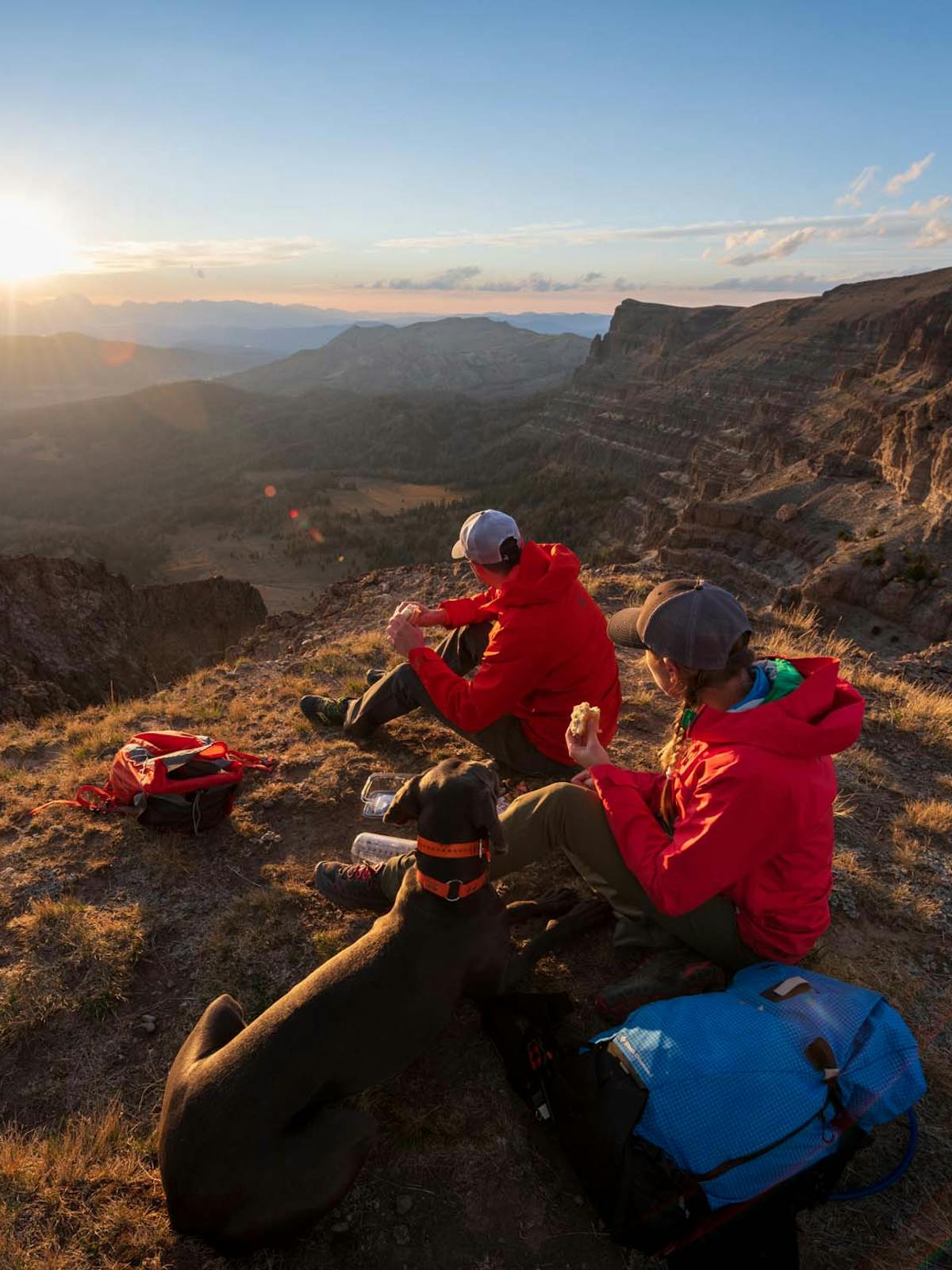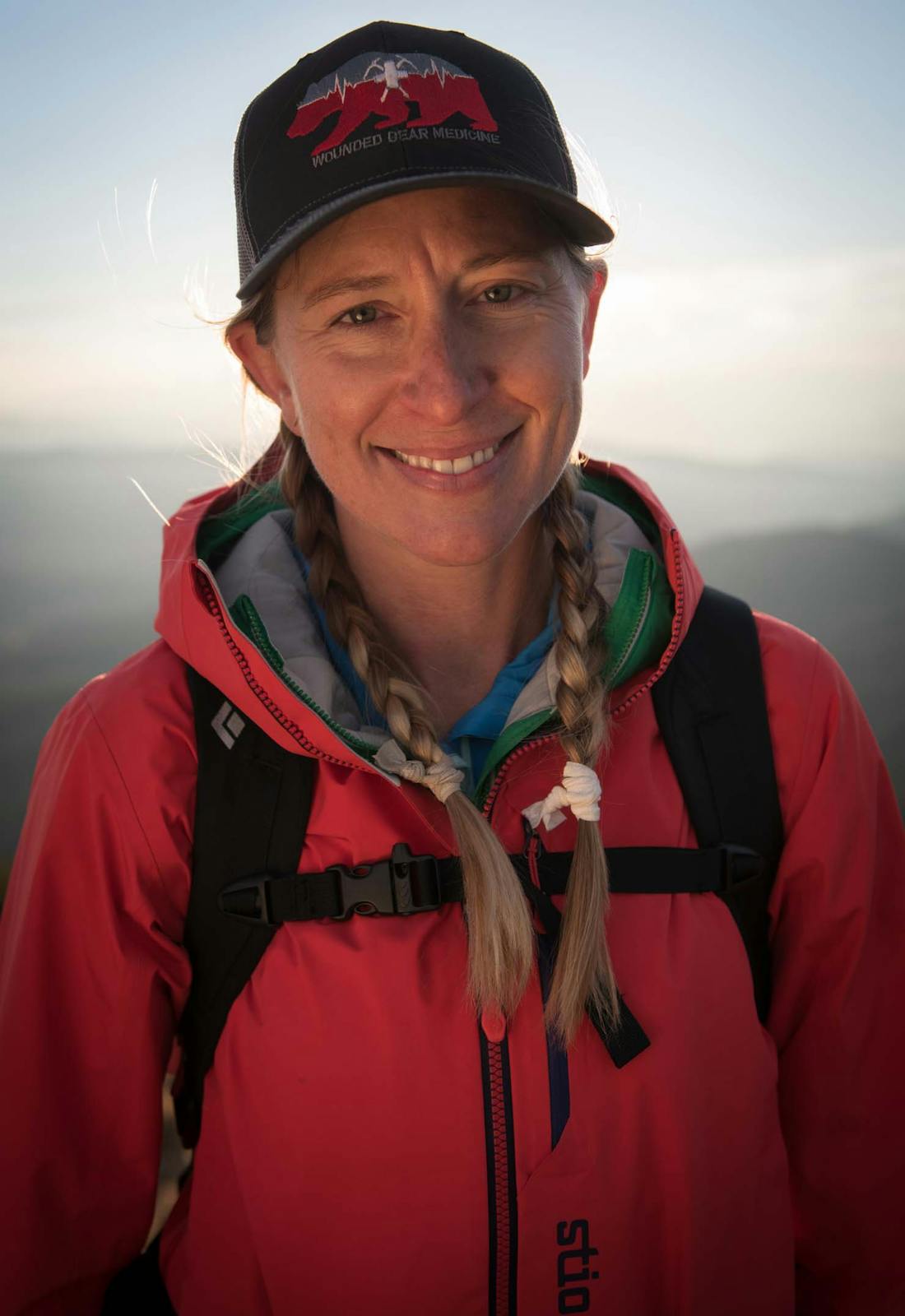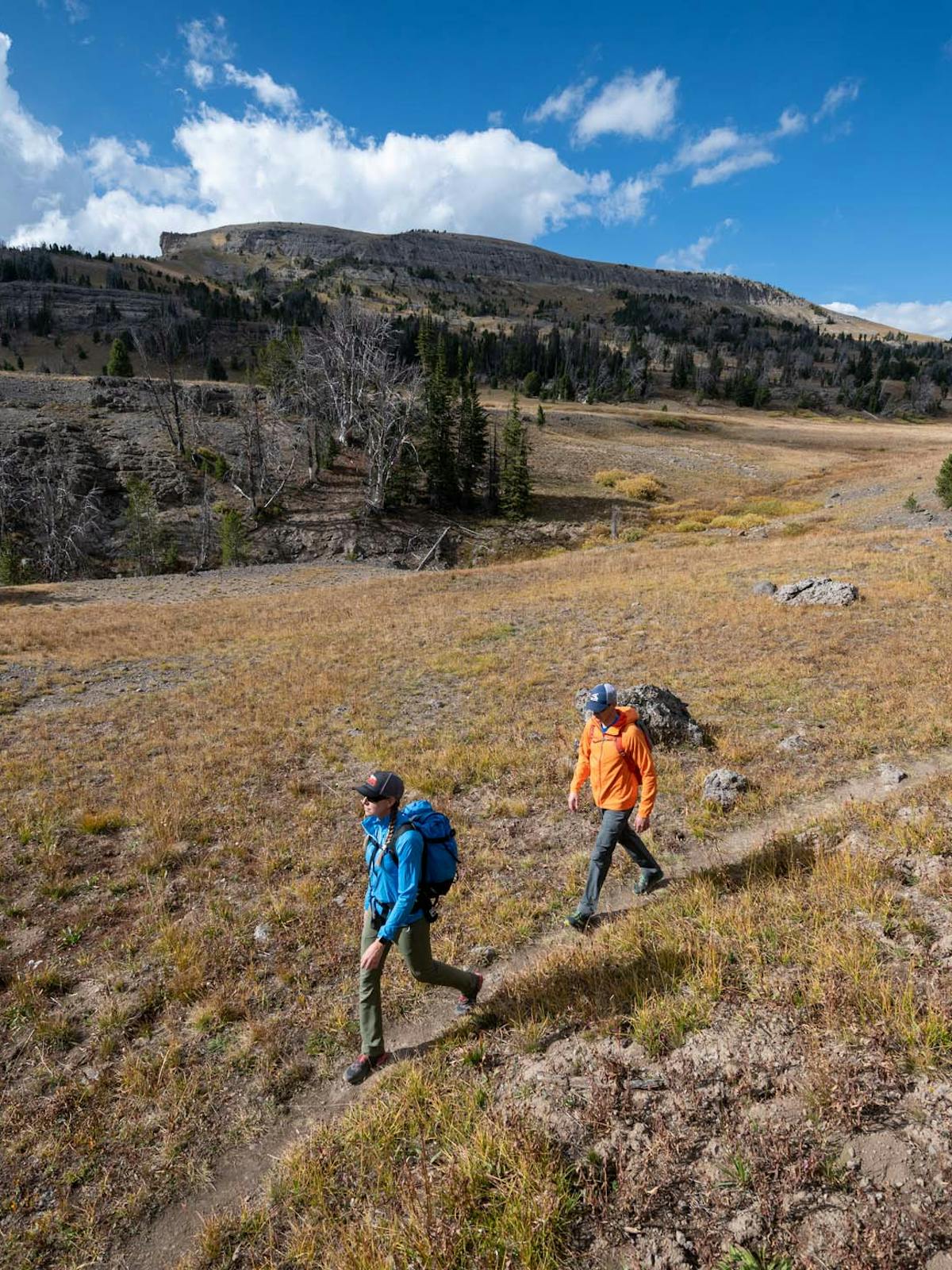 Moments like these sometimes make her laugh, but they rise from the reality that, even in 2022, for many it remains difficult to imagine women as firefighters. That's why for Lizzie even simple shifts—like saying "firefighter" rather than "fireman" or "firewoman"—matter.
"I want little girls to know they can be firefighters. At the same time, I don't need everyone to want to fight fires. It's not for everyone—it's not a fit for all boys, and it's not for all the girls. But I want them to know they can if they want to."
On the days off when she isn't volunteering for Teton County Search and Rescue, Lizzie takes in the outdoor opportunities offered by Jackson's surrounding public lands. Her outdoor pursuits echo the rhythms of the season while providing the bonus benefit of maintaining the fitness required for her work. Winter focuses on skiing and snowboarding, while summer takes her mountain biking and road biking and revisiting her favorite peaks in the area—Jackson Peak, Sleeping Indian, Buck Mountain—methodically working her way up the peaks she hasn't ticked off her list yet.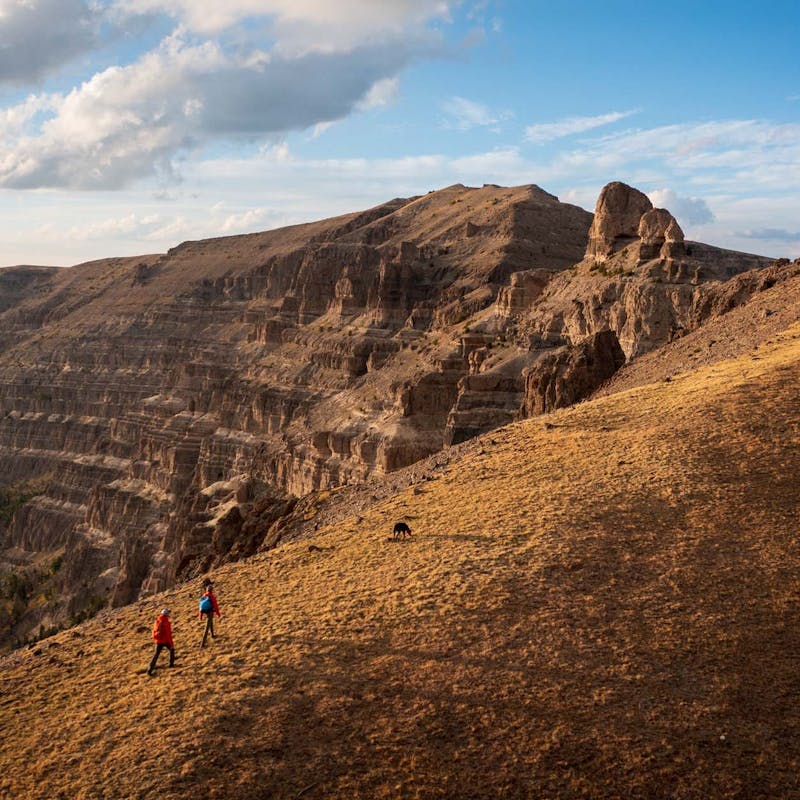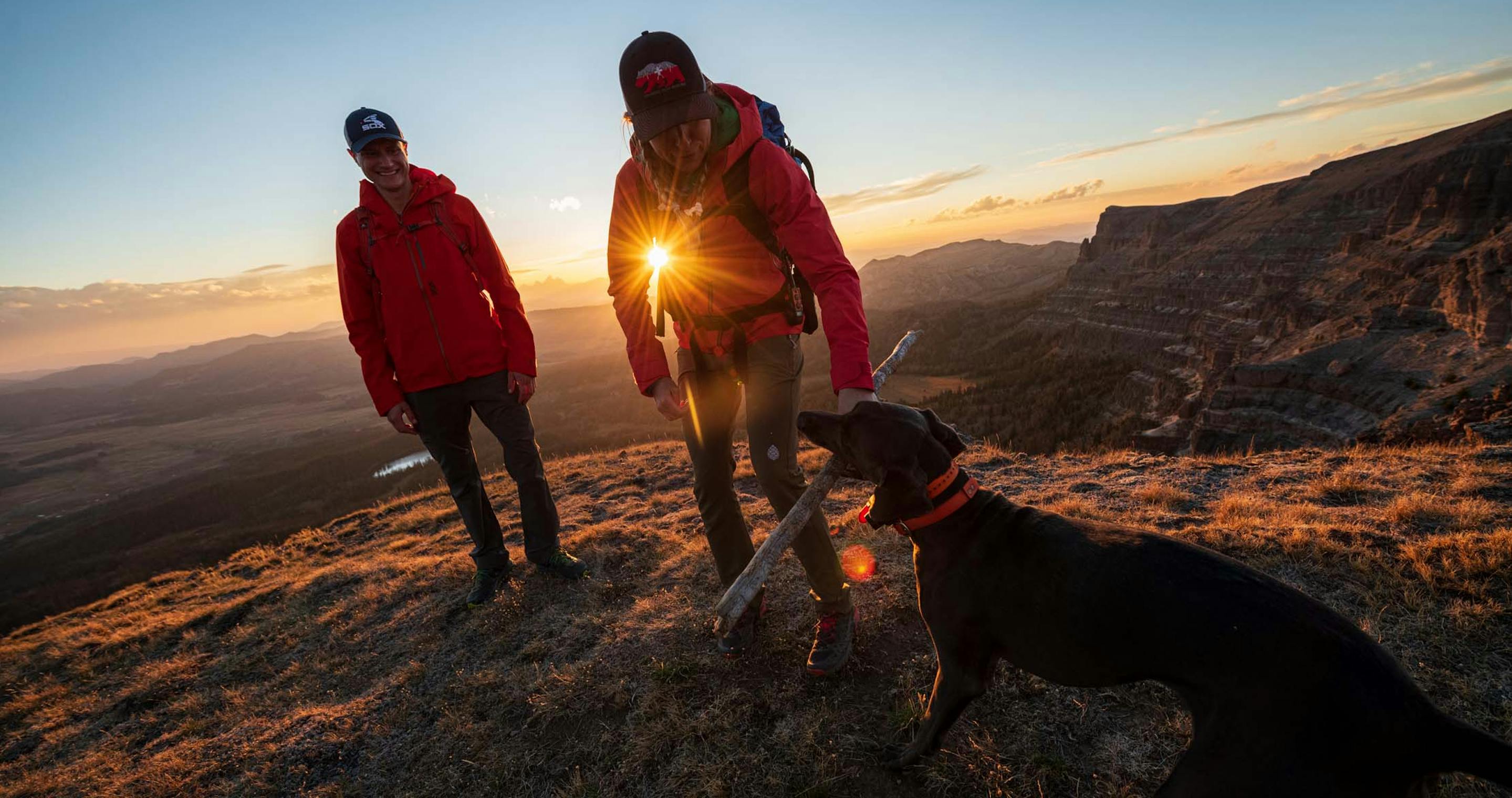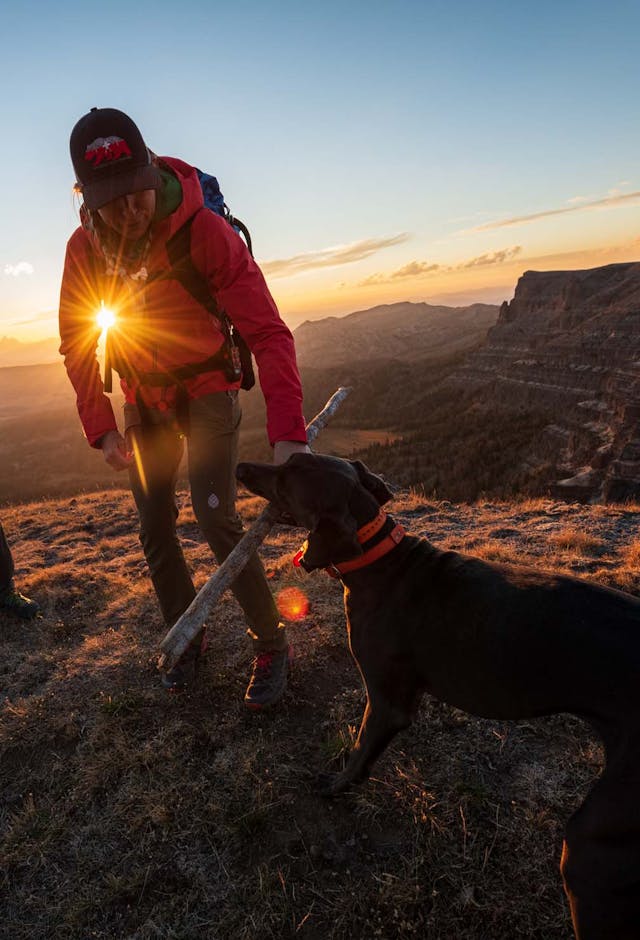 Other days, nature simply provides rest and quiet, a key outlet to the high-intensity world of emergency response.
"I have a big connection to the river. When I'm walking, there are moments when I just close my eyes or look in the river and it's almost like meditating. The same thing happens when I'm in the mountains; sometimes I just pause for a minute and take it in."

As the aerial truck training winds to a close, the heavy, fire-resistant coats are stowed away and bodies and minds relax. Lizzie's thoughts turn to the next day off—maybe taking a friend's dog for a walk by the water, grinding out some miles on the road bike or shifting to a more relaxed gear making jewelry or fly fishing.
Any career has its challenges and stresses, but the rewards of a positive impact on the community make it worth doing.
"It's been a long journey since I first visited the fire station, but I love it."
Top Stories
Check out all the Top stories
Follow us @stio
See how people are living the mountain life everyday in our gear.