Moments Over Objectives
Words by Shep Howatt, Photos by Kenzie Beeman | 5 Min Read
For mountain guide and Stio Ambassador Shep Howatt, a trip to British Columbia's Gold Range with his sister and friends wasn't about doing something easy. It was about being tested in an inspiring and challenging environment—and doing so according to their own definition of success.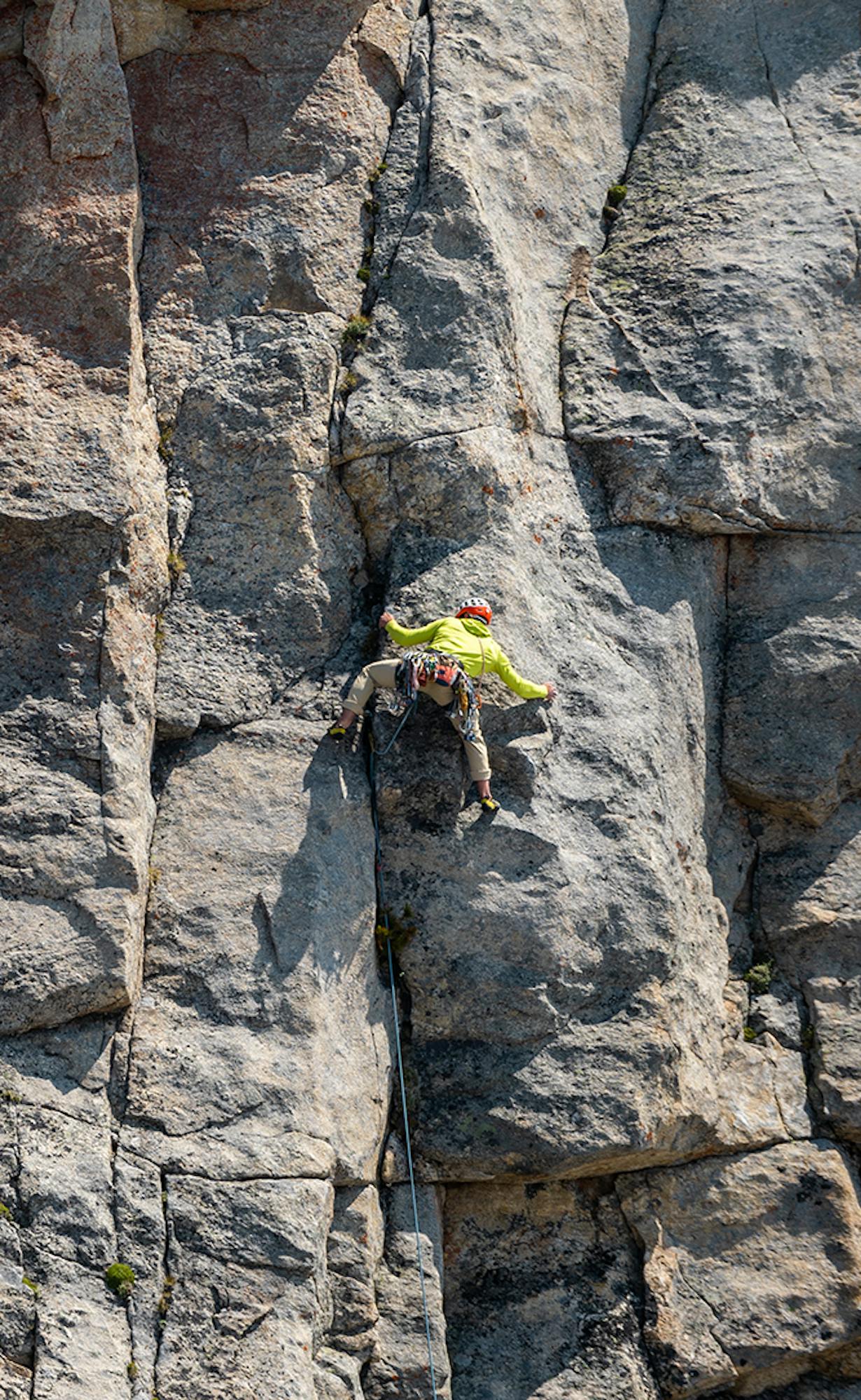 Photos By Kenzie Beeman
My sister Sara and I both have a passion for the outdoors. We grew up in Revelstoke, British Columbia with a mountain mama and a mountain guide dad—two outdoor adventure enthusiasts whose goal was to impart their love of and connection with nature to us. We were skiing, climbing, biking and hiking together from an early age and were surrounded by the guiding culture every step of the way. And now, so many years later, we're both working towards becoming IFMGA certified mountain guides. In our path towards this, we've accomplished so much together—ski traverses and climbing high alpine peaks. 
Last summer, Sara and I happened to be off work at the same time and decided to make a mission to the Gold Range, a subrange of southeast British Columbia's Monashee Mountains, with some old climbing friends. As we planned to climb several new routes on the Frigg Tower, we also wanted to head back to the trails from our childhood, reconnect and explore new terrain. I had been to the Gold Range the year before and climbed a new route on the North Face of Mt. Grady and fell in love with the area. It's a spectacular high alpine zone characterized by beautiful peaks, glaciers, meadows, turquoise lakes, and huge gneiss faces that have been rarely explored because it's challenging to get to.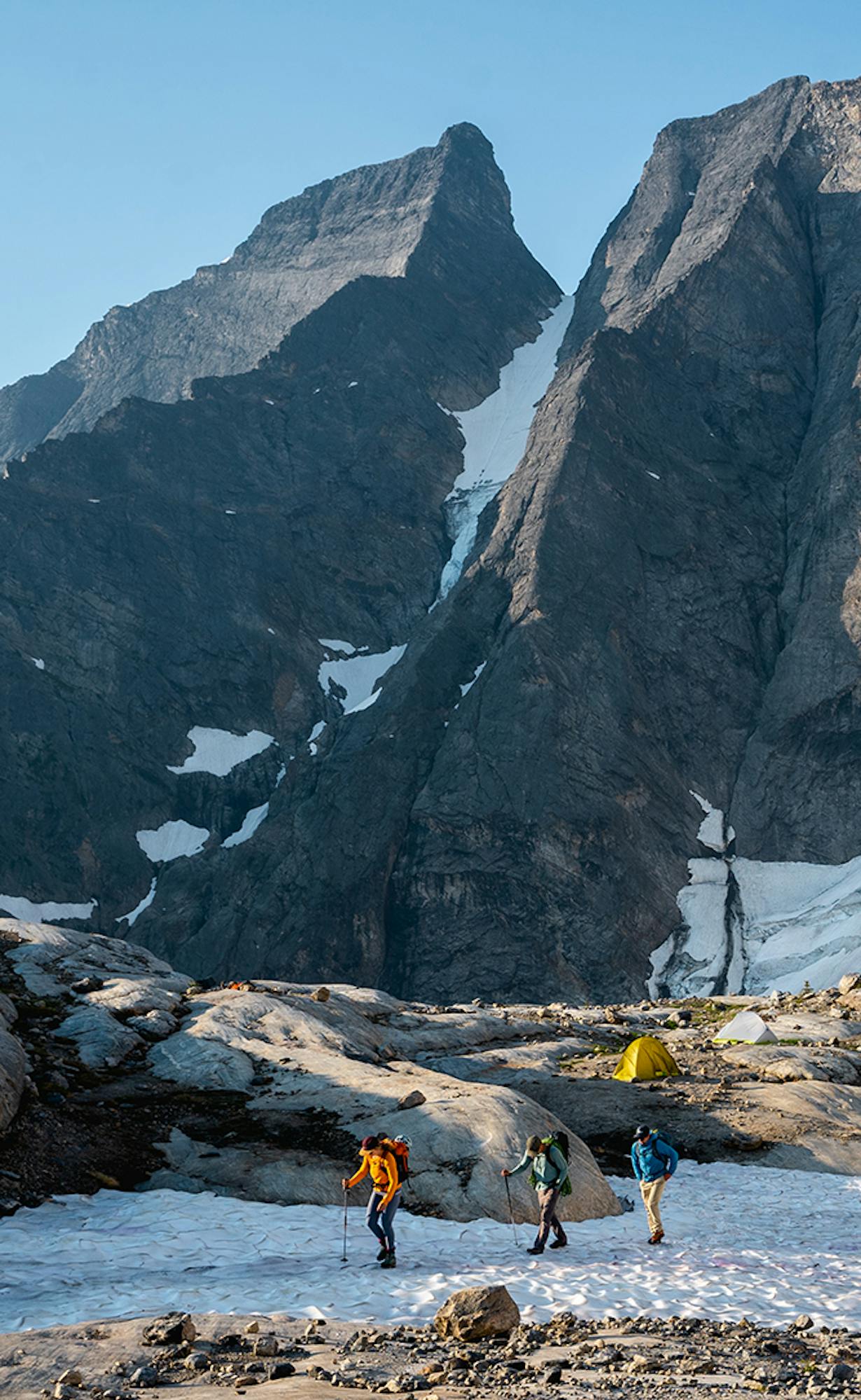 Sara, our friends Kenzie Beeman and Sam Wall and I set off super early to make it to our camp on time and found out quickly how challenging it was to follow the trail. What I remember being a few hours to camp turned into a seven hour trek. Once we arrived, we knew it was worth it.
The campsite was gorgeous, with beautiful high alpine views and flat glacier-sculpted rocks. We dropped our gear and went on an afternoon scouting trip to take a look at the Frigg Tower, as it was only a 45-minute hike from camp. We decided to test climb a pitch to see if it would work for the next day's mission. Sam and Kenzie began up their pitch and realized it was too chossy to continue. Sara led the first pitch on our attempt, and we came to find that most of the protection was pretty bad and required bolts, which we didn't have. So, instead we found a big chalkstone and rappelled off of it and returned to camp.






Back at the campsite, we shared great food, stories, and toasted with mini whiskey and gin bottles before heading to bed. The next morning the sunrise was one of the best I had ever seen and while the skies looked perfect, we knew this day had potential weather threats with lightning. After breakfast, we hit the trail, trying to give ourselves as much time on the new route as we could. At the base of the cliff, we noticed the clouds begin to build. I climbed the first pitch, around 5.7, and then brought Sara up. Sara took the lead on what was the crux pitch. Then it began to lightly rain.
When Sara was on the crux with her last piece of protection way below her, the thunderstorm rushed in. The lightning was just south of us, but it was raining hard, and I was nervous just belaying. Sara was climbing super well and smooth and then got inside the chimney section. Her body couldn't fit in it with her big backpack on, so she left it hanging on one of her cams. She managed to send it to the top on a slippery, soaking wet 5.9 pitch. 
The rain cleared by the time I began climbing, but climbing with two backpacks was challenging. I had one on the front and one on my back, and had to manage my way around the chimney rather than go through it. I crested the vertical part just in time to see Kenzie, Sara and Sam laughing at me wearing the two backpacks. After watching the storm continue north, the sun came out. To finish, we ended up doing a direct variation of a route called "Frigaw Puzzle" that was probably around 11- with bad gear. After battling with the weather, we made it to the summit.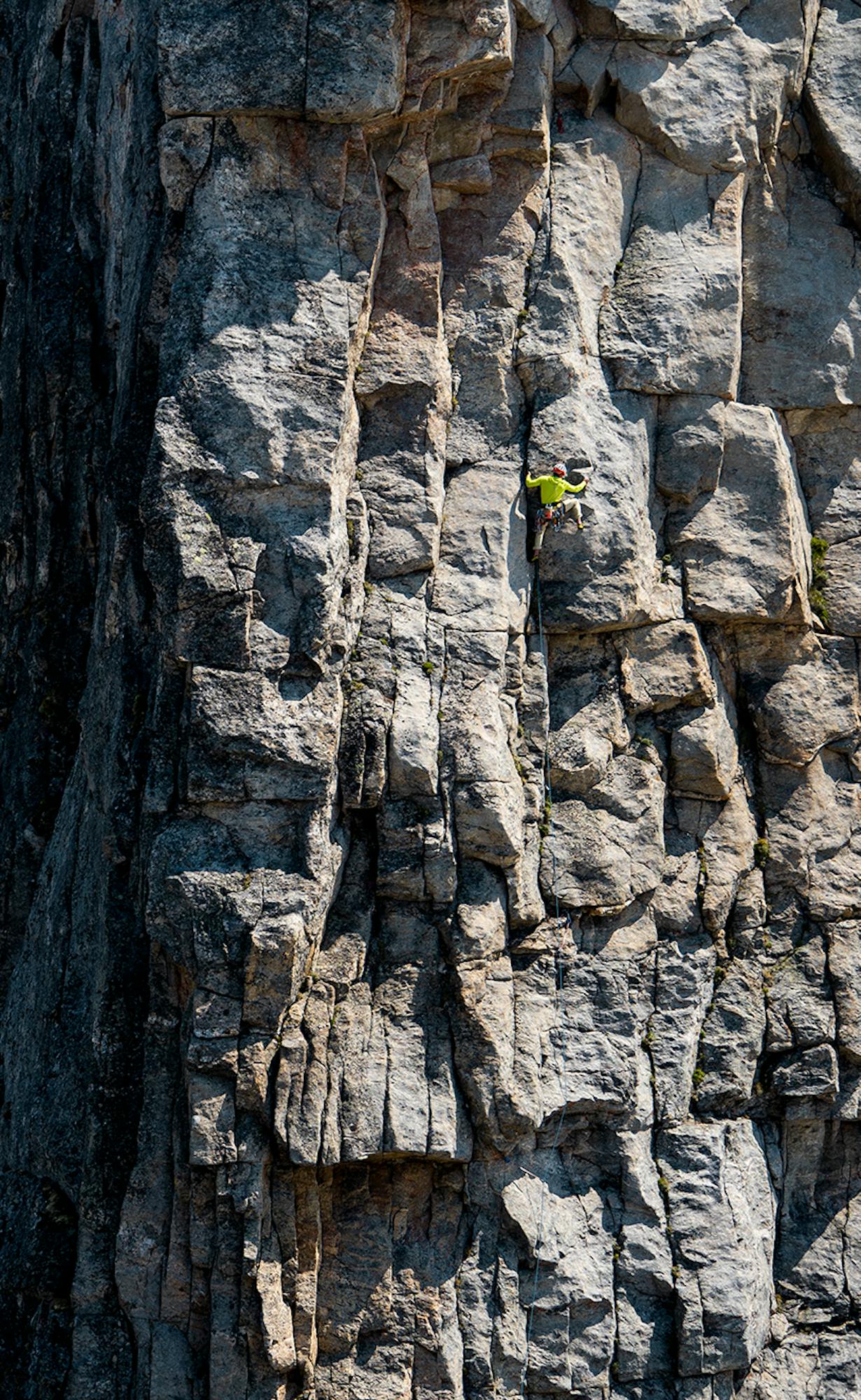 We rappelled back to the saddle, and began our descent down a super exposed ridge. The ridge had a clear drop of 400 meters with a glacier below. Of course our inner children came out and we took our time on the descent playing around and enjoying each other's company. This easily could have been the most exciting part of the trip—all of us together in a special place laughing and having fun. Often on big trips, it's the small moments you remember most. 
Back at camp we ate as much food as we could to make our journey back to the car as light as possible. The next day the weather was meant to be much worse and we only had a few hours in the morning to get out of exposed alpine before the lightning was supposed to hit. The next morning the walk down took us less than half of our walk up. The bugs were terrible, but eventually we saw the car which is always so relieving! We had an incredible trip. 
With the difficult weather and challenging rock placements, we did not achieve exactly what we planned. This happens quite often when pursuing unclimbed routes, and regardless of the outcome, it is always a great learning experience. Next time, we will be better prepared—give ourselves more time and pack bolts. Even if our main objective failed, it was still a successful trip in my mind. I got to spend a few incredible days in the mountains with my favorite people laughing, connecting and making amazing memories.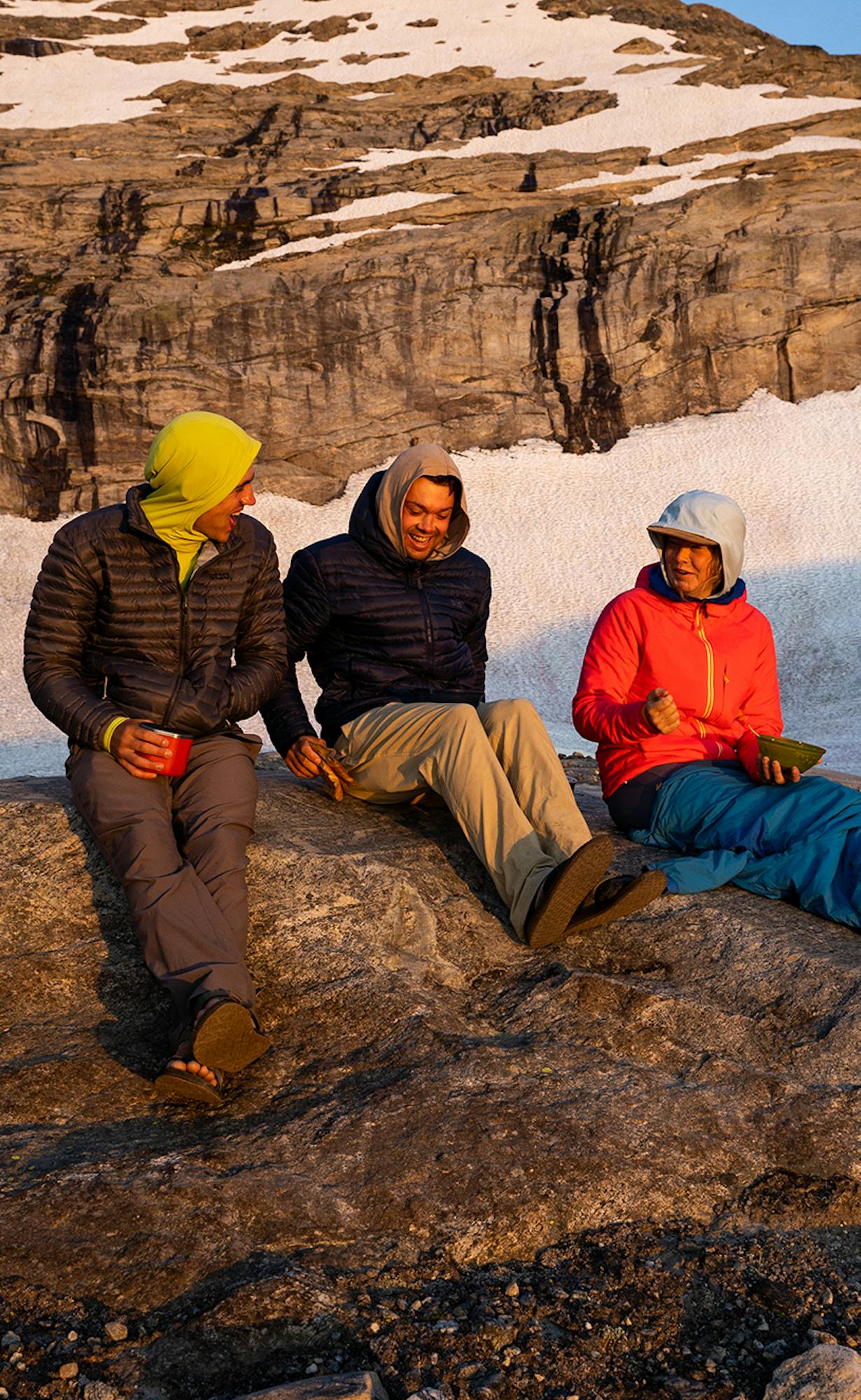 Top Stories
Check Out All the Top Stories
Follow us @stio
See how people are living the mountain life everyday in our gear.