Shifting Currents: The Recycled CFS Collection
An evolution to planet-friendly materials that's anything but mainstream
Words by Jen Arnold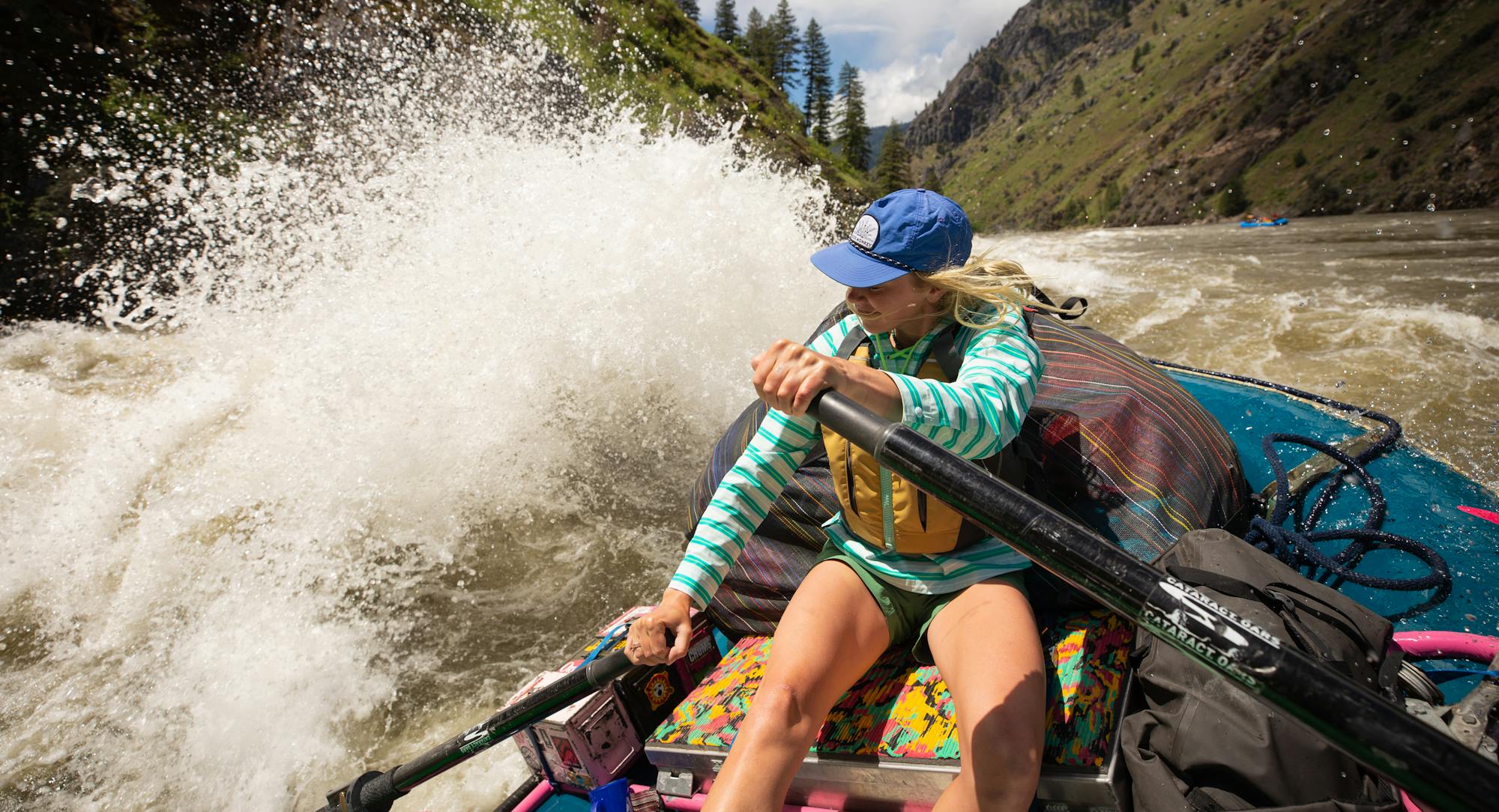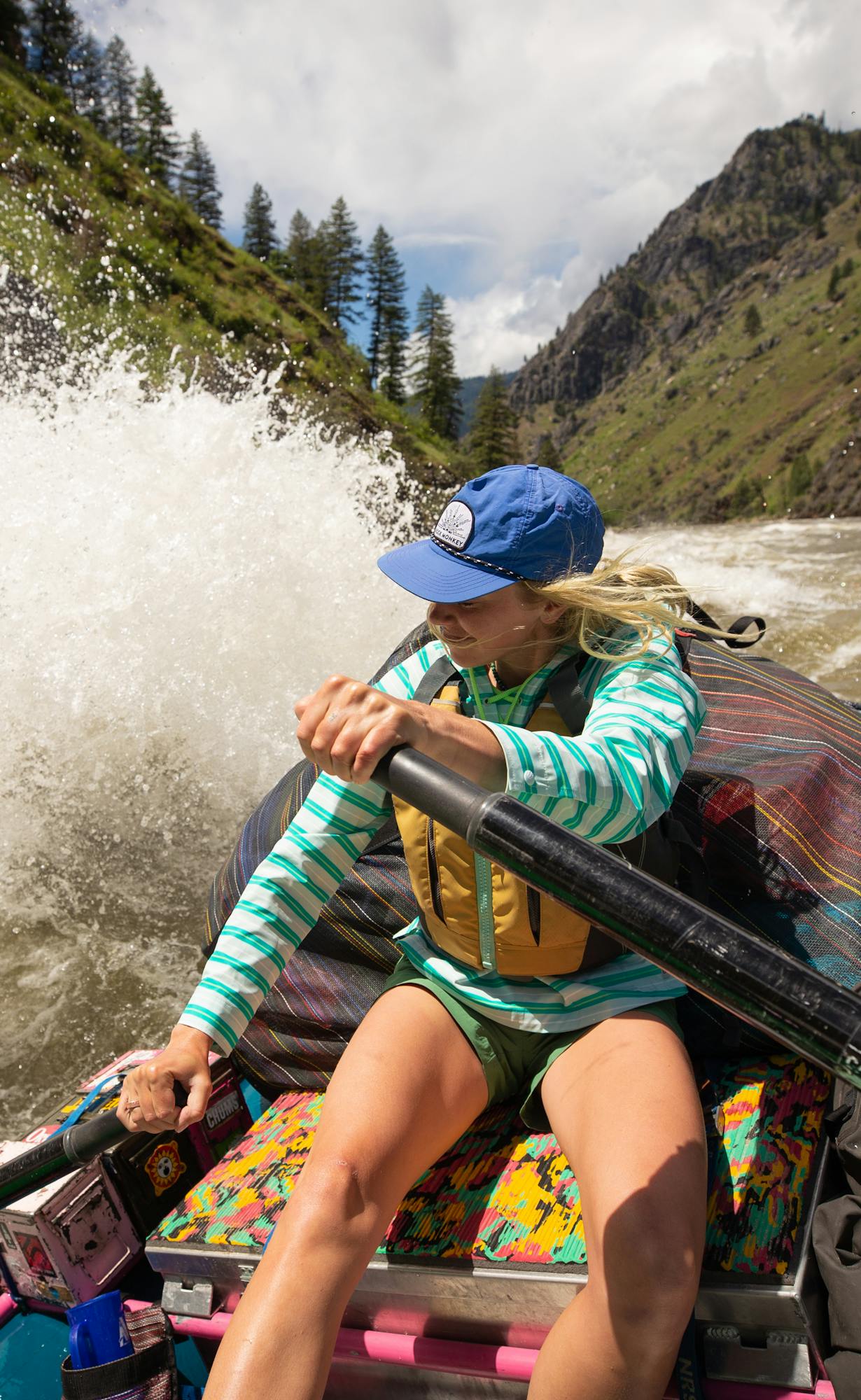 Photos by Raleigh Gambino & Mara Whitehead
For those who live for spending time on or near the water—all-day floats, high-altitude paddles, or just lounging on the riverbank after a quick dip, the CFS collection has drifted its way into the hearts of mountain-water sport enthusiasts everywhere thanks to its laid-back, surf-inspired style and superior quick-drying, sun protective performance.
Yet our love of afternoons launched from the dock and hikes to our favorite headwaters remind us daily that the lakes, rivers and streams we love to play on all summer long are not to be taken for granted. Which is why, in line with our company-wide goal of transitioning to 75% recycled materials by 2025, we shifted our signature CFS collection to offer the same proven fit and performance in a more eco-conscious package featuring 88% recycled reSphero™ Polyester fabric.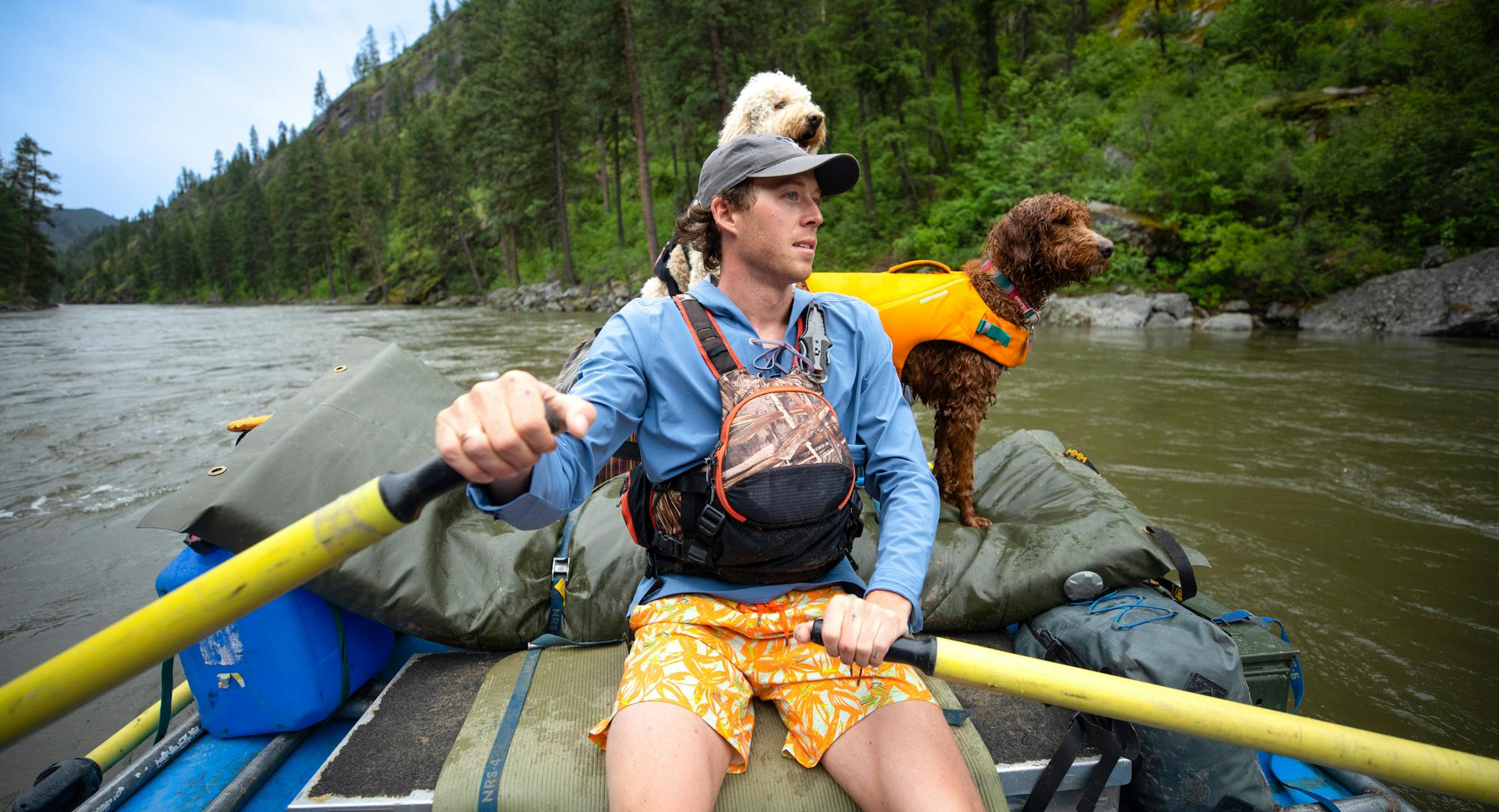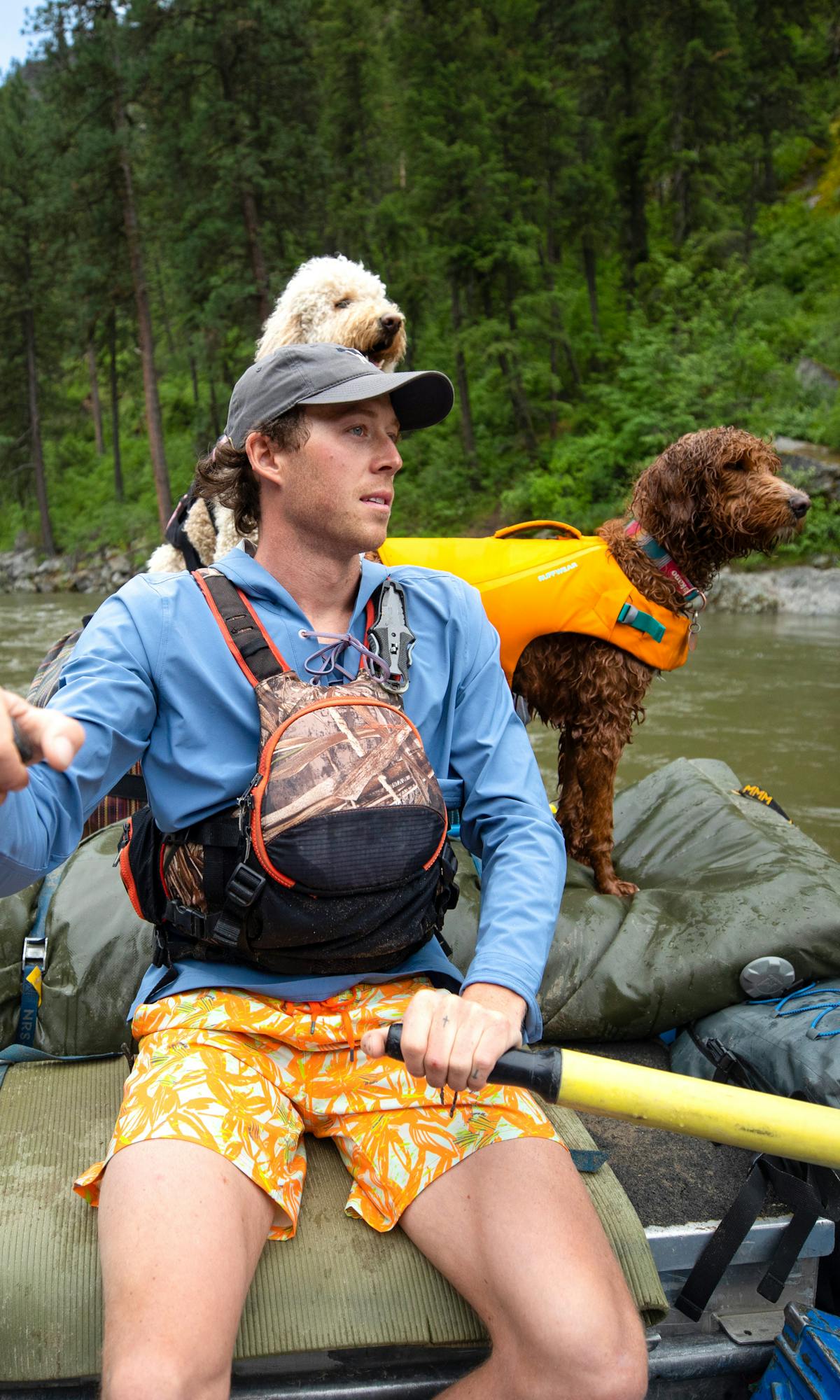 Why is this making ripples?
The manufacturing of Polyester, a synthetic fiber made from carbon-intensive, non renewable resources like coal and petroleum, takes a significant toll on our environment because of the energy and water required to make it and the carbon emitted during production. More than 70 million barrels of oil are used to make Polyester each year, and because it's non-biodegradable, it impacts our environment for years and is one of the largest contributors of microplastic pollution in our oceans.
Still, it's the main ingredient in 60% of the world's clothing. And while it requires less energy to produce than other synthetics like Nylon, and less water than some natural resources like cotton, the production of Polyester emits more greenhouse gasses. By replacing virgin Polyester with post-consumer materials (products diverted from landfills and recycled) we eliminate the need to manufacture virgin Polyester altogether, in turn saving energy, water and reducing carbon emissions by over 50%. When you consider estimates that the world has enough recycled plastic to meet our need for Polyester for the next 100 years, it's the only path forward. And the logic behind the CFS shift.
Passing the good karma onto you.
For those of us who care about our impact on the planet, considering how our clothes are made—and what they're made of—is as important as the steps we're already taking in our daily lives like reducing single use plastic water-bottles and grocery bags. At Stio, we're constantly working to empower our community to give as much consideration for the environmental impact of the clothes we wear as we do to other aspects of our lives—by simply providing the same styles you love in a more planet-friendly construction.
Our ongoing commitment to better.
At Stio, we are committed to building garments that are durable, timeless and are made with care for their impact on the places we love to play. CFS is our latest collection adapted to preferred materials in the last three years, bringing the total from 82 to 125 and greatly reducing our company-wide carbon footprint. To further our commitment, we offset all remaining carbon emitted throughout the product life cycle by purchasing carbon credits and investing in renewable wind and solar energy projects around the globe. As always, we remain focused on the longevity of every product we create, ensuring durability year after year to keep them in your closet and out of the landfill. By committing to a better path forward, we give you the power to choose garments that align with your lifestyle and take another step alongside us in doing better for our planet, one board short at a time.
Will the new CFS collection perform the same way as the original did?
Absolutely. Our mountain water-specific board shorts, pants and anorak are designed to deliver the weather and sun protection, versatility and comfort required for all your warm, freshwater romping, rafting and wading. The most incredible thing about our new line is that we've achieved the exact same performance qualities with our new recycled materials including the same water-resistant, quick-drying fabric, the same UPF 50+ sun protection, the same smooth yet durable, snag-free handfeel, and the four-way stretch that makes these styles ideal for life on and around the water.
It's just one more way we're making waves in our ongoing pursuit of being responsible stewards of the places CFS is designed to take you to. 
Follow us @stio
See how people are living the mountain life everyday in our gear.