A New Starting Line
Words by Gordy Megroz | Photos by Ann Driggers | 4 Min Read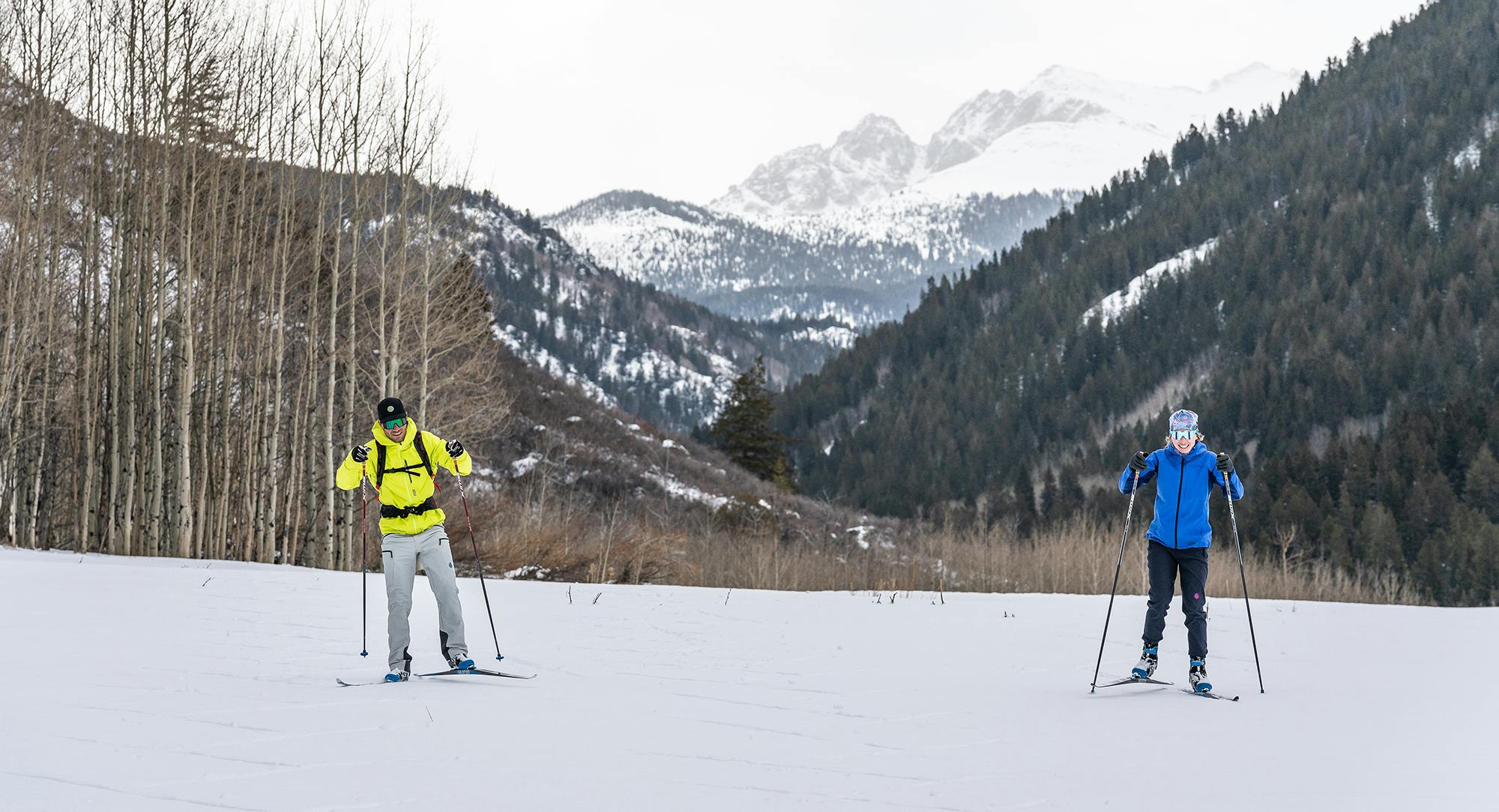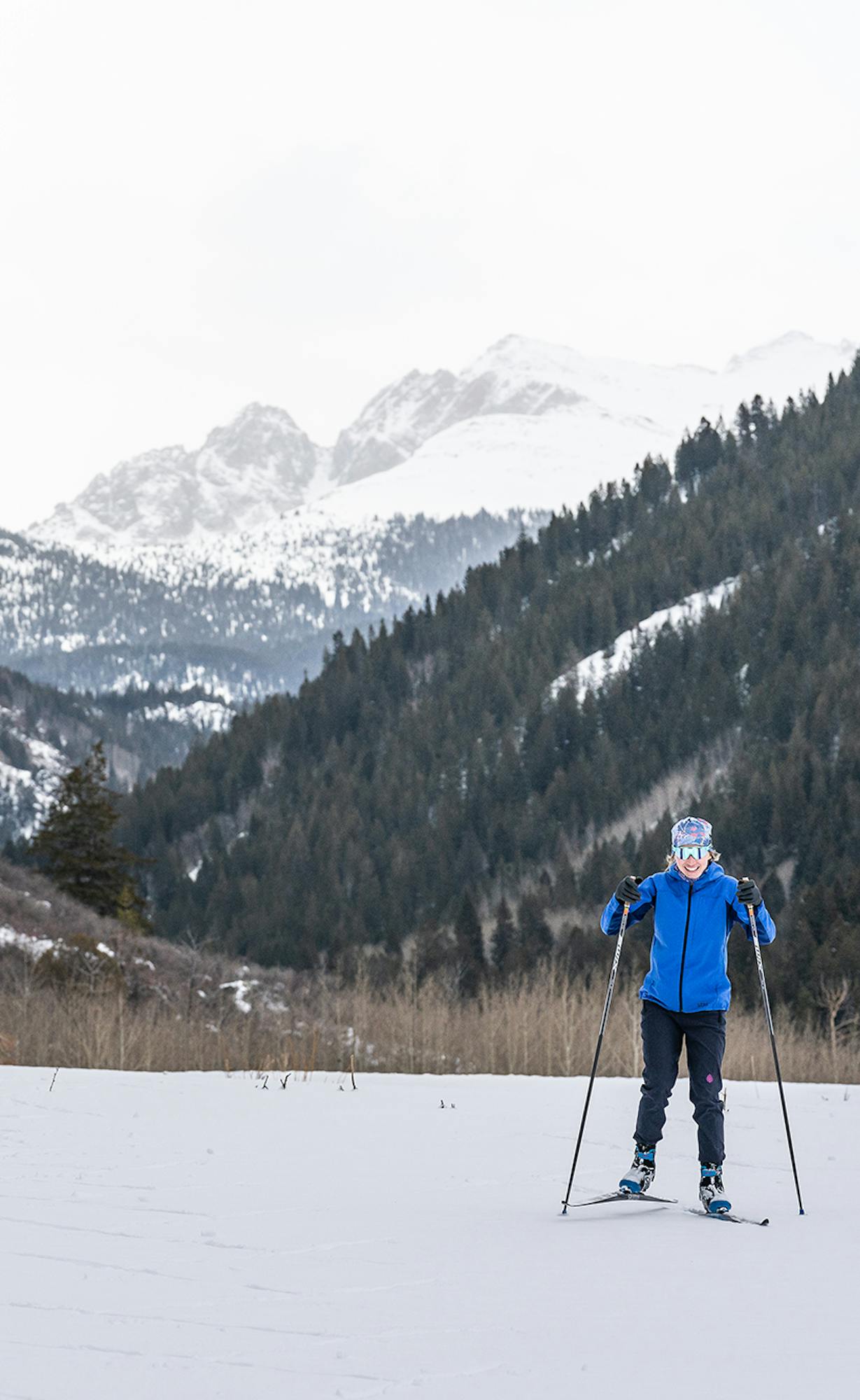 Photos by Ann Driggers
When Simi Hamilton and Sophie Caldwell Hamilton both retired from their careers as World Cup cross-country ski racers in the spring of 2021—a whirlwind decade of traveling the globe, exploring cultures and customs throughout Europe, Asia, and beyond, and competing at the highest level (Simi won once on the World Cup and Sophie scored two victories)—they were ready to begin their real adventures. 
Though both loved it, so many years of living out of a duffel bag began feeling tiresome. "I still loved the places we went and the people we traveled to those places with," says Sophie. "But that ungrounded feeling became more and more difficult."
The couple, who were married in October 2019, began dating in the summer of 2014. Early on, Simi exposed his southern-Vermont bred, Dartmouth-educated girlfriend to the wilds of the Colorado Rockies, the mountains on which the Aspen native grew up playing.
"I hadn't really spent much time in Colorado," says Sophie. "I came out around mid-July that first year we were dating, and we decided to climb La Plata Peak, one of the 14ers in Southern Colorado. I was wearing Nike soccer shorts and a cotton T-shirt and when we got to the top, we got caught in a full-blown snowstorm. I froze but I liked it right away. There are so many adventures to be had here. I had never backcountry skied before and hadn't mountain biked much and, here, it's just a big playground for all those things. It wasn't a hard sell to get me to move to Colorado."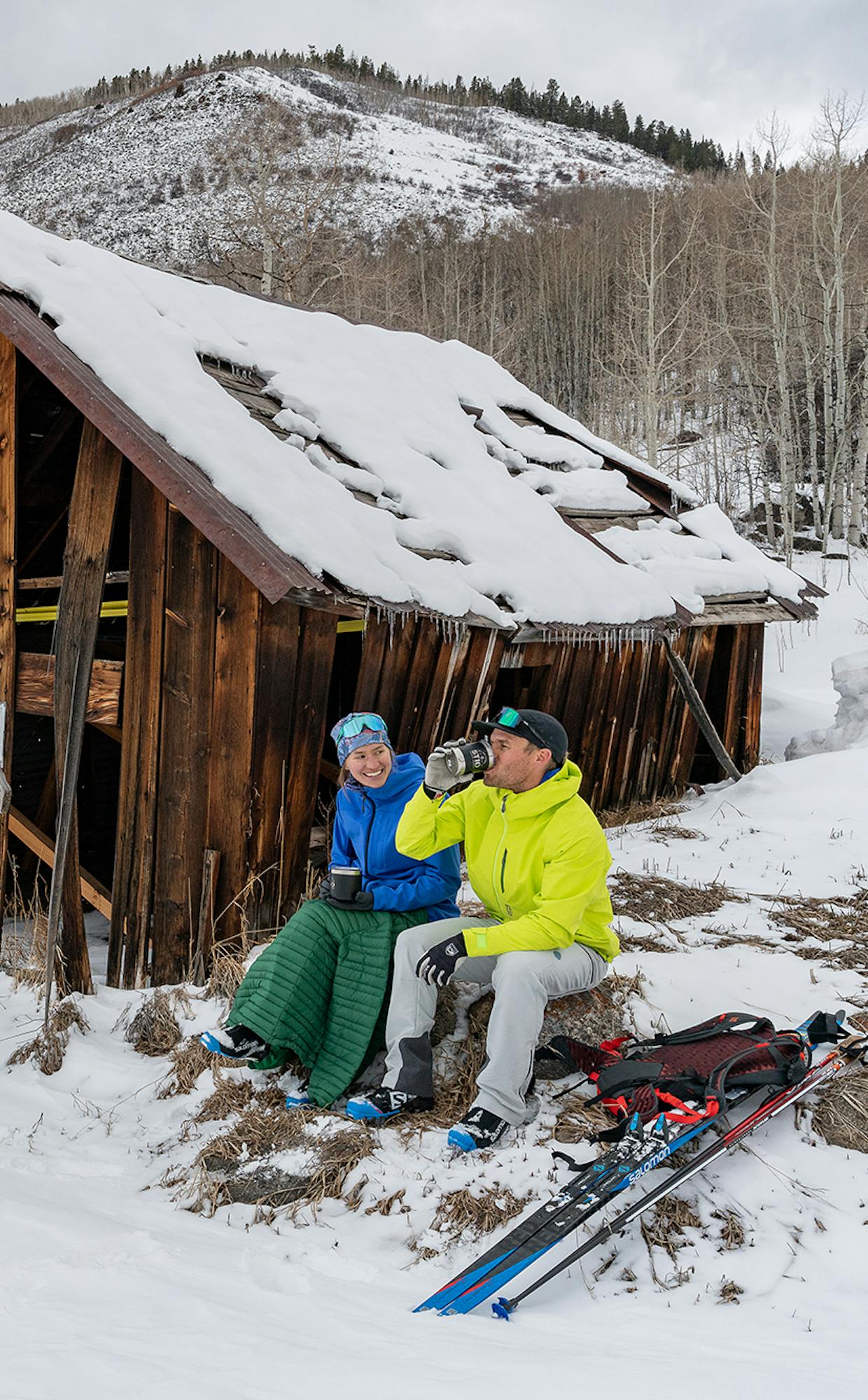 In the fall of 2020, the couple purchased a house in Basalt, about 20 minutes north of Aspen, and began renovating it. "Buying our place in Basalt and deciding to remodel it mostly on our own really represented our desire to start a brand new adventure doing something neither of us had much experience in at all," says Simi. "Turning over this new leaf in the Roaring Fork Valley was this huge injection for us that was incredibly exciting, nerve-wracking, and in a lot of ways a complete unknown about how it would all turn out."
They also dove headfirst into some of Colorado's more rugged outdoor adventures: Backcountry skiing on Chair Mountain, a 12,721-foot peak that rises up over the town of Marble, Colorado, where Simi's family owns a small cabin; a 45-mile mountain bike ride, mostly along singletrack, from Aspen to Basalt; and a run up Capital Peak, a 14,131-foot ascent that requires a class 4 knife-edge scramble to the summit.  "Having grown up here and spent most of my childhood biking, skiing, climbing, and kayaking in the high peaks, I felt like I really had to put that part of me on the back burner while I focused on racing," says Simi. "So to be back here in the valley again and have the time and ability to get out and do all those things I love is pretty inspiring for me."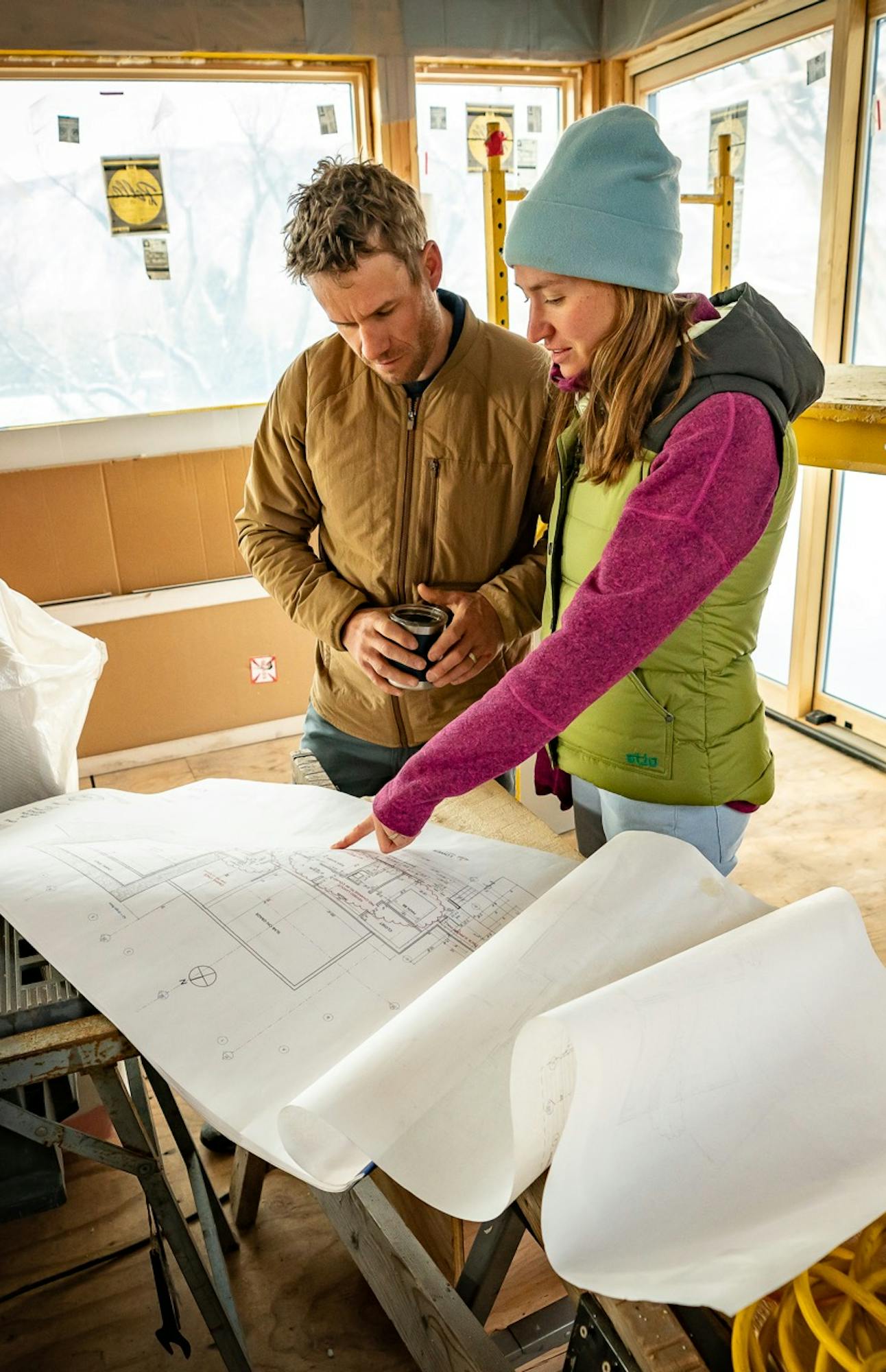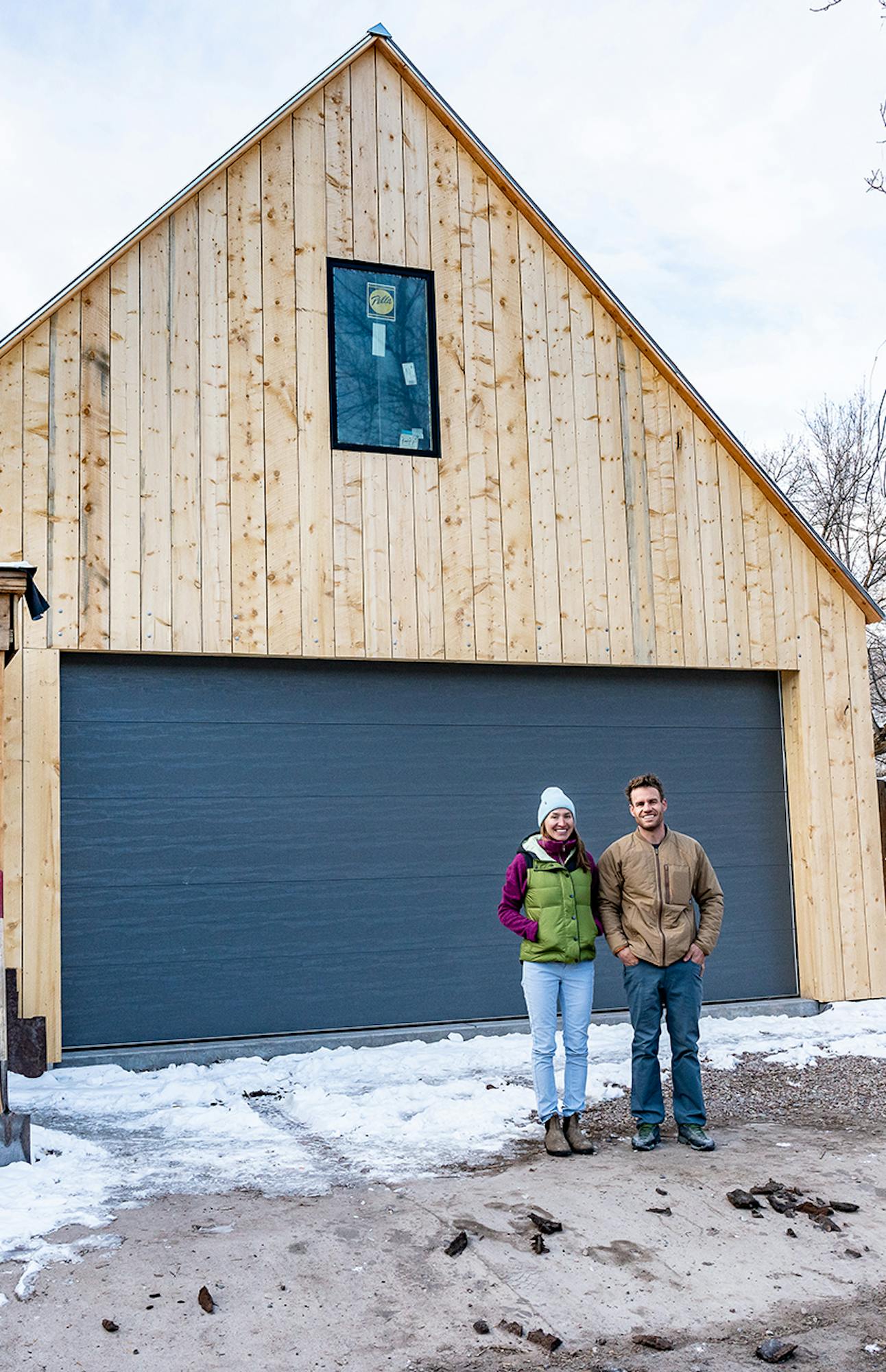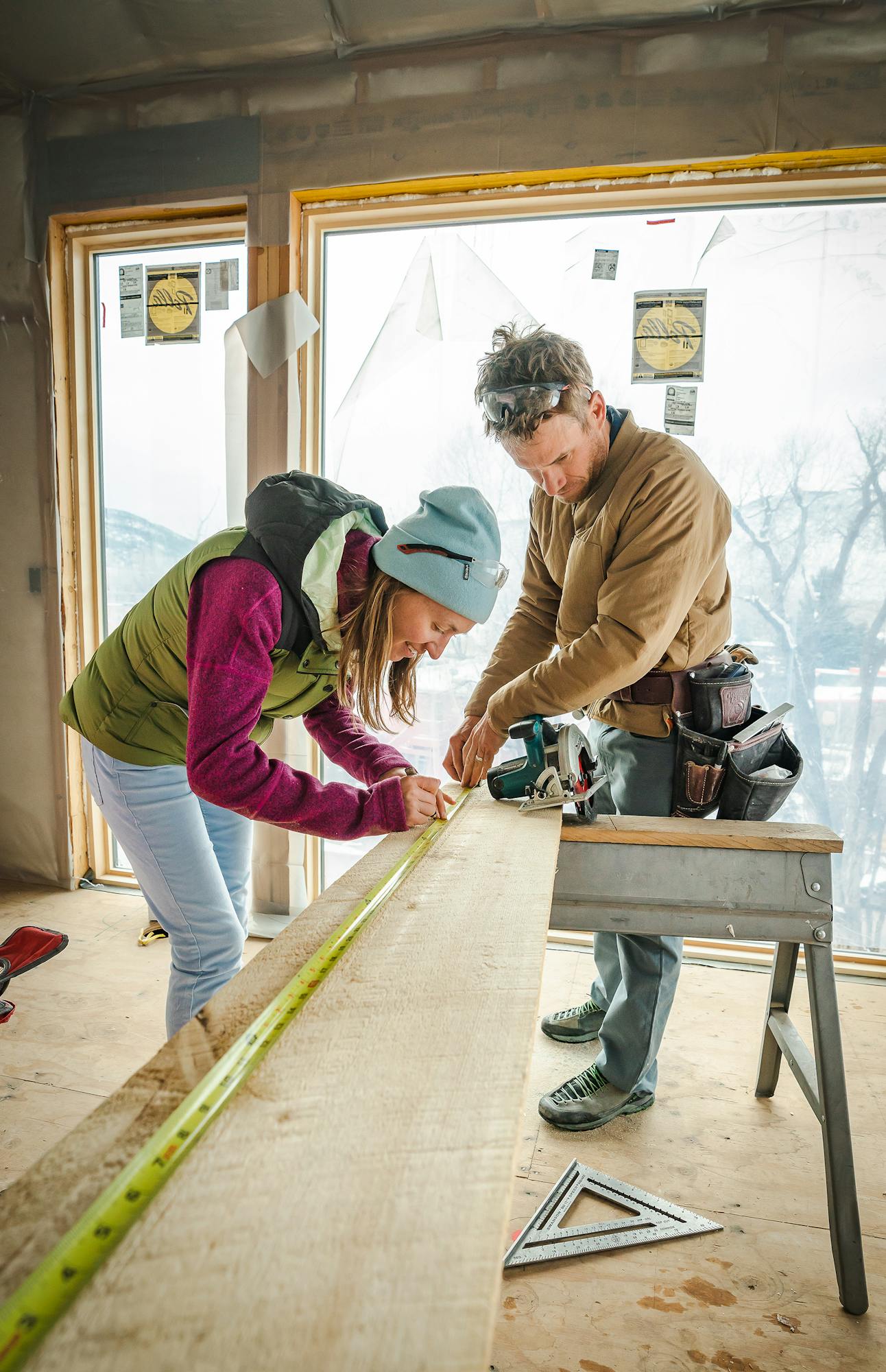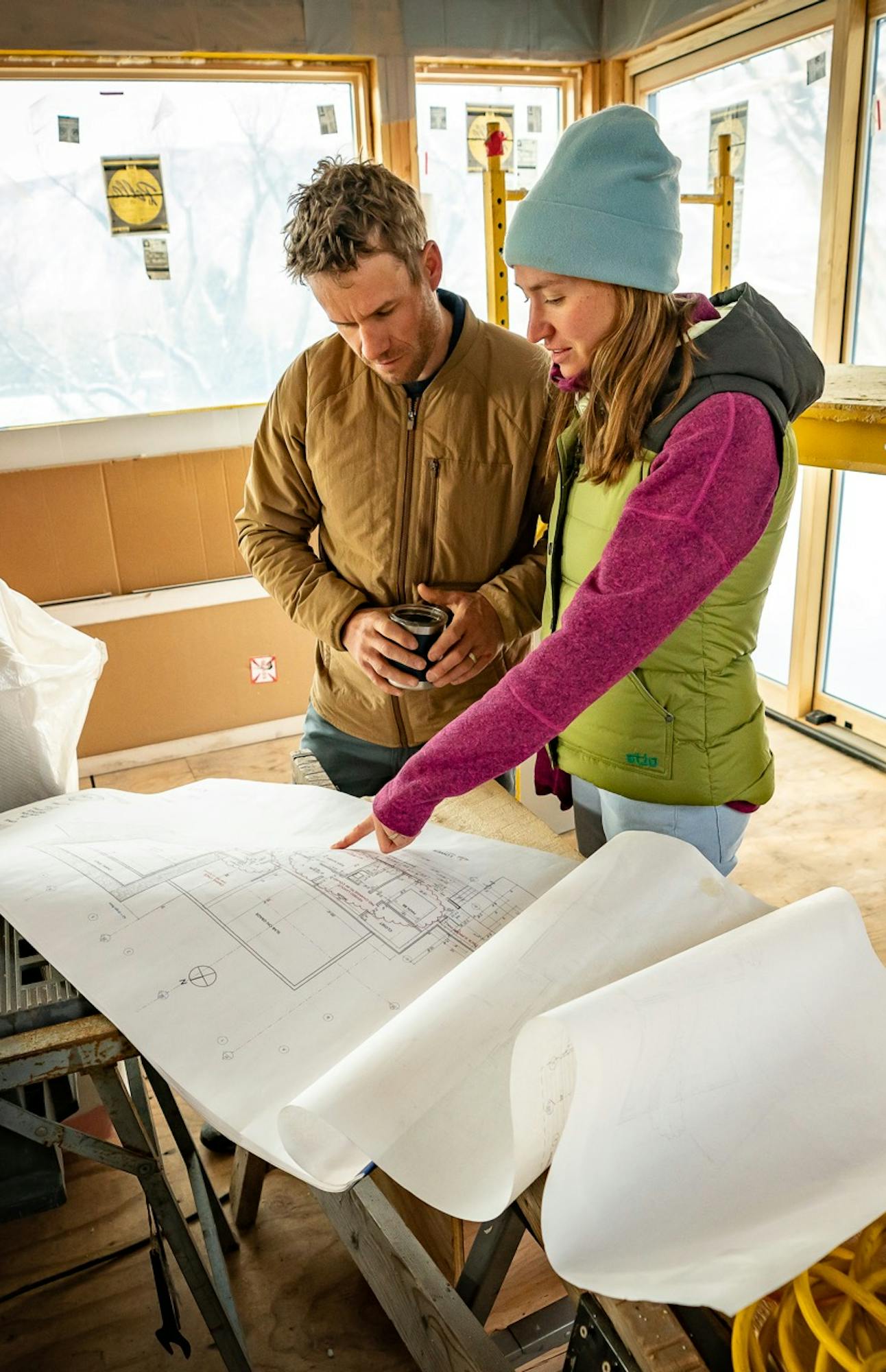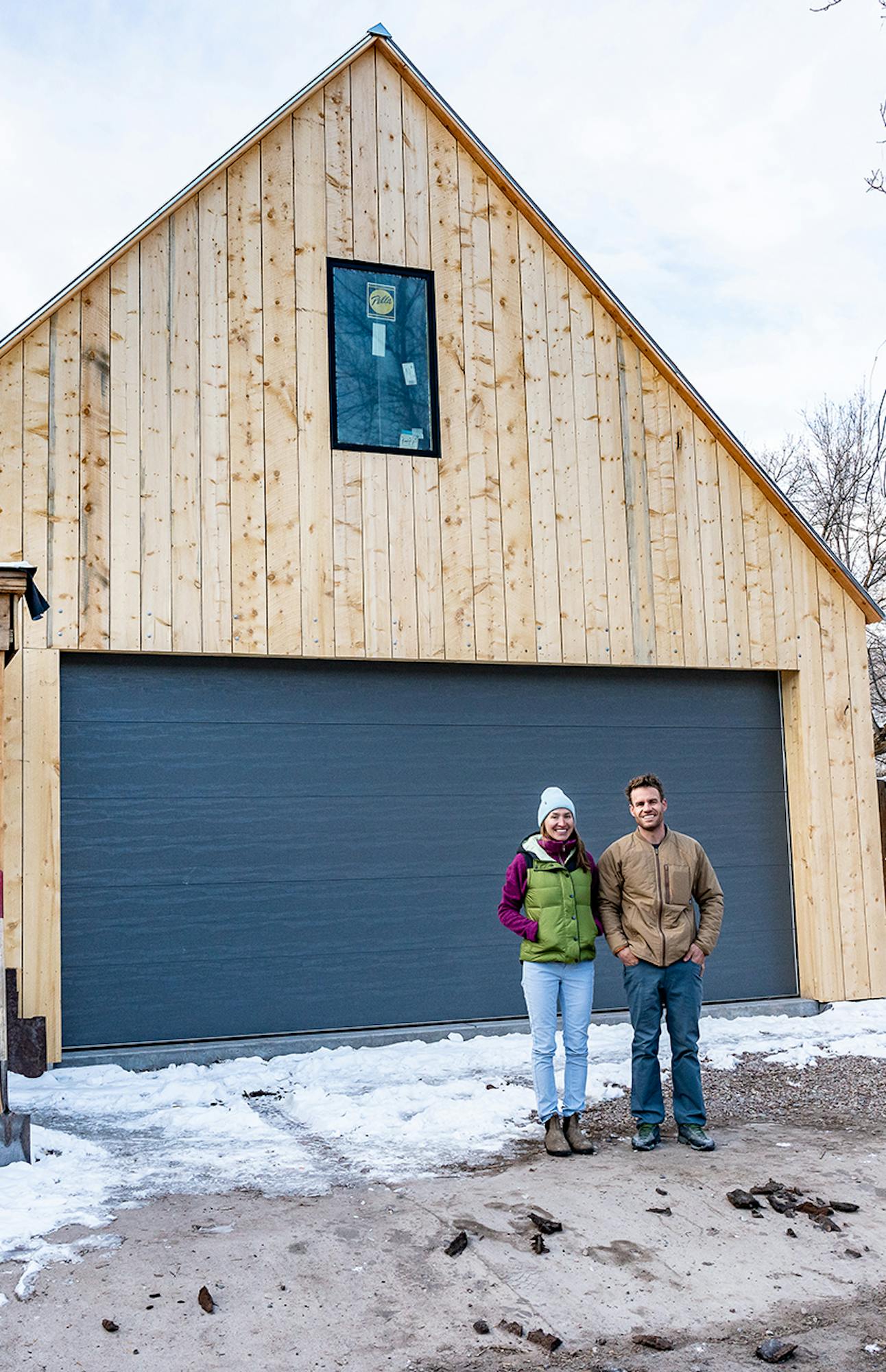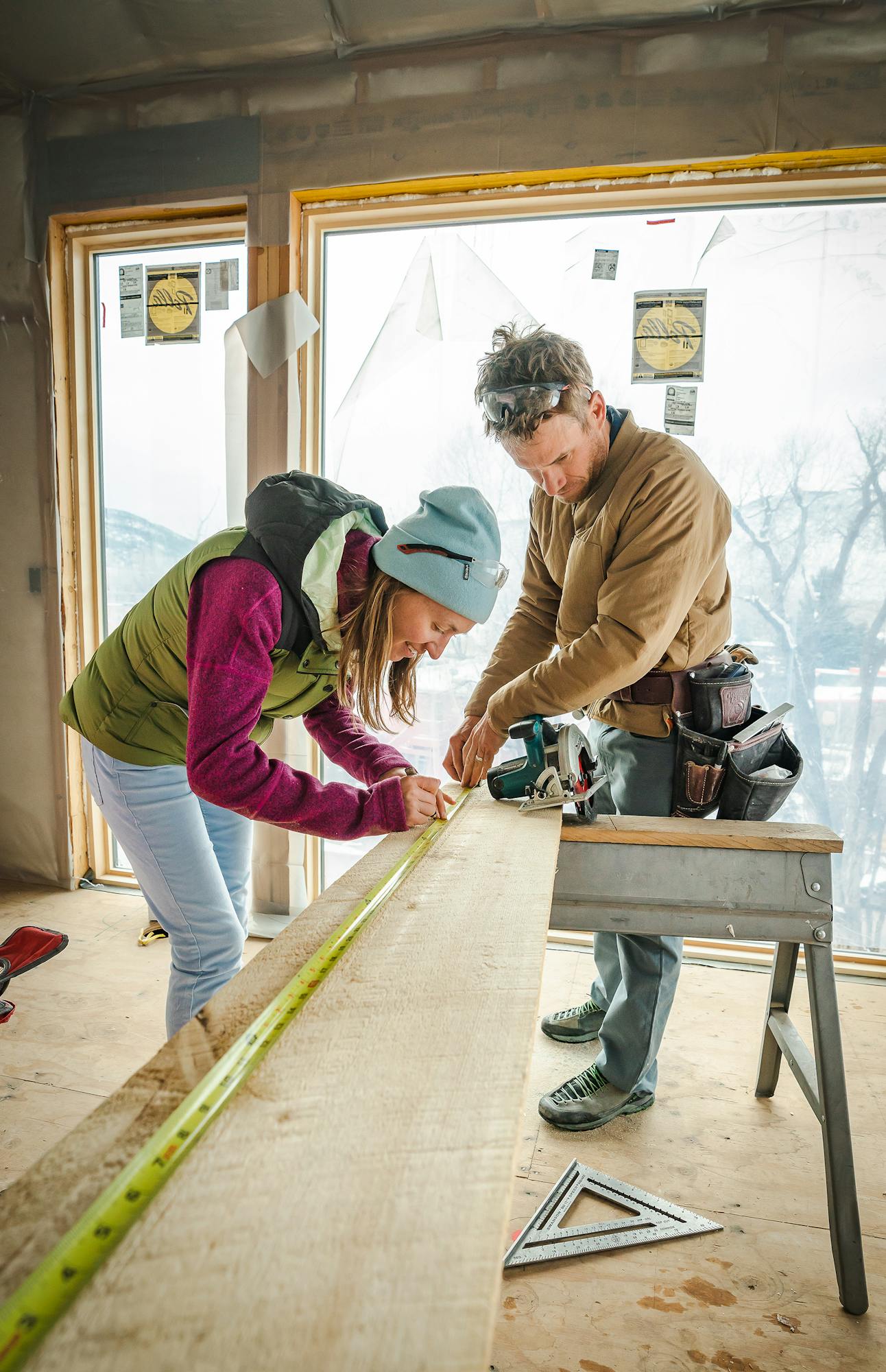 In addition, the two have continued to cross-country ski. About a mile from their home is the Rio Grande bike path, a 42-mile stretch that the town grooms during the winter.  "One thing I'm super excited to do in the future is ski the Rio Grande Trail all the way up to Aspen, and then get on the 100-kilometer trail system they have that starts at the public golf course," says Simi. "If you did all that you could essentially ski 150 kilometers of trails almost from our front door and never ski the same trail twice."
The two are also giving back to the ski racing community and the greater Aspen community, coaching kids in the local cross-country program a few days a week. And while Sophie is happy to put her competitive career in the rearview mirror (though she did get second place at the Golden Leaf Half Marathon last September, a trail-running race from Snowmass to Aspen), Simi is still dominating events, this time on his mountain bike.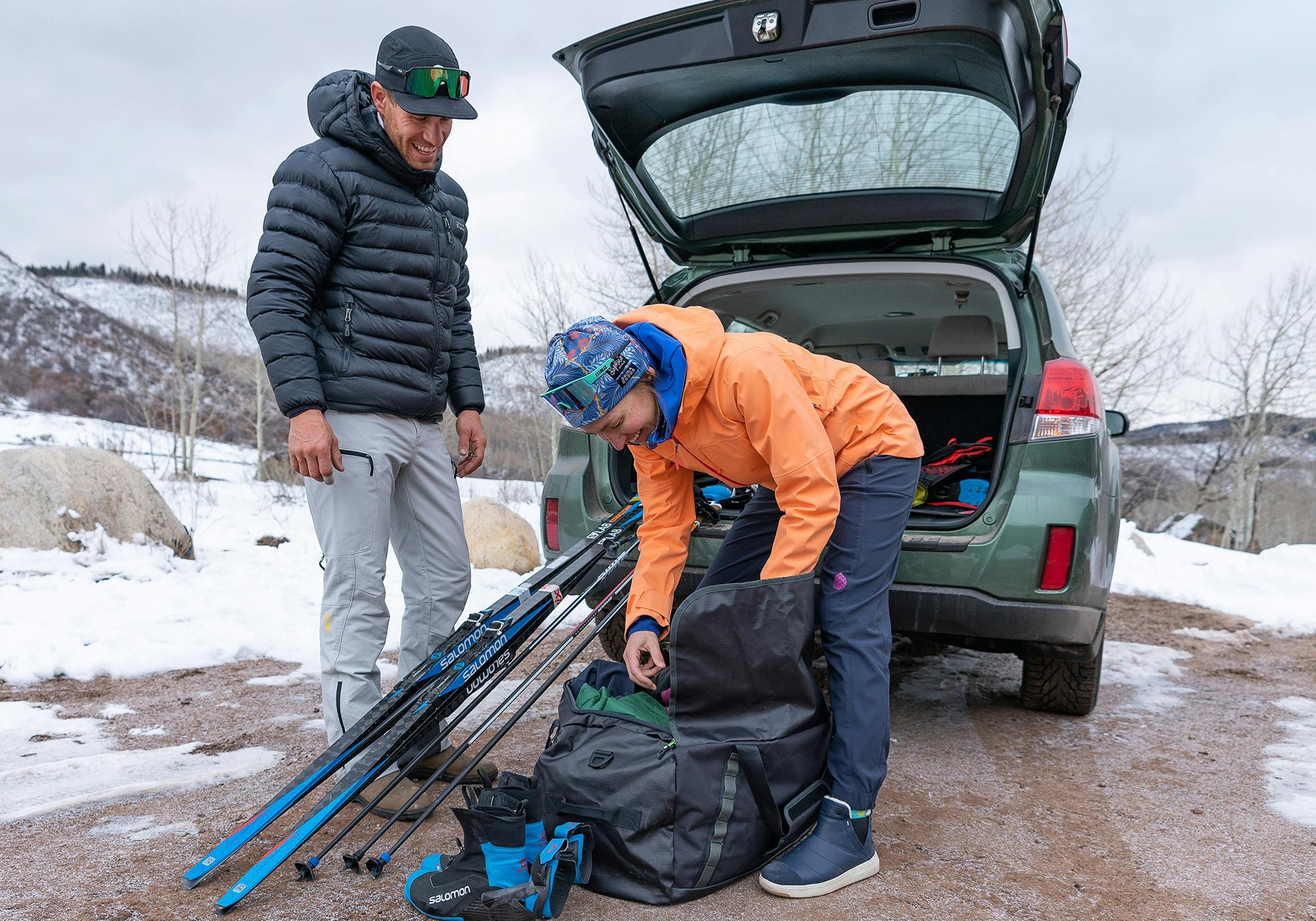 Last summer, he was winning local races by four or five minutes. In July, he won the Snowmass 50 mountain biking race—two 25-mile loops that gain nearly 10,000 feet in elevation—by eight minutes, a whopping margin for a high-level mountain bike race. This summer, he plans to enter even longer races, including the Leadville 100, a 100-mile Colorado race that's considered the grandaddy of all endurance mountain bike races.
 "I'm trying to balance racing and adventures with trying to finish this house," says Simi, who has done much of the remodel on the new Basalt home himself. "A lot of times that means mountain biking at 4:30 in the morning and then putting in 14 hours on the house." 
But the couple's biggest adventure has come after the birth of their baby girl. "We know life will look a little different with a baby, but getting outside and playing will remain a priority," says Sophie. "I know Simi will be itching to strap her to his bike as soon as that's considered acceptable and I'm excited to watch him show her the peaks and trails he grew up on."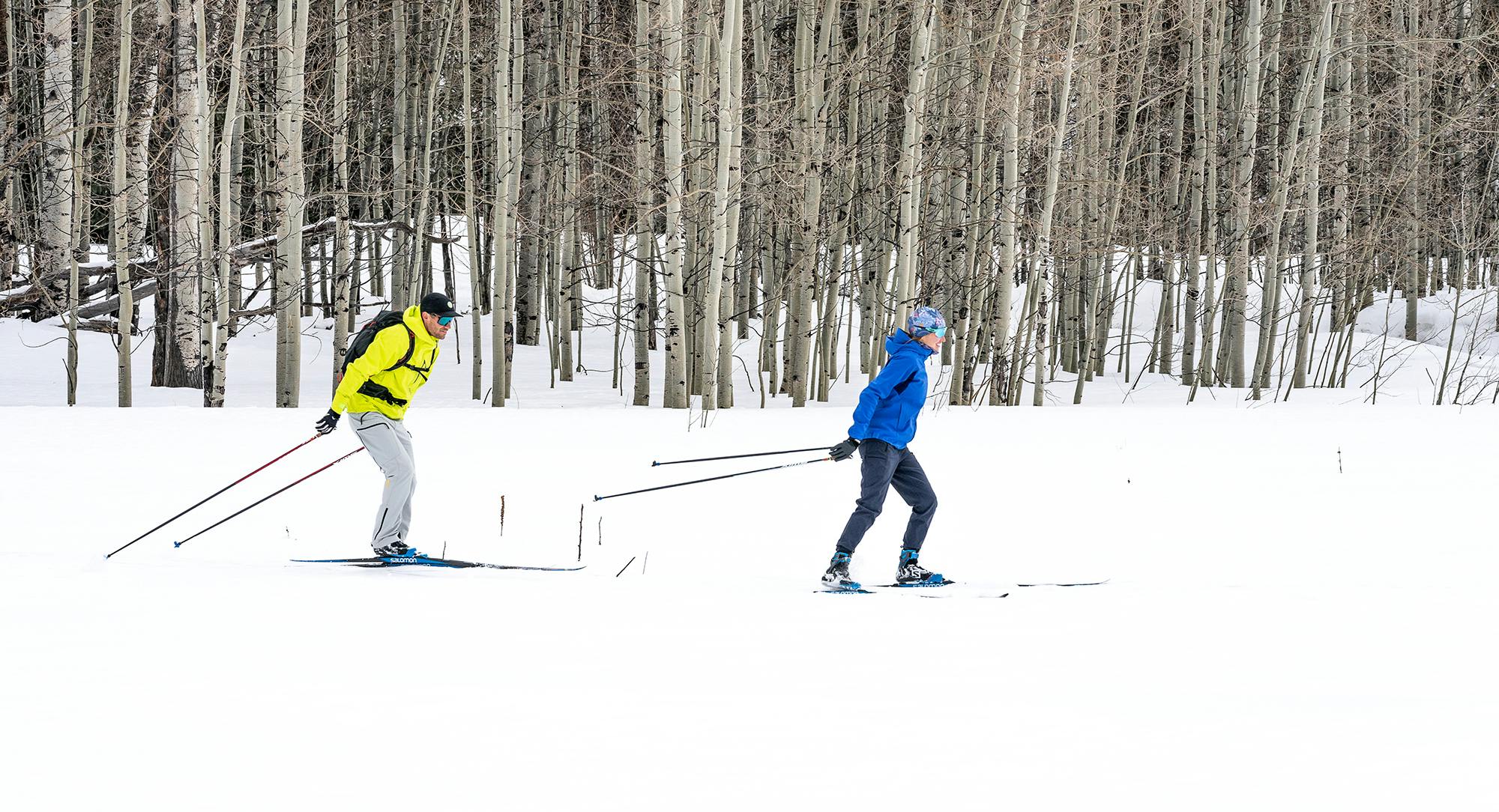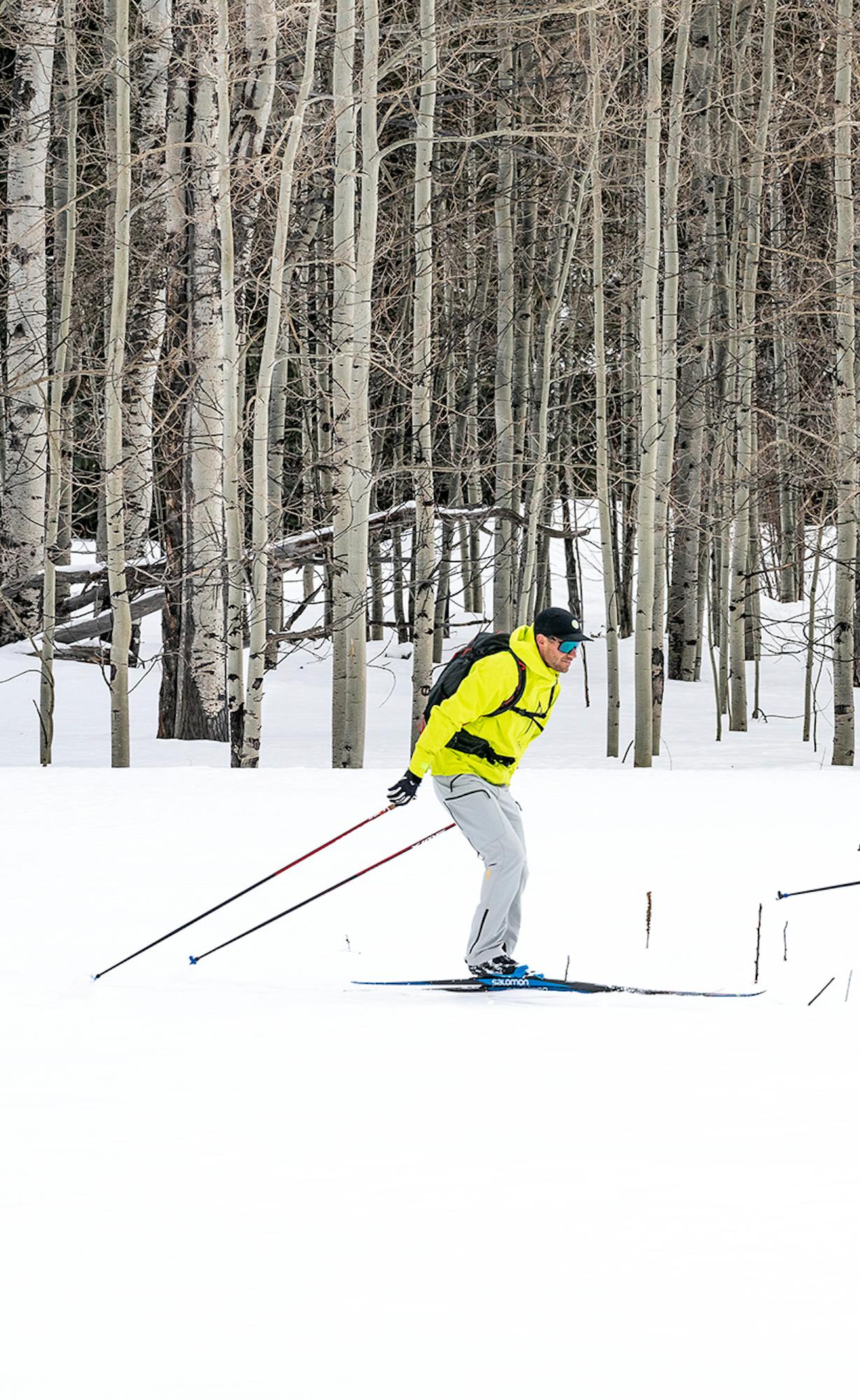 Featuring Stio Ambassadors
Follow us @stio
See how people are living the mountain life everyday in our gear.